You've heard Disney is releasing a new Disneynature film on Earth Day (April 20th), "Chimpanzee" … but do you know why you should see it on opening week?
Because Disneynature is joining forces with the Jane Goodall Institute (JGI) for a special "See CHIMPANZEE, Save Chimpanzees" program!
For every moviegoer who sees CHIMPANZEE during the film's opening week (April 20-26, 2012), Disneynature will make a donation to JGI through the Disney Worldwide Conservation Fund in order to protect chimpanzees and their habitats, now and into the future.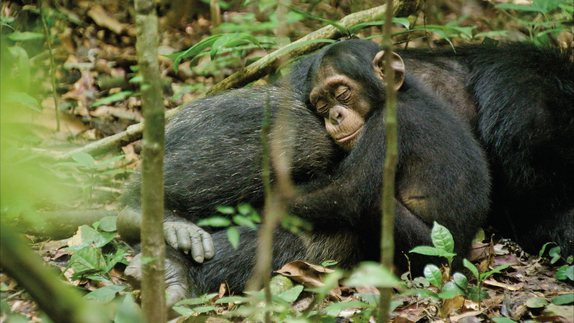 Let's see … you get to enjoy a wholesome, enjoyable entertainment experience with your kids.  And in the process, you'll be joining with Disneynature and the Jane Goodall Institute in their efforts to secure a future for chimpanzees in the Republic of Congo.  What a fantastic way to celebrate Earth Day!
Dr. Jane Goodall says, "Together, we can truly make a difference and [I am] thrilled to have Disneynature join our efforts to protect chimpanzee habitats, care for orphaned chimpanzees in the Republic of Congo and educate a new generation of young people and connect them to nature."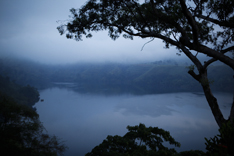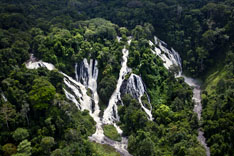 Chimpanzee will feature never-before-seen footage – introducing moviegoers to Oscar, an adorable young chimp, and his primate family living in the heart of the African forest.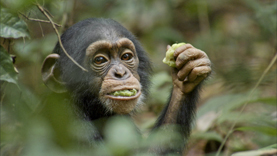 See if you can watch this new music video clip, of the song "Rise", written for the new Chimpanzee movie … and NOT get goosebumps or a tear on your left eye!  The gauntlet's been thrown.  Great music performed by talented young artist, plus some scenes of a baby Chimp thrown in the mix?!?  You don't stand a chance.
On another note – these girls are newly signed recording artists – the McClain Sisters.  Yeah, pretty sure we'll be seeing (hearing) ALOT of them.  Wow … love seeing that kind of talent!
*o*    *o*    *o*