It's Disney Wordless Wednesday!
This week's theme:  Your April Calendar Shot
*o*     *o*    *o*
Just because I loved this day, and I love the look of glee on her face …
This was February 2010 at EPCOT Germany's bakery – before Karamell-Küche opened.  It was taken (and consumed) before lunchtime, cause all eating bets are off on Disney vacations!  You just can't go wrong with 50% frosting/50% cupcake.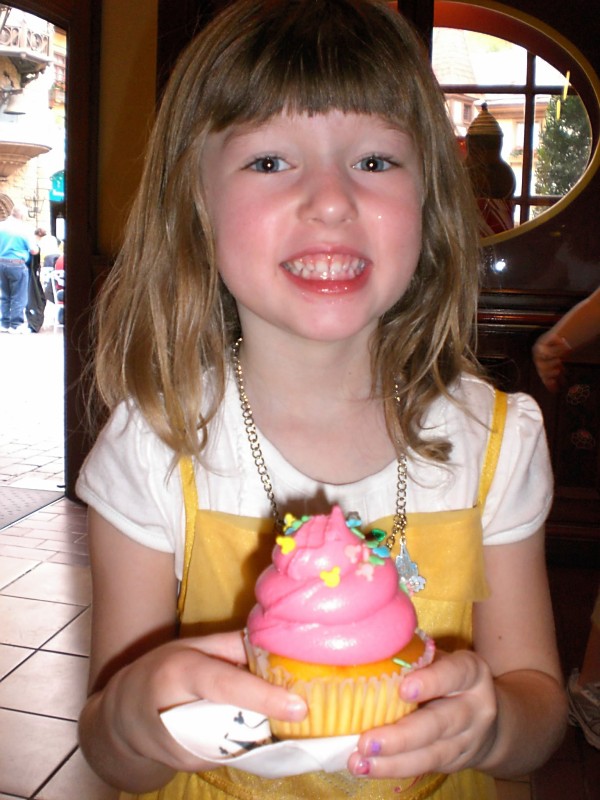 Join us on this week's photo hop, hosted by Deb at Focused on the Magic!  Click the button below for a list of all the great sites with Disney shots posted today.