QBedding, a diverse online store, recently introduced me to a couple of interesting products that they offer.
Buckwheat Pillow – the Neck Soothing Benefits
I did some research before receiving this, as I had never heard of using a buckwheat pillow.  In addition to being made of natural materials, they are often promoted by chiropractors for their benefits of keeping your neck and shoulders nicely aligned and supported while you sleep.
Another benefit is its longevity.  It will not loose its loft over time, as a typical pillow would.  The buckwheat hulls by their very nature will maintain original volume.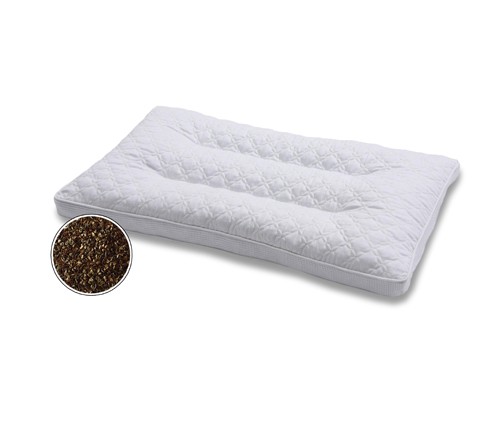 I wondered if it was some type of buckwheat core, surrounded by standard pillow matting?  Nope.  Completed filled with buckwheat hulls.
The cover, which is soft and of a nice quality fabric, is sewn in such a way to keep the buckwheat in three main sections – to hold its form where you want it to.  It does conform nicely to your body.
It also came with a pillow case you could use as a cover, which was helpful since the shape is slightly different than a standard pillow (longer).
Overall, I tend to prefer a softer pillow.   I rotate a lot during the night and I don't think this is ideal for stomach sleeping.  But if you were a back sleeper, or had problems with aches in your neck or shoulders in the morning – this would definitely be worth a try.  They did suggest you could remove some of the buckwheat to make the pillow softer, if desired.
The buckwheat pillow is QBedding's best selling pillow, and is available starting at $45.99 on their site.
Straw Mat – Indoor or Outdoors, Sleeping or Playing!
I also tried out a Cooling Summer Tatami Sleeping Mat, made of woven grass with satin fabric edging (and a fabric strip in the middle, so you can fold it and roll it up).  It comes in a set with two pillow covers.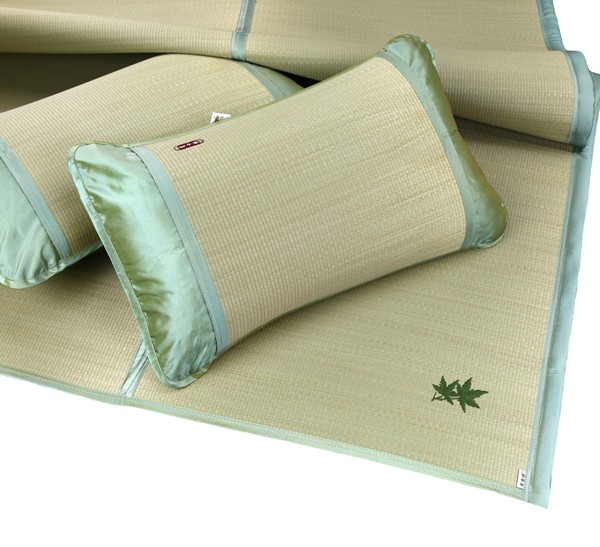 The main intent is for use as a mattress topper which keeps your bed nice and cool for summertime sleeping.  Neat idea, huh?  Unfortunately, it hasn't been hot enough for me to test it out for that purpose.
But it could also easily serve for outdoor uses, and solved an age old challenge for us:  a picnic blanket that won't collect any grass!   It is also has a surprisingly soft and pliable feel to it, while still seeming to be sturdy and well made.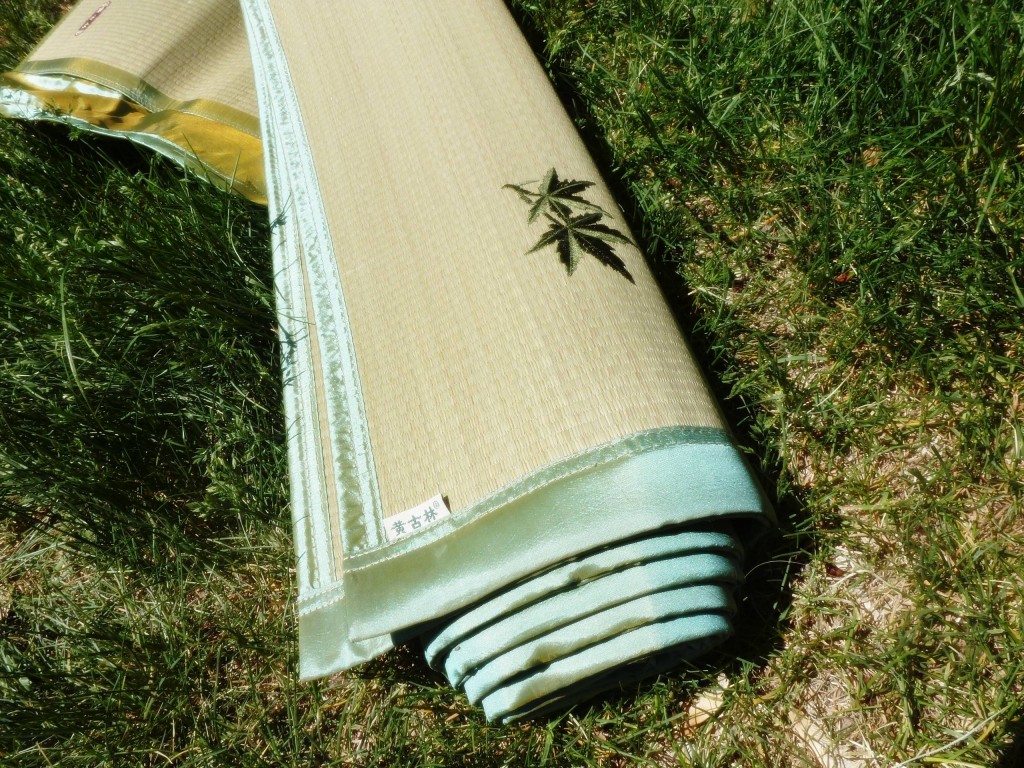 When we had it indoors in the living room, my kids quickly decided it was a very fun play mat – from gymnastics, to rolling your cars super extra fast (much better than on the carpet)!  And no dog hair stuck to it – a lovely bonus.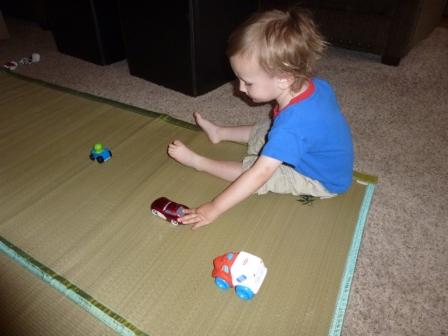 A word of caution regarding the care of the mat.  Its label states it is machine washable, but the company informed me that they "made a mistake with product care instruction. The Tatami Sleeping Mat IS NOT machine-washable. "
The Tatami Sleeping Mat set with two pillow covers is available starting at $69.99 for the set.
The Giveaway
As I mentioned, QBedding offers a wide range of products – and they would like to offer a giveaway prize of an apron to five of my readers.
I'm not sure what the apron will be like, but my guess is similar to this one currently featured on their site.