This week's theme:  Mixing it up with Mickey & Minnie
*o*     *o*     *o*
As I see it, there are numerous ways you can "mix it up" with Mickey and Minnie at the Disney Parks.
You can boogie down with them, as they float by during a parade.
You could convince them to ride Mad Tea Party with you.
You could have them mix you up some grub for breakfast (at Chef Mickey's, of course), and then come mix it up socially by chatting with the hungry masses and signing autographs for adoring fans!
We went with #3 today.  Double mixed.  Not stirred.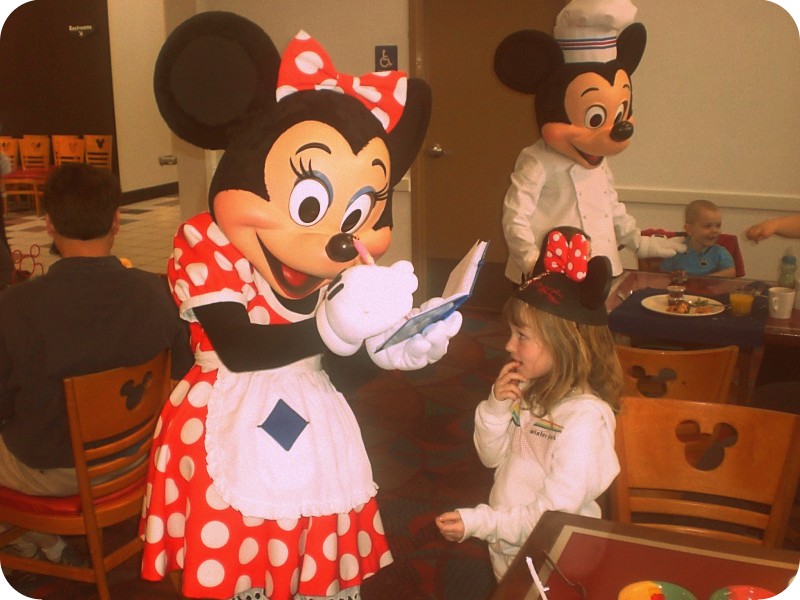 *o*     *o*     *o*
Thanks to Deb at Focused On the Magic for hosting this fun, weekly Disney photo blog hop!  Click the button below to come link up, or just enjoy all the great shots from everyone's posts this week.