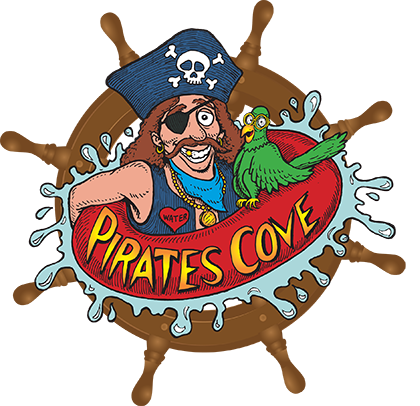 NOTE: Updated June 2017.  Ahoy Matey!  Come and join us at Pirates Cove with this awesome admission offer.  They are officially open for business as of Memorial Day weekend, and ready for you to have some fun.  Here's the scoop on a Pirates Cove coupon code to use this summer.
With this deal you will get a full day of fun in the sun, including:  a leisure pool with a large play structure, a 25-meter, 6-lane pool, a 35-foot slide tower with three slides, a lazy river, concessions, and more.
Pirates Cove Coupon Code
June 2017 UPDATE:   The most current Pirate's Cove coupon is a BOGO deal, and can be found here:
http://coloradokids.com/coupon.php?bid=10704&dealid=2280
I try to check this link occasionally, to verify that it is still valid.  But another good option to locate the most recent deal is to go to ColoradoKids.com directly, and search "Pirates Cove".
*o*     *o*    *o*
Save 50% Off Admission with the ColoradoKids.com Coupon – http://www.coloradokids.com/coupon.php?id=23050764
UPDATE:  This 50% off coupon was originally posted for 2012.  However, they appear to have keep it current with an updated, valid Pirates Cove coupon each month. 
Entry prices are very reasonable, plus now you have a half price offer.  So go cool down and have some fun with your kids!
Pirate's Cove Attractions
Attractions at Pirate's Cover cover something for all ages.  In addition to their water slides, you can spend time enjoying:
Lagoon (leisure pool)
Dump Bucket
Lazy River
Competitive pool
Beach sand play area
Spray garden
Cove cabanas are available to rent, with prices ranging from $75-$90 per day.