With just under a year of blogging under my belt, I recently received an exciting email invitation from Coca-Cola Public Affairs.  They are currently gearing up to host their 5th invitation-only Blogger Conference "Conversations With Coca-Cola", and I've been selected to attend from the Northwest Region.
These fun conference events are being held for small, regional groups of bloggers and social media influencers.  It sounds like there will be less than 20 bloggers attending at Coke's Headquarters in Atlanta, GA – what a fun, intimate group.
They fly us in, put us up in the downtown "W Hotel", and shuttle us back and forth to Coca-Cola each day. I'm pretty sure they're going to feed us, too.  At least I hope so.
It sounds like it will be a back and forth exchange:  Coke is interested to hear some "from the trenches" mom blogger input; I'm interested in meeting the Coke Polar Bear, touring the birthplace factory of my life-long beloved Diet Coke, and picking up a few tips from their branding experts.  Oh, yes – and having a free, fun little getaway!
So I'll be reporting from the Conversations With Coca-Cola Conference on October 16-18th.  Stay tuned, cause who knows?  Maybe you'll be attending next!
Colorado Mountain Mom's Travel Week Extravaganza
ALSO… In honor of my upcoming travel, I'm going to have a Travel Week Extravanga here on my blog!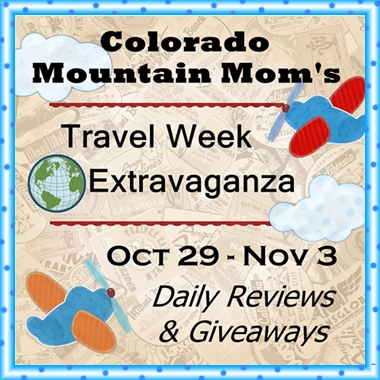 I have searched high & low and located 6 cool companies who make awesome travel products.  I'm going to feature one each day, along with multiple great giveaways during the week of October 29 – November 3.
I've got some chic and helpful travel gear, as well as some of the best travel duds available, ready to introduce you to – and some to giveaway!
I'll hopefully be highlighting some of my personal favorite travel blogs – incredible photos, fun destinations, and witty stories to boot.   We'll talk travel all week…so please come back for the fun that last week of October!
*o*     *o*     *o*
I will be a guest of Coca-Cola during the Conversations With Coca-Cola Blogger Conference.  They are paying for my travel and accommodation expenses, and have not asked me to blog about this event.  I just want to.