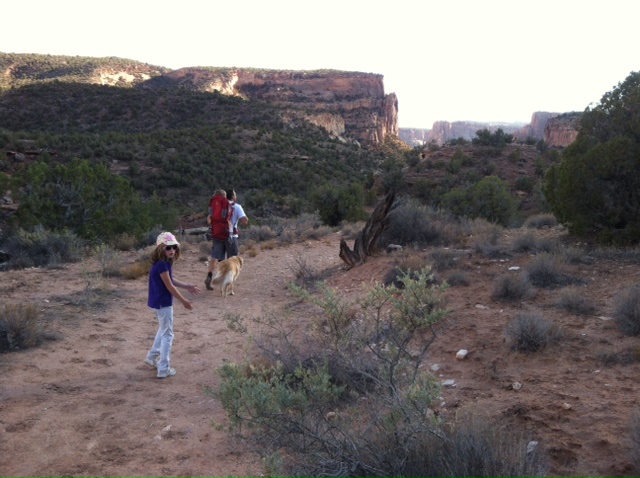 As grown-ups, when we go for a hike we're typically all about following the trail.  When you take your little ones along, do you find yourself constantly saying, "Com'mon!  Let's go!  Gotta stay on that trail.  We need to keep going…"
But if you stop and think about it – in the world of a small person, the hike isn't about reaching a destination, or getting some exercise.
It's about being there.  There.  Right there, where they find themselves at any given Nature Moment.  With cool rocks to climb, pretty weeds to pick, and tiny [insert local, crawly habitants here… for us, it's very speedy lizards] critters to chase.
Or Nature's Legos to stack!
So I'm trying to learn to relax in this regard a little.  I still like to keep some forward momentum along the trail, for part of the time.  I think that's a reasonable request, and it is good for them to get some exercise.
But I also let them stop and play.  Because what a marvelous playground the outdoors is!
And when you think about it, having your kids discover the joy of being outside, and playing outside, is what it's all about.
*o*     *o*     *o*