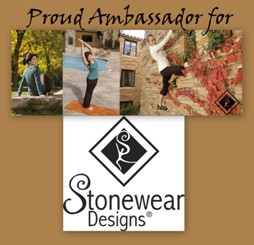 As a Grassroots Ambassador for Stonewear Designs, you've likely heard me talk about this women's active clothing company from Colorado.  One of the things I love about their clothing, is that because of the soft, wrinkle free fabrics with a bit of stretch and comfortable designs – not only do they make great active wear… they also translate nicely for travel wear.
On my recent two day trip to a Coca-Cola Blogging Conference, the 21 bloggers in attendance were told to dress "casual chic".  I would be taking a carry on bag only, so would need to include the least number of clothing items possible.
Well, let's see.  If I wear Stonewear Designs pants or capris each day of the conference, I'll be comfortable all day, and can come back to the hotel and also wear them for comfy, relaxing and lounging time!  Sounds perfect to me.
Here's what I brought along on my trip:
Stonewear Slit Crop Pant
The Stonewear Slit Crop Pant is my favorite, because of the perfect (not too fitted) design and the deliciously soft cotton jersey fabric.  I brought my black pair, knowing they would look classy during the day at the conference.
These Stonewear Slit Crop Pants fit my lifestyle perfectly.  They are one of my most used pieces, and are the only Stonewear item that I actually own two of:  in black and mink.  You can read more on the Slit Crop Pant from my previous review here.
Stonewear Rockin Pant and Rockin Jacket
For Day 2, I knew it would be cooler and that I would also have a late night plane ride back home. I went with layers, including the soft Stonewear Rockin' Pant and Rockin' Jacket, both in the color Mink.  I find I wear one or more of these pieces every single week, and I was very happy I had them along on this trip.  They will definitely continue to be part of my travel staples in the future.
These pants are fantastic, and come in three lengths – petite, regular, and long.  I'm 5'10" and the longs have a 34″ inseam.  For you tall girls out there, I will tell you that they are about 1/2″ to 1″ inch too long on me.  But that's how I like them!
This Rockin' Jacket is gorgeous.  I love the contrasting inside cuff material (on the Mink colored jacket only), and the brown makes a versatile option to add to just about anything.  It's soft and stretchy, with a very cute scalloped detailed cut along the bottom edge.
Here I am on Day 2 in our fancy hotel lobby, about ready to head over to the Coke Headquarters.
Looks professional.  Feels extremely comfortable.  And since it's also very travel friendly, I was ready for each phase of the long, busy day ahead.
Stonewear Designs Gift Box Sweepstakes
If you are interested in winning a piece from the Stonewear Designs Fall line (of course you are!), check out this sweepstakes they are currently running on Facebook.  For every 100 new "likes" their page receives, they will be giving away an item.  Pretty good odds – I'd check that out.
But also read on… I do have a small Stonewear giveaway, too.
Stonewear Designs Giveaway – 3 Winners
For a small taste of their product line and fabrics, Stonewear has agreed to give three of my readers their choice (in a random color) of either of the following items:  a headband or Dryflex hat.
Not exactly travel wear… but would be a great thing to throw into your suitcase if you plan to hit the hotel workout room, or take a brisk run.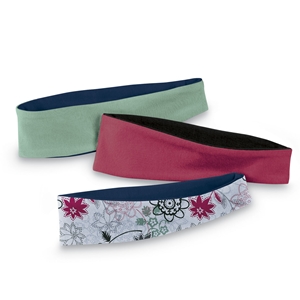 Headband – Reversible headband. Wider at the top and tapered towards the bottom of the neck.

Beanie Hat – made from their signature, quick-drying DryFlex fabric
This giveaway is part of my Travel Week Extravaganza. There will be great travel related articles and other travel gear reviews and giveaways all week… so be sure to check out the fun!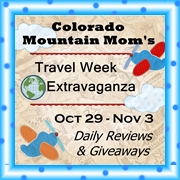 Open to US Residents.  Enter using the form below.
As a Stonewear Grassroots Ambassador, I am expected to use their products in a variety of life situations, and help spread awareness of their brand.  I have received the pieces in this review at no cost.  All opinions are my own.