Monsters, Inc being one of my family's all time favorites – we've dreamed of this sequel for a very long time.  My husband and I have often discussed how worthy this movie was to be expounded on.  How creative the story was – with amusing characters, portrayal of life in Monstropolis; and the ironic, clever angle of "dangerous" human kids.  Released while we were dating, Monsters Inc was the first movie we purchased our first child a few years later.  I had almost given up hope.
So it is with a great sigh of relief/joy/inner peace and contentment (plus a little side Happy Dance) that I make this declaration:  Next June 2013, Disney will be releasing the long awaited sequel ~ Monsters University!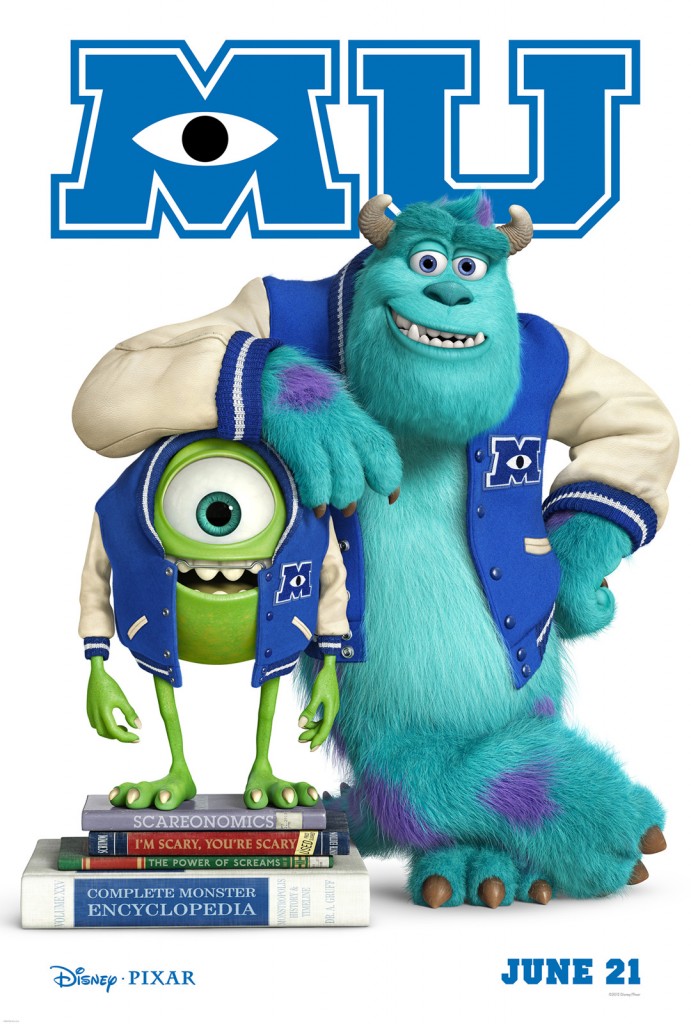 Hitting U.S. theaters nearly 12 years after the "Monsters, Inc." theatrical debut, I was happy to see it will include the original talents of Billy Crystal (as Mike) and John Goodman (as Sully).
Doesn't sound like we'll see much of Boo, as this will be taking us on a jump back in time.  The premise, taken straight from the Disney PR Rap Sheet, is as follows:
"Mike Wazowski and James P. Sullivan are an inseparable pair, but that wasn't always the case. From the moment these two mismatched monsters met they couldn't stand each other. "Monsters University" unlocks the door to how Mike and Sulley overcame their differences and became the best of friends."
Do you plan on catching this flick in theatres?
*o*     *o*     *o*