Dakini is a family owned business, founded in 1993 and headquartered in Massachusetts. They make their comfortable, attractive clothing in the USA (as much as possible), with the goal of creating what is sure to become some of your favorite clothing for living an active, outdoor oriented lifestyle.
"The piece of clothing you reach for to hike a mountain, walk in the park, take the chill off a cool morning on your back porch, or to wear out to the local pub…."  ~ Dakini, About page.
Enticed by their casual, outdoorsy style and description of their cozy fabrics (Fleece lined leggings?!   "Why, hello there…where have you been all my life?"), I readily agreed to try a couple of pieces by Dakini and pass along my impressions to my readers.
I have to tell you, it's been awhile since I performed a review for clothing that I so instantly loved, that fit so nicely, and were of such quality.  These items are from their Fall/Winter line.  Watch for new Spring/Summer styles coming soon!
Dakini Lush Plush Zip Jacket
Dakini's Lush Plush Zip Jacket is made from velvet brushed velour fleece, and is soft, light and super warm.  This Polartec® velour is a technical fabric that wicks moisture while keeping you warm without weight.
I don't have anything made from a material quite like this.  The feel is truly luxuriant, with a rich look to it, while it also serves as a very warm and technically practical jacket.  What a great combo!
Recently, when packing for a warm weather winter-getaway trip, I debated long and hard about taking the Dakini Lush Plush Zip Jacket.  I wasn't sure I'd need a piece of clothing that warm (I was hoping that I wouldn't).  And as a blog that features travel content I do feel I should mention that it is slightly bulky once folded.  This would only need to be considered in a scenario where you are packing very lightly (carry-on bag only).
As it turns out, on more than one occasion during my trip, I greatly missed my Lush Plush… and regretted not bringing it!
Note how high the collar is.  It's soft, and unobtrusive.  And when that cold breeze kicks up, boy is it luscious to zip all the way up, completely wrapping your neck in cozy warmth.
This is a fantastic all-around piece to own.  I frequently wear zip fleece jackets, but the Dakini Lush Plush Zip Jacket is thicker, warmer, and classier than a standard fleece.  I absolutely love mine, and highly recommend it.
Dakini Boot Cut Legging
Dare I say these are the pants I've dreamed of my whole life? The Dakini Boot Cut Legging is made from "bullet proof stretch fleece", featuring a knit outer face and fleeced interior for easy fit and maximum warmth.  You can get these amazing pants in a either standard legging style, or boot cut (pictured left) which adds a slightly flared leg and flattering fit.
And good news for you tall girls – they also come in long!  If the reference helps, I'm 5'10" – and you can see where the long length hits me in these pictures.
Permit me some drama here when I tell you that after I received my Dakini Boot Cut Leggings and slipped them on for the first time… I nearly cried a tear of joy.  The adjectives "Soft", "Cozy", and "Warm" seem far too inadequate to convey to you how these pants feel.  They are smooth on the outside, but the inside is pure fuzzy fleece happiness!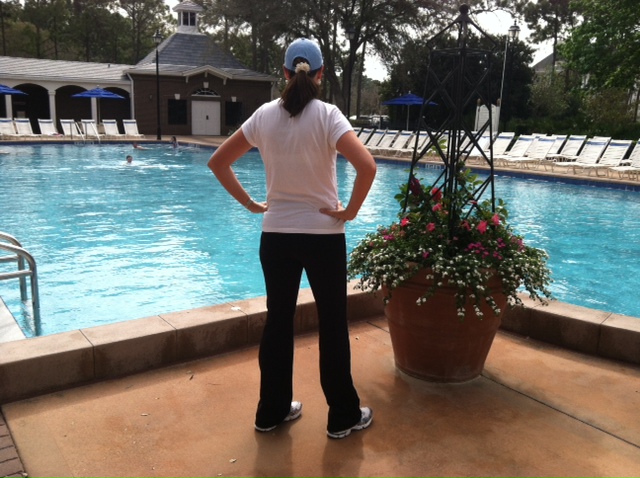 As an added bonus, they are flattering as well.  Oftentimes I find that when sizing runs as S, M, L instead of true numbered sizing – I feel like I fall in between the gaps, and the pants just don't fit right.
Not so with these leggings.   The cut is generous, but not too generous.  They fit just right, in all the right places.  And because of the stretch of the fabric, I think they would adapt nicely on any body type.
They are also quite versatile, and could be worn with anything from a nice outfit to go out on the town, to an outdoor adventure, or just as your favorite thing to pull on once you're home for the day.
As for travel gear, these DID make the cut into my recent warm-weather vacation trip suitcase.  You know how you never know what weather to expect, and you always take along at least one warm piece that, if need be, will keep you from freezing to death and kicking yourself for packing only shorts and capris?  Forget jeans!  Bring the Dakini Boot Cut Leggings.  Amazing.  I wore them several times on our trip, often just to pull on at night once that evening chill set in.
Another winner, and another two thumbs up vote from me!
Dakini ~ Where to Find Them
You can shop for Dakini at their online store.  You can also follow along here:
Dakini on Facebook
Dakini on Twitter
*o*     *o*     *o*
I received the two Dakini pieces described here at no cost, for the purposes of this review.  All opinions are my own.