Welcome to the first stop aboard Magical Blogorail Red. Enjoy the ride as we share with you our favorite Disney photo spots.
I'd be willing to wager that everyone who's ever visited Disney World has a photograph of themselves in front Cinderella's Castle.  Classic, Happiest-Place-On-Earth shot!
And you know when you spot a Disney PhotoPass photographer… you've just received a hint as to a good place to have your picture taken.
But in addition to that, there are an endless number of great locations to take Disney photos.  I'm nothing even closely resembling a talented photographer, but here are some of my favorite Disney photo spots.
Swiss Family Treehouse
There are numerous spots along the way in the walk-through Swiss Family Treehouse to stop and take a great picture.  It's such an immersive attraction, plus has the benefit of outside natural light.  You can easily frame your photo nicely, and add a neat backdrop to your shot.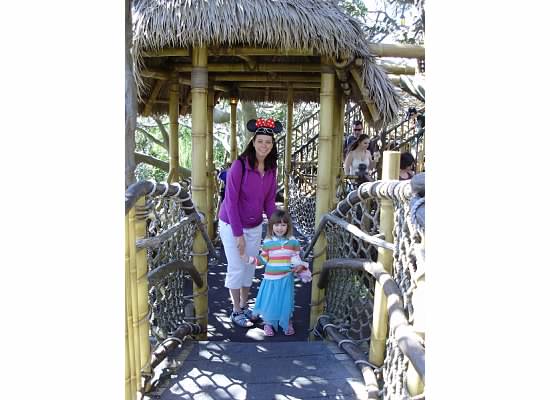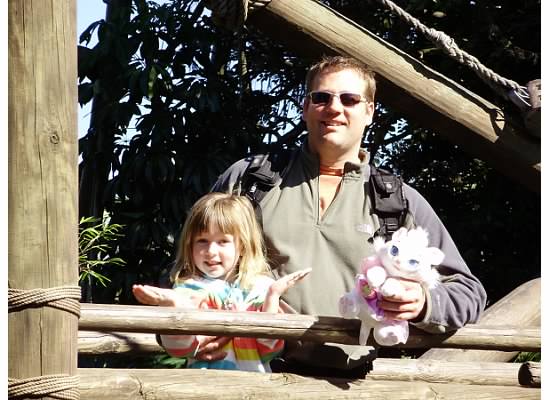 Unique Views of the Castle
It could be argued that castle is the coolest thing to take pictures of in all of Disney World!  Whether it's a family shot from the bridge leading to Liberty Square, or just a close up from a unique angle… I always enjoy non-traditional shots of the Castle.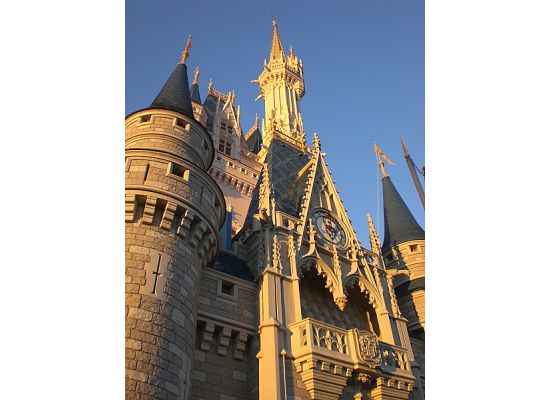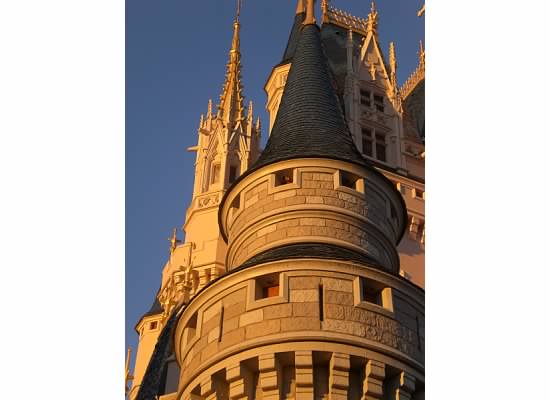 Disney Rewards Visa Character Spot
One of the alluring benefits of being a Disney Visa Card holder is the "private" Character Meet 'N Greet Spot (not to mention you receive a free 5 X 7).
Found in EPCOT's Innovations West, the super short line is very appealing, right off the bat.  But I also love the special backdrop they use only for this photo shoot, and that there are multiple characters available to pose with your family.  I've posted this shot before, but here's a sample of what I'm talking about… and one of my all time favorite Disney photos.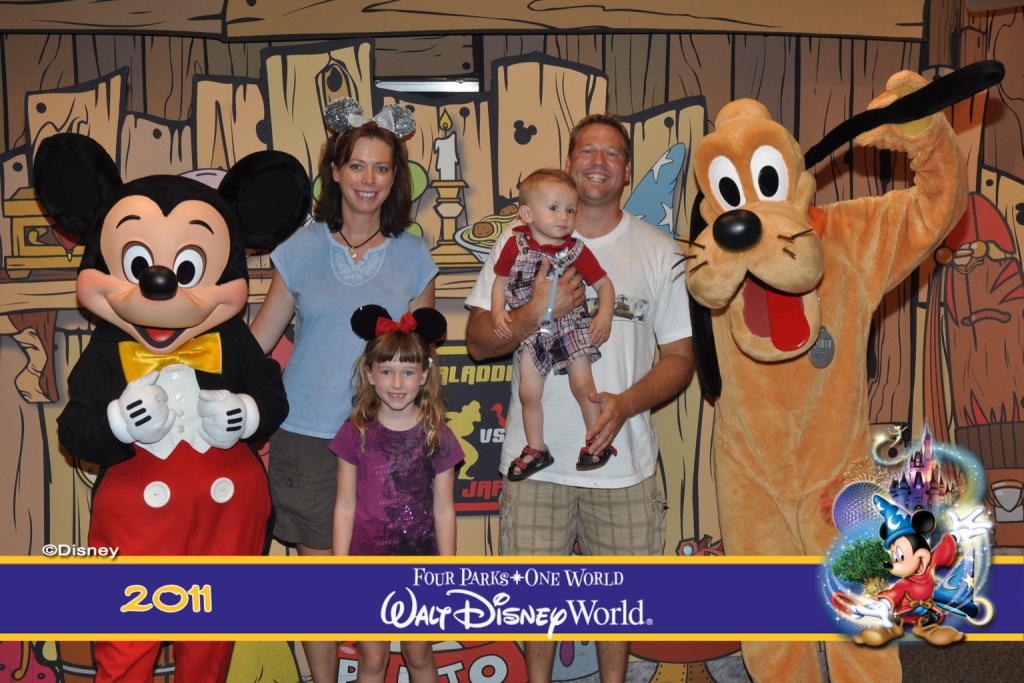 Morocco in EPCOT
Any of the World Showcase Pavilion's in EPCOT are awesome, and offer numerous Kodak moments.  But the Morocco Pavilion is at the top of my list, with amazing architecture and themeing.
Whether it's simply capturing a gorgeous entryway, or utilizing the Aladdin-style photo shoot area they have – I think you can capture some really fun pictures here.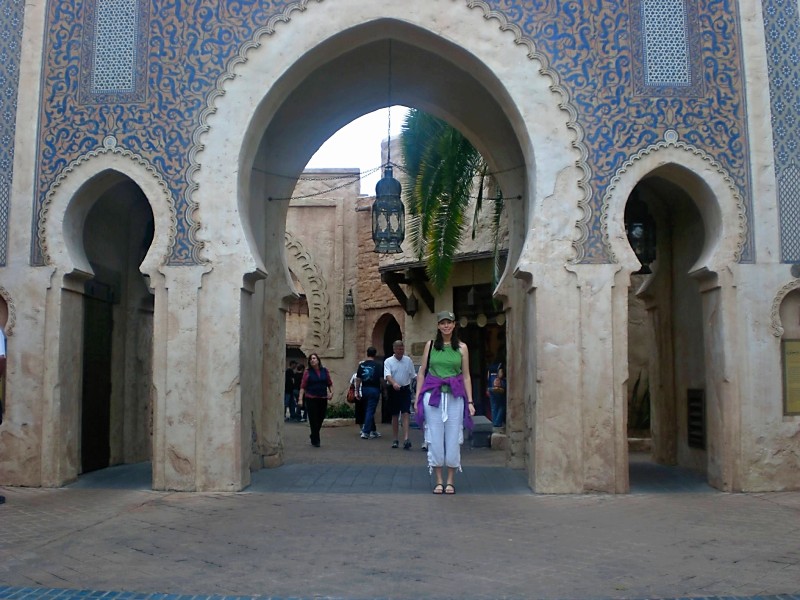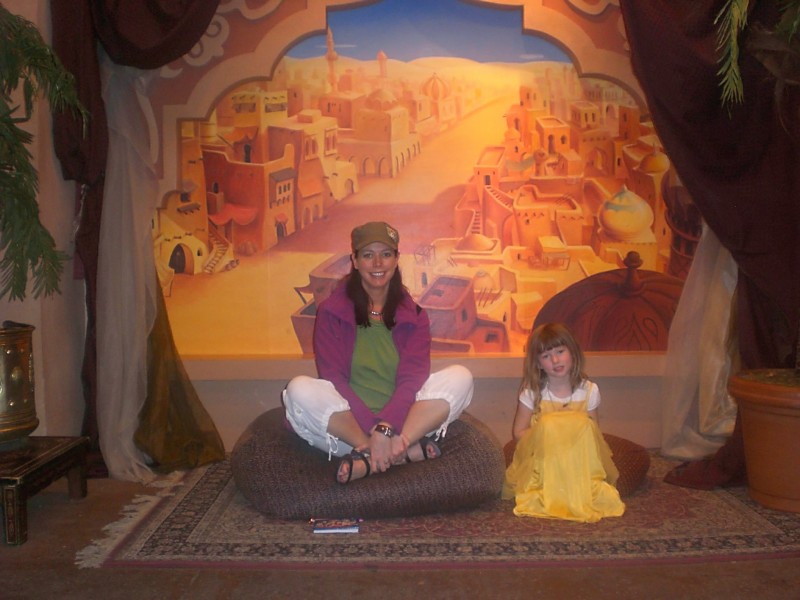 Coke Machine, Vending Room of Parterre Place Building, Port Orleans Riverside Resort
Just kidding.  But this is totally awesome.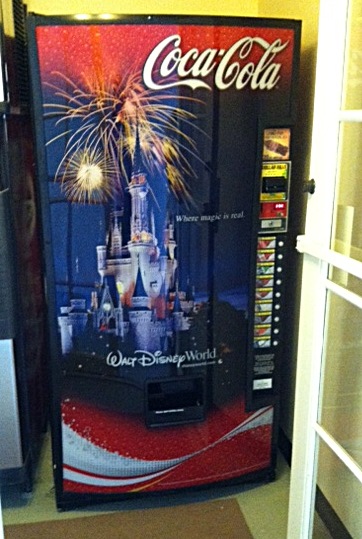 Spaceship Earth at Night
Ok, I know this one is perhaps a bit obvious and cliche… but for some reason we've only done this once, and I absolutely love the evening setting and resulting coloring of this shot.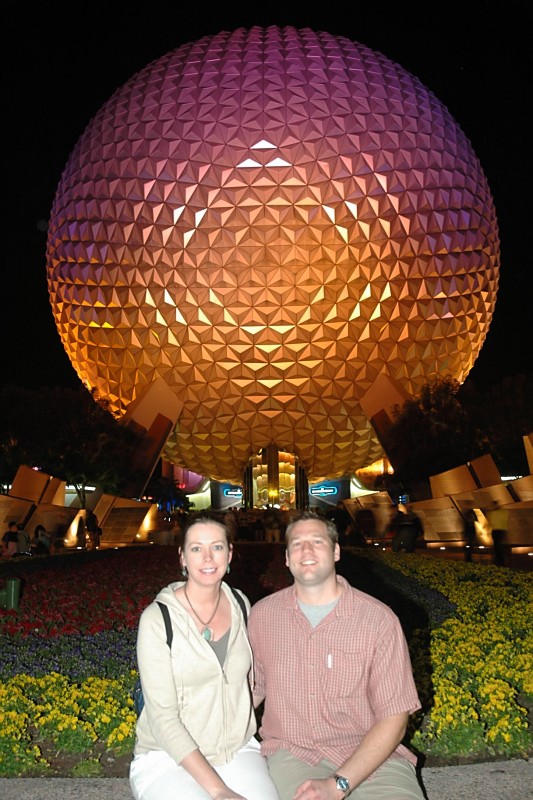 Capturing Your Kids Experiencing Disney
Anytime you can get behind or beside your kids, and capture both a bit of what Disney magic is taking place nearby, plus their reaction to it – it's priceless!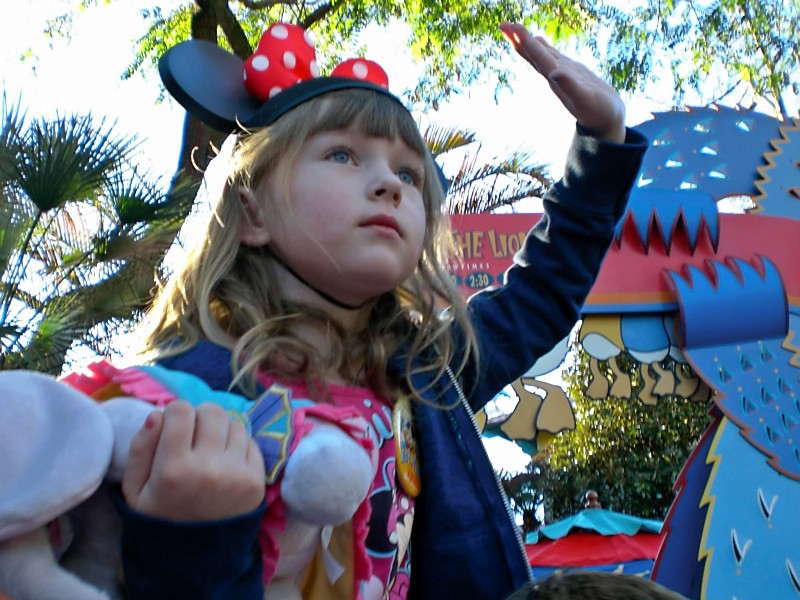 What are some of your favorite places to take Disney photos?
(I'm excited to see what "Best Disney Photo Spots" the rest of the Magical Blogorail came up with … !)
Thank you for joining me today. Your next stop on the Magical Blogorail Loop is A World View.
*o*     *o*     *o*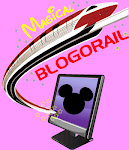 Here is the map of our Magical Blogorail should you happen to have to make a stop along the way and want to reboard:
1st Stop ~ Colorado Mountain Mom (You are here)
2nd Stop ~ A World View
3rd Stop ~ Growing Up Disney
4th Stop ~ My Dreams Of Disney
Final Stop ~ Disney Donna Kay