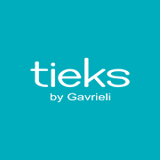 One of Oprah's Favorite Things, and now also one of mine…  What's compact, foldable, wearable, fashionable, comfortable, can easily tuck into your purse or suitcase, and comes in a very tempting rainbow of colors?
Tieks by Gavrieli!  "Designer flats you can fit in your purse and wear all day, every day."
I found Tieks Italian leather ballet flats when searching for some great travel shoes.  While not cheap, they are fantastic quality and come in an addictive and alluring range of colors and prints.
They are extremely high quality, and fill a definite niche.  Well, a few niches, by my calculations…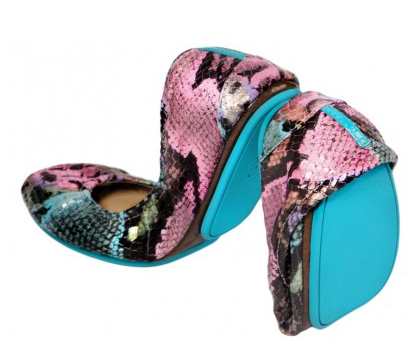 Which Kind of Tieks Girl Are You?
Tieks Girl #1:  Check out their visually appealing website and you'll quickly find yourself swept away by the glamorous lifestyle display of "I wear high heels daily, and need foldable flats in my purse for when my feet are aching at day (or evening's) end" images.  Although quite sexy and alluring… this particular category of Tieks Girl isn't the one I find myself fitting into.
Tieks Girl #2:  Then there's the "I'm a savvy world traveler" Tieks Girl.  The girl who knows you should travel light and only bring one carry on bag when exploring Europe, and has learned the Golden Trick of bringing (and only bringing) 1 pair of sandals, 1 pair of athletic shoes, and 1 pair of ballet flats along on these journeys – preferably Tieks!  This hip and sophisticated Tieks Girls isn't me, either… (although there are certainly days when I daydream that it was.)
Tieks Girl #3:  And finally, there's what I like to call the "everyday, down-to-earth" Tieks Girl.  The girl who has long past given up wearing high heels, and simply prefers to wear flats.  The girl who often has trouble finding comfortable shoes that fit her foot properly.  The girl who's a sucker for a rainbow pop of color.  And the girl who occasionally treats herself to a high quality pair of shoes, which will also work perfectly for when she does get to travel.
Yeah.   Although perhaps not quite as exciting as the first two… I'm proud to be a Tieks Girl #3!   And so far my Tieks are fitting into my life quite nicely.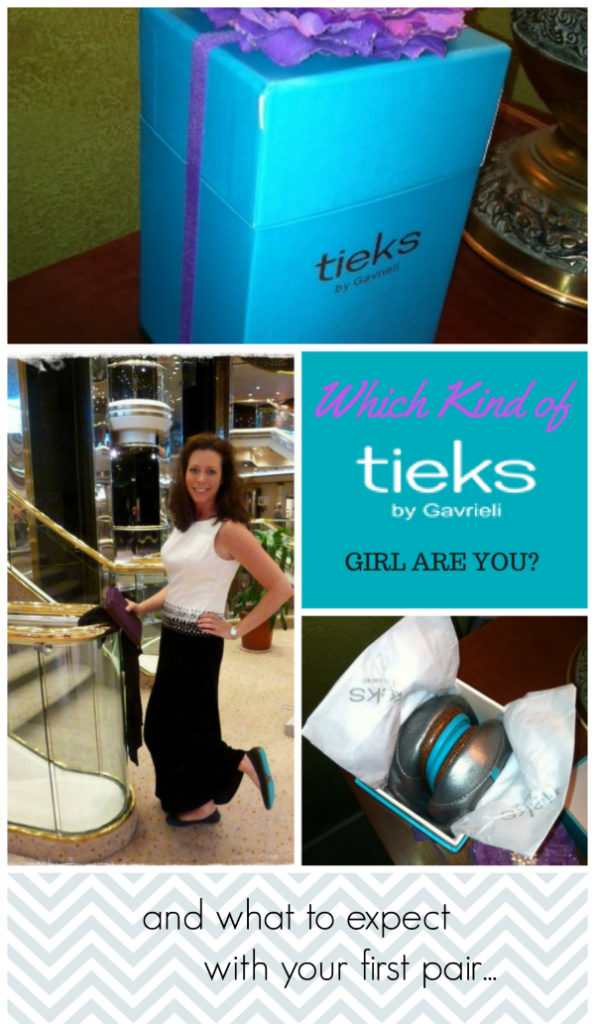 Receiving Your Tieks Ballet Flats ~ The Full Experience Photo Tour
So here we go!  I'd like to take you on a quick photo tour, through what it's like to receive a lovely pair of Tieks in the mail.  You'll feel so pampered, it's a very exciting experience…
Tieks Ballet Flats by Gavrieli ~ How to Select the Right Size
These shoes are slim and sleek, and will mold nicely to the shape of your foot.  They do not come in half sizes.  The advice Tieks gave me, was "if you are a true half size, then size up".
Which I didn't listen to.  I wear either a 9 or 9 1/2, so I went with a 9.  They were just too snug, so I ended up with a 10.  Not a big deal, because that leads me to my next topic.
UPDATE: After owning and wearing my Tieks for over 1 year now, they are even more comfortable than when I first got them.  They truly mold to your foot with use, and feel the closest thing to being barefoot over any other shoes I've owned.
Amazing Customer Service
So I did initially struggle a bit with size on my first Tieks order, when I ordered the half size down.  But I was delighted to discover some of the most fantastic customer service I've ever received.
First, I received some prompt, very helpful online chat sessions – counseling me on everything from sizing, to color selection, to dates of availability.
Second, when I did realized I probably needed a different size:  You keep the original pair received, while they send you the new pair you'd like to try.  Now being in possession of both pairs/sizes, you can try on each of them and compare.  Then simply use the pre-paid return shipping label they send you to return the pair you decide not to keep.
Brilliant!  This is kind of a little thing, but really it's not.  It was extremely helpful to me, in my sizing debate.  I really appreciated the way they handled the situation.
I think Tieks came bursting out of the starting gates as an eager, smart, and attentive company who was determined to deliver excellent, extremely personalized service.  In addition to their cute turquoise soles, this impeccable service, which leaves you as their customer feeling so special, has become a signature for them.  And they will quite likely stay that way.  I sure hope so.  We love you just the wonderful way you are, Tieks!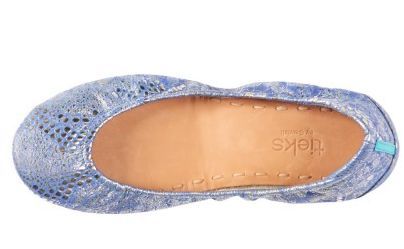 Great Travel Shoes
I've pretty much covered this, but let me just mention that I was surprised at how somewhat heavy Tieks are.  But that's because of the solid, quality materials used.  Each pair is made by hand, and takes 3 days to create.  While some cheap foldable flats may be lighter weight, they aren't intended for true, all day long use like Tieks are.
So as a travel shoe, they aren't going to save you any weight.  But they are extremely compact, and would definitely be a space saver – with the added bonus of being a very flexible footwear option on your trip.  These can truly be worn with anything from shorts to a formal gown!
I recently took them on vacation, and found them a perfect choice to bring along.  Oftentimes on a trip you aren't sure what temperatures and activities you'll encounter.  Tieks will serve you well in this regard.  I wore them on both travel days, and numerous times throughout our trip.
Tieks by Gavrieli ~ Where to Find Them
You can find the fabulous Tieks at their online store.  If nothing else, browse through their photos.  Their Portraits gallery is full of real-life Tieks wearers and their personal experiences, and is a lot of fun.
Their Facebook page is actually one of my absolute favorite business pages on Facebook!  Check it out – they post beautiful pictures (and the occasional promotion).
*o*     *o*     *o*
Tieks provided me with a discount code , which I used in purchasing a pair for myself.  All opinions are my own.