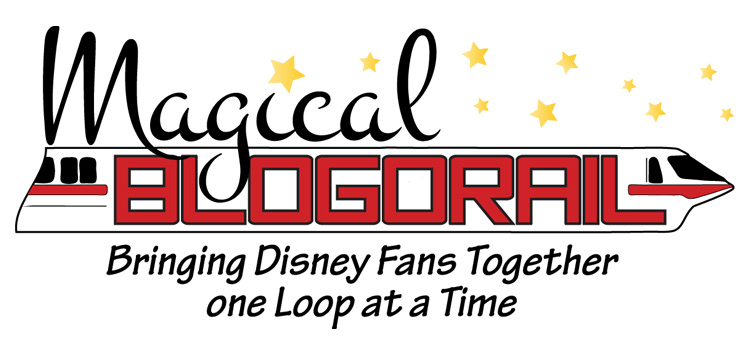 Welcome to those of you joining me from Disney Donna Kay and those of you just hopping aboard. I am the 2nd stop on our Magical Blogorail.
This month's theme is Favorite Ways to Use Snack Credits, when on the Disney Dining Plan.  Being the tightwad that I am, here is how I select my favorite item to use my snack credit on:
Approach and peruse menu for purple snack credit logo.
Choose most expensive item available as a snack.
The End.
Kidding!  (Well, a little bit kidding…)
Let's just say when I get desperately thirsty, and use my snack credit for water, I don't just pick "water".  I get SMART water… you know, cause it's worth more $$.
Disney Dining Plan Snack Credits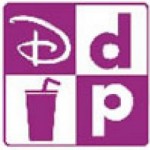 I vividly recall planning the first Disney World trip we took as a family, and selecting the dining plan with our package.  One of my concerns was how prevalent the acceptance of our food credits would prove to be?  Turns out that was fear was unfounded, since it's accepted almost everywhere on the Disney Resort property.
And you will easily spot the cute "snack credit" logo on most Quick Service, food cart, and even merchandise location menus – alerting you to which items can be redeemed as snacks.  If you're frugal like myself, you'll want to use them on the more expensive items available, since there can be quite a varying price range.  As of 2013, you will see treats available for snack credit with values up to around $4.50.
Favorite Disney Disney Dining Snack Credit Uses
So how does my family use Disney Dining snack credits?  Well, one of our favorite things to use our snack credits for is Mickey Pretzels.  There's just something more magical about a snack shaped like the Mouse himself.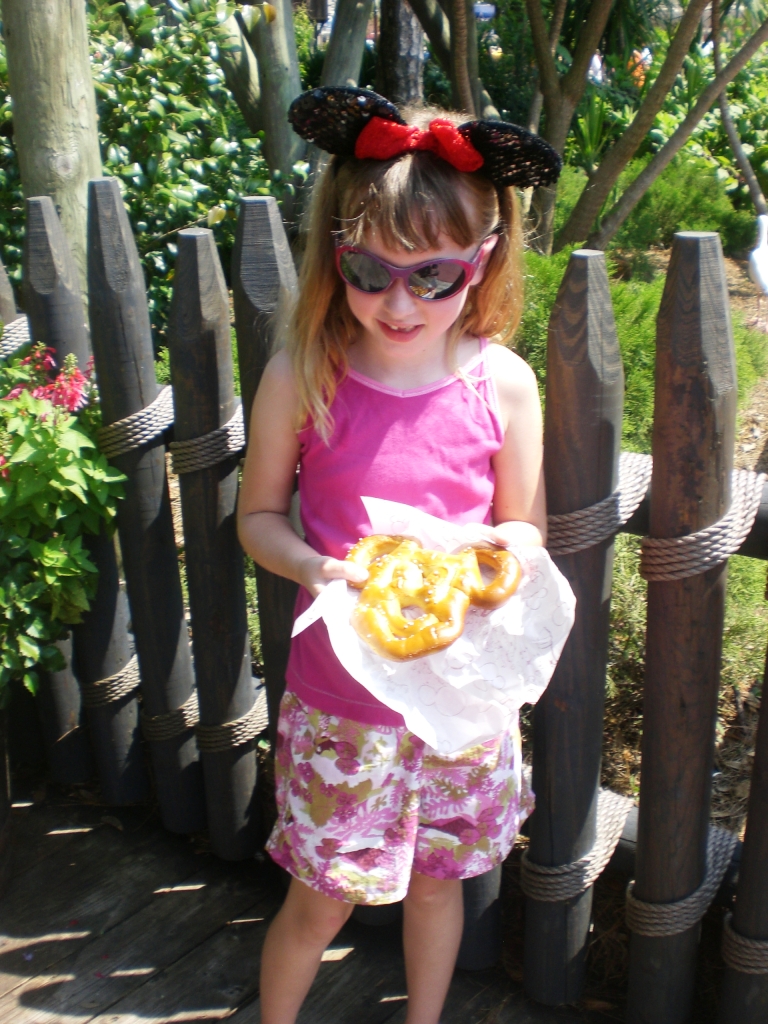 Now you was to think that being on the Dining Plan, and ingesting a dessert at both lunch and dinner time, that we would have our fill of sweets.  But alas, behold the power of the dessert case at Sunshine Seasons in The Land!
The last I checked, most of these lovely desserts can be had for a snack credit!  I fell in love with this the first time I saw it, as did my husband.  Now we return at least once per trip, to use a snack credit by selecting one of these decadent bad boys.  Sometimes you just can't get enough of a good thing!
My second favorite location to indulge similarly would be at Karamelle-Kuche, but because Sunshine Seasons and I go back farther than that together… it holds a spot near and dear to my heart.  (Whoever doesn't love EPCOT, must not have figured out the amazing food offerings yet.)
And on departure day, with any leftover snack credits I like to head to our Quick-Service food court and browse to see what would be good to grab and take with us as we travel home.  Some of my favorite things to use snack credits for here are the containers of fresh fruit in the refrigerated section, or the Mickey Mouse Rice Krispie Treats.
Even though it arguably does not really save us any money, we are big fans of prepaying for the Disney Dining Plan on our Disney World trips.  And it's not hard to find great uses for those snack credits.  Enjoy!
*o*     *o*     *o*
Thank you for joining me today. Your next stop on the Magical Blogorail Loop is A World View.
Here is the map of our Magical Blogorail should you happen to have to make a stop along the way and want to reboard: