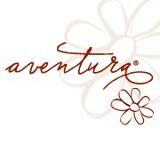 Aventura clothing is a lifestyle apparel brand based in the beautiful Sierra Nevada's.  They design and make clothing with an active focus, while being thoughtful to both people and the environment.  Their eco-friendly styles are from fabrics like bamboo blends and organic cotton, such as the new Sutton Organic Cotton Capri and Shorts.
Aventura's mission is to help the earth one garment at a time, and they're passionate about creating fashionable clothing with low environmental impact.  Their eco-friendly clothing not only prevents synthetic fertilizers and farm chemicals from polluting the soil, but they look and feel pretty amazing, too.Sutton Organic Cotton CapriAventura Sutton Organic Cotton Capri
Aventura Sutton Organic Cotton Capri
"These may just look like a casual pair of capris, but the unique organic cotton blend fabric has a subtle sateen-like luster that feels luxurious against the skin. Check out the back view to see the fun detail on the waistband."
I tried out the Sutton Organic Cotton Capris in Indigo.  What a gorgeous and unique, yet neutral color!  I'm in love with the hue, and it seems to go well with many colors.
The organic cotton fabric has a very pretty sheen to it, making these capris easily dressy enough to wear them for a semi-formal occasion.  Yet they are still fun, and will leave you running through your daily routine in cute fashion.
They do run a little big (I'm told all Aventura does), and the fabric has some spandex which adds a bit of stretch.  And they are oh, so incredibly soft to the touch.
Now personally, I'm a big fan of having some spandex in the fabric blend of pants.  It adds some "give", and you just can't beat that for comfort.  But be aware that the Sutton Capris do stretch even a bit more during wear, and although I initially thought I had selected the right size…I've found after I wore them awhile, I needed a belt to keep them up.   (Fortunately, I discovered this before I left the house.)
So keep this in mind – you may want to consider sizing down.  These capris are still an excellent choice, the stretch makes them extremely comfortable yet because of the classy sheen of the fabric they do not look sloppy or overly casual.
There are other notice-me cute details to the Sutton Capri.  The back waistband has a cute design with two grommets and small strip of a pseudo-belt.
There are three small gathers along each of the front pockets.  And each outer leg features eye catching zigzag seam stitching down the sides.
Other than being a bit baggy, an issue which can be resolved by choosing a smaller size, I really love my Aventura Sutton Capris.  They are very versatile, well designed and constructed, and I will wear them just about everywhere.
I give the Sutton Organic Cotton Capri 5 stars!
Waist: Feels a little too big
Length: Feels true to length
Pros: High Quality, Stylish, Great Color, Comfortable, Flattering
Best Uses: Busy Mom On-the-go, Wear To Work, Casual Wear, Date Night/Night Out
Describe Yourself: Casual Dresser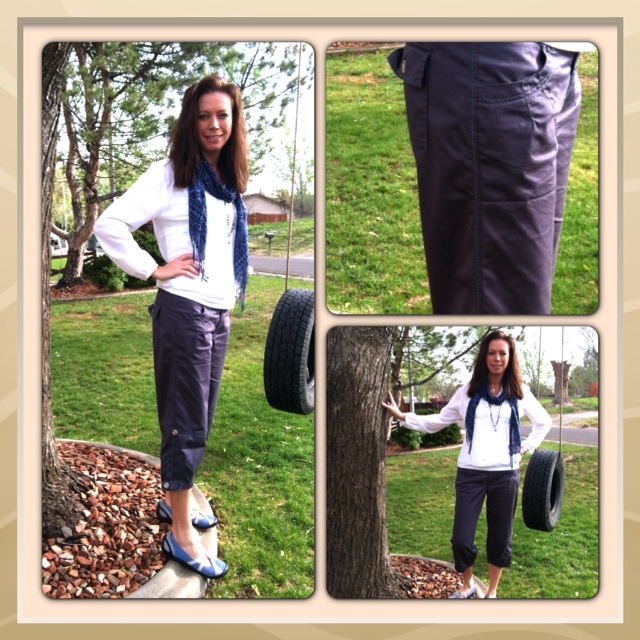 In my brief experience with Aventura, the quality of their pieces is instantly detected.  I'm confident that my Sutton Organic Cotton Capris will stand the test of time, and although I rarely do this when reviewing a brand… I've already spend a large amount of time on their website, selecting which items I plan to purchase in the very near future!
Yep.  I've had a taste.  And now  I need some more Aventura…
Aventura has great sales, so be sure to sign up for their newsletter to find out the latest sales and new arrivals.  You also get 10% off your first order when they sign up!
Aventura website
Aventura on Facebook
Aventura on Twitter
*o*     *o*     *o*
I received a pair of Sutton Organic Cotton Capris from Aventura at no cost, for the purposes of performing this review.  All opinions are my own.