Our youngest child has a Deuter Kids backpack that we are very impressed with.  So when my 8 year old daughter needed a slightly larger, but still kid sized pack… we looked to the Deuter Junior Backpack.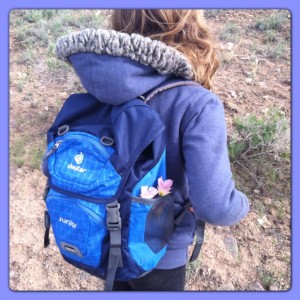 In the specifications for the Deuter Junior Backpack it says 'ages 3 and up'.  Personally, I think the Deuter Kids would work best for any toddler, up through about age 5 or 6.  Once they pass that age, I think they would do even better with a Deuter Junior Backpack.  While still a reasonable size for a child, it also features a small back system but offers additional space.
I've not seen a better backpack designed with such great features for a child to use while hiking.  Take a look at what we experienced with the Deuter Junior Backpack.
Deuter Junior Backpack Features
Deuter backpacks are of excellent quality, made of nylon fabric with ripstop threads.   The Deuter Junior Backpack is lightweight, and the buckles are sturdy but still easily opened by young hands.
There are two side mesh pockets for water bottle (or wild flowers) storage and easy retrieval.  The top of the pack features a dome cap closure, which offers a nice wide opening to the central portion of the pack.
The sternum strap is fantastic (we love this on the even smaller Deuter "kids" backpack, too) as it adds comfort, better weight distribution, and just plain helps them keep the pack straps from sliding down their shoulders when they are climbing, running, or being rowdy in general!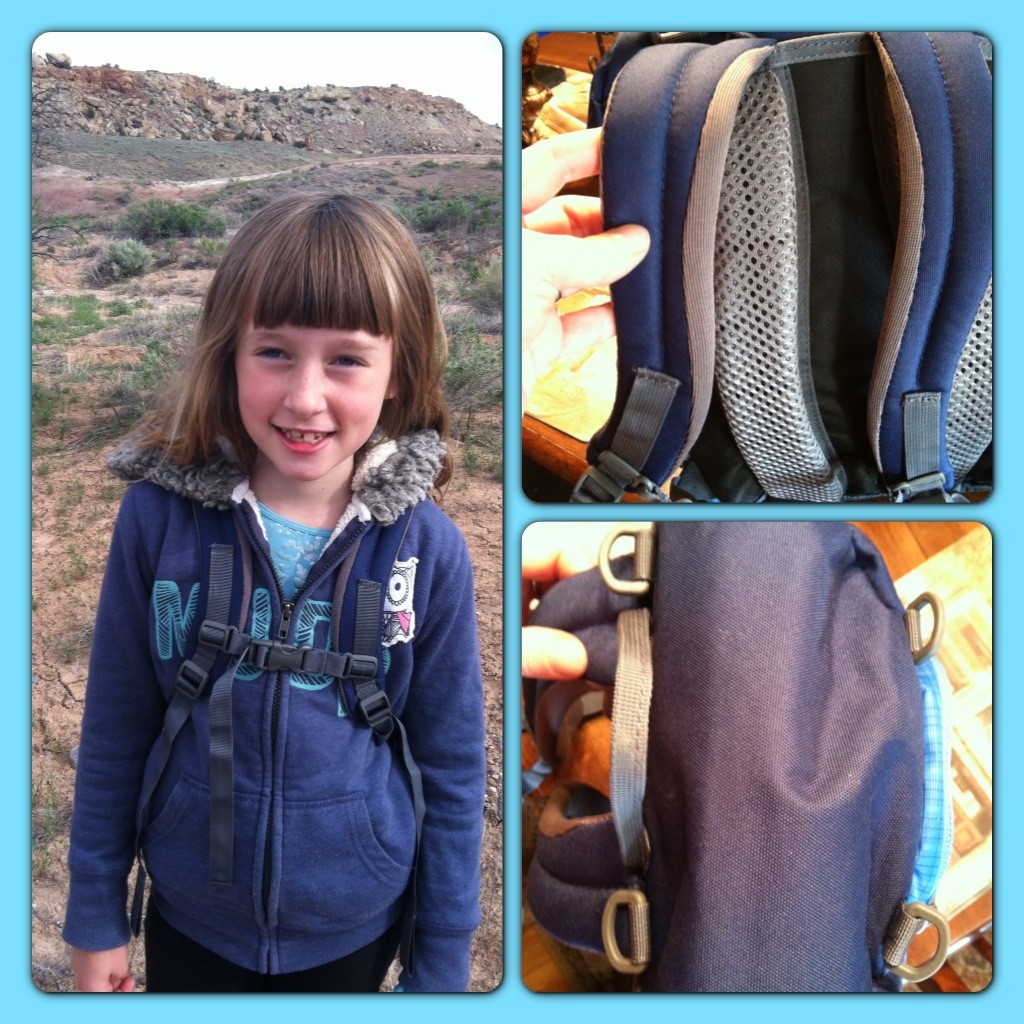 The top of the pack has 4 "D-rings" where a light, rolled up object could be cinched to the pack (shown above).  There's a cool reflective loop on the front of the pack, for added safety in reduced light.
We hike in a very warm weather climate, so the fact that even this kids sized backpack has features like a breathable foam back is welcome indeed.  Combine this with the Aircomfort Ventilation System construction, and your child will have a very comfortable pack to carry.  Meaning they'll actually wear it, and enjoy doing so.
Deuter Junior Backpack ~ Review Summary
"Wait… my child can carry their own water on hikes?  And their own extra layer of clothing?  SNACKS, TOO!?"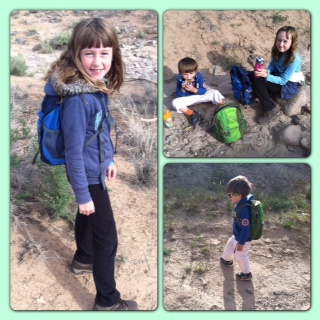 Are you picking up what I'm laying down here?
Being the mom that has, up until now, typically packed 4-6 large, full water bottles on every hike, 3 hoodies or jackets (I draw the line at carrying an extra for my husband) and a good 5 pounds worth of chow for the "snack break"… this is an exciting development indeed.   No more Pack Horse Mom!
An added bonus?  My daughter gets more excited about the hike now.  Packing and hauling their own "gear" definitely adds to the interest and makes them feel more like they are participating in this adventure.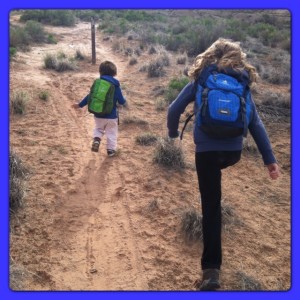 Weight on your child's small body frame is obviously something to be mindful of.   We are in the early stages of figuring out everyone's limits.  My 2 1/2 year old just gets a granola bar, small water bottle, and glow stick (his sister's idea) in his Deuter Kids backpack, and he is thrilled to be wearing one just like his big sister does.
Pack light, especially at first, and be prepared to adjust some weight into your own backpack if they start to tire (or feel any pain) on the trail.  We've been careful, and haven't experienced any problems – both of my kids love wearing their backpacks!  Honestly, they are so well designed, and fit so well… I can't imagine them experiencing any back pain whatsoever.
I think the price points are very reasonable.  I don't believe you can purchase them directly from Deuter, but I've seen the Junior selling online for $39, the Kids for around $27.
Between the quality construction, and the comfort due to the well thought out design – I would highly recommend Deuter Junior Backpack, or even a Deuter Kids Backpack.
*o*    *o*     *o*
We received a Deuter Junior Backpack at no cost, for the purposes of performing this review.  All opinions are my own.