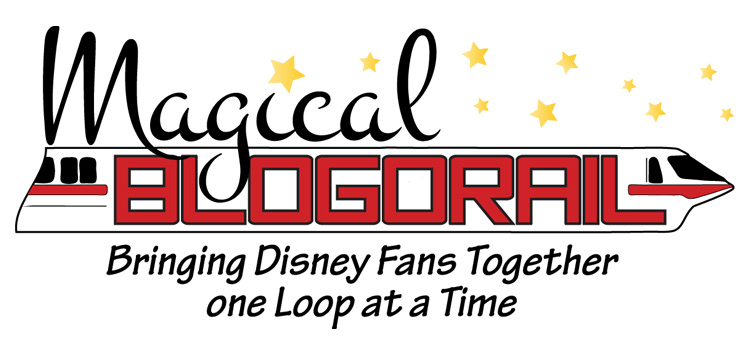 Welcome to those of you joining me from Disney Donna Kay and those of you just hopping aboard. I am the 3rd stop on our Magical Blogorail.
Having a rather low tolerance for hot and humid weather, and loving the lower crowds which accompany Disney World's winter season, we really don't have a vast amount of experience with needing to try and keep cool at Disney.  But we've definitely had a few warm days spent at the parks, so here are a few things that worked for my family to keep cool.
Let's start with the obvious solution:  jumping onto a water ride!   My family's favorite is Animal Kingdom's Kali River Rapids, since it delivers some exciting splashes while not being "too scary" for the timid rider in our group.   Of course, if you end up being the person in *that seat*… you will be left with soggy bottom syndrome for a fair part of the day.  Interesting note from our behind the scenes DVD:  Disney can (and does) adjust the turbines to control just how high those waves will be, and how wet riders will get, during hotter days!
I've always thought the EPCOT splash fountains were an excellent idea to cool down, and the kids always have a lot of fun escaping the heat for a bit at this spot.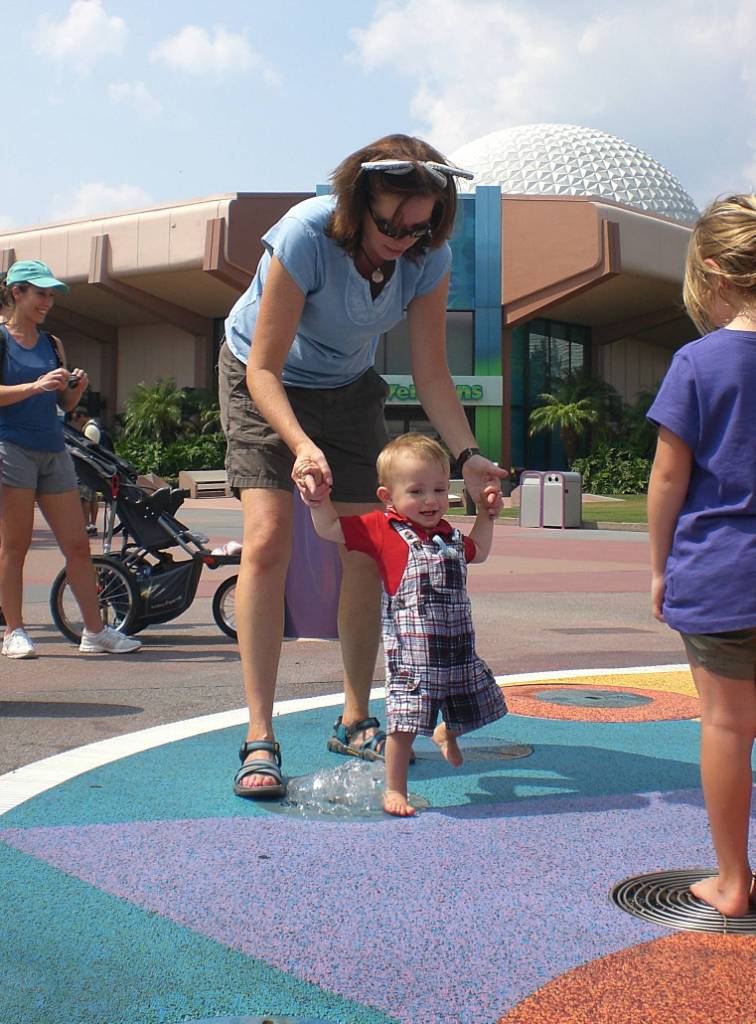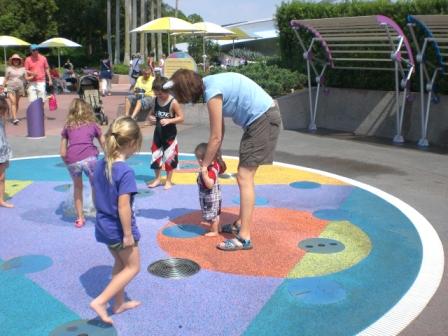 You can always head back to your resort's pool for a swim during the hottest part of the afternoon.  If your children are like mine, they continually beg to do so…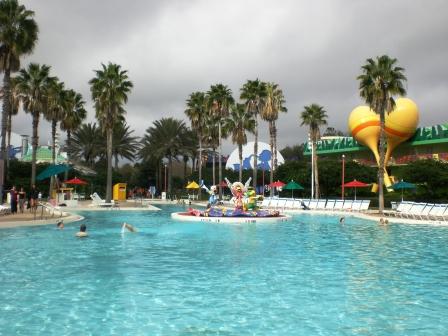 Don't forget to work some ice cream treats into your Disney day to keep cool!  We love the homemade waffle cones at EPCOT's Fountainview Ice Cream (although they may be closed right now, for the Starbucks conversion).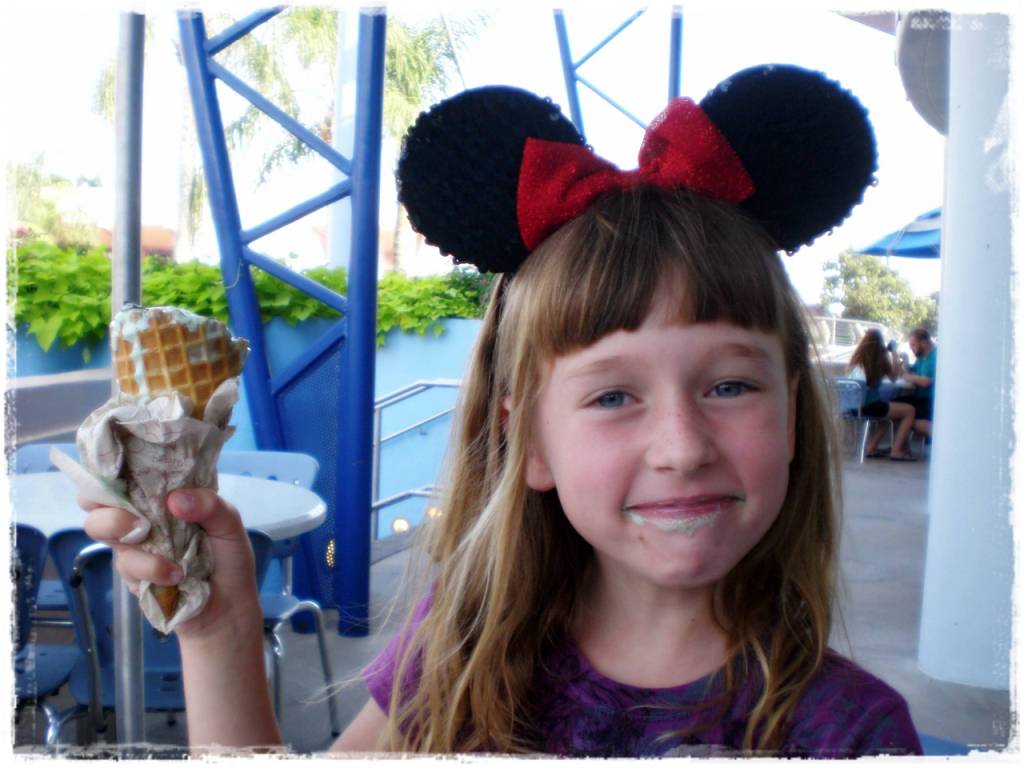 And my last HOT TIP is of a "Rumorhazit" nature, but definitely worth seeking out if you are needing to keep cool on a hot day at Magic Kingdom.  A frequent summer Disney-goer told me their family always seeks out a spot for the afternoon parade in Frontierland in front of an air conditioned shop or restaurant, sitting right in front of their propped open doors.  I can neither confirm, nor deny, if this really pans out as described to me… but it sounded worth investigating!
Thank you for joining me today. Your next stop on the Magical Blogorail Loop is A World View.
*o*     *o*     *o*
Here is the map of our Magical Blogorail should you happen to have to make a stop along the way and want to reboard: