As some of you may have noticed, I recently got a new look here at Colorado Mountain Mom.  Because our blogs are such personal creations (and labors of love), I had always wondered how you could have someone ELSE design a site for you… that YOU would love.  Well, my experience getting a blog makeover was a fun and interesting process, so I'd thought I'd share it with you.
In addition to just wanting a change, my personal reasons for wanting a blog makeover were:
A crisper, more professional appearance
Have some unique graphics, to set me apart and help with my brand identity
Greater, flexible capabilities, in how I was able to display and present my posts
Improved navigation around my site (I really wanted 2 menu bars!)
I'm very happy with the results.
Getting a Blog Makeover –  Big Decisions!
The way your designer creates a blog look you will love, is by asking you lots and lots of questions.  I had no idea how many decisions (on my part) that this would entail!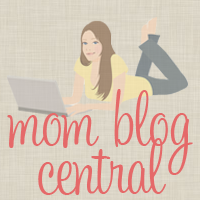 I'd say it took me longer to work through each of these and make my choices, than it did for Shera at Mom Blog Central to actually create my site.  But I knew I was in good hands, since Shera's motto has always been "that a blog's design should perfectly, beautifully and uniquely reflect the woman behind it."
The point is, if you are considering a blog makeover a great place to start is by doing your homework.
Here are the areas where you will need to research, decide, and let your designer know what you love:
What fonts you'd like to use (for body, headings, menus)
Selecting a color palatte(s) you'd like to work with
Any specific features you want to include or add to your blog
For WordPress, selecting a theme with a layout you like
Choosing some graphics to use
Whew!  It may look like a short list, but you'd be surprised how overwhelming it can be once you start to research options and make those decisions.
Again, I used Mom Blog Central and she has some very helpful pages on her site to help get your creative juices flowing, get in touch with your inner bloggy self (what look do I like – whimsical, simple, scrappy, bright…?), and know what you need in order to be prepared before heading into the process.  I recommend taking a peek at her Getting Started and Resources pages, where she includes numerous helpful links.
One of the things I found most confusing was selecting a theme (this applies only to WordPress).  I was told "all the fonts and colors can change… just look for the theme layout you love".  I'm not sure why I had such a hard time visualizing this?!  Basically, as you are looking at your theme options, pay attention to things like how the posts are laid out on the home page, the size and location of the photos and post titles, etc.  That's what you are locking into with a theme choice.
Shera also recommends creating a Pinterest board of blog design ideas:  other blogs you love, colors, layouts, and graphics that you like.  I thought this was a fantastic idea!  It was both fun and helpful, and proves to be a great visual way to relay what you have in mind.
After that, your work is done… and your designers work can begin!  Once she had a first version ready, I was shown a demo site (with sample content and photos).  We communicated via email back and forth numerous times, making tweeks and answering questions.  Once I liked the demo, she logged in and installed it onto my blog server in about 1 hour.
Walla!  My blog had a whole new look… with all my posts and photos right there fitting into the new framework.  Yaaay!  She also created and sent me new logo and button graphics to use.  I love it.
Mom Blog Central Design Services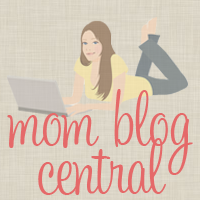 I was very happy with my blog makeover, and I've received many compliments on the results of Shera at Mom Blog Central's hard work!  She was very patient with me, and made sure I understood how I could then administer and customize my site on my own in the future.
Creating blogs since 2007, currently Mom Blog Central only offers blog designs for self-hosted WordPress, and all designs include the Genesis framework.   They have a base cost for most of their custom designs, but they do work on a quote basis (because most projects vary).
When I saw my new "happy daisies" logo that Shera had created just for me… I was thrilled.  It was truly the frosting on the cake!  I really like my new site, and I continue to enjoy playing with the layout (I chose the child theme "Adorable", which has numerous widgets to display your posts and offers lots of fun options).
Mom Blog Central – Blog Makeover Coupon Code
If you'd like more information, a quote, or just have some questions – you can contact Mom Blog Central via the online form here.  I highly recommend them!
And here's some great news!  My readers can get a 15% discount if they mention my blog when they fill out the Design Request Form.
*o*     *o*    *o*
Because Shera at Mom Blog Central is a personal friend, I received my blog makeover at no charge.  All opinions are my own.