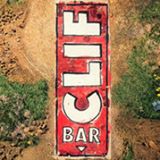 Most on-the-go families are fans of the energy bar.  Whether it's fuel for our hike, or just fuel for my kids while running errands, we typically have an assortment of energy bars stocked in both the vehicles and mom's purse, at all times.  And Clif Bars are a definite favorite at our house.
Clif Bar recently sent me an assortment of flavors and types to try.  First let me say the standard Clif Bar is a hiking and pre-workout staple for me, and are always found in my backpack and gym bag.   They come in fantastic flavor  options, deliver great energy, and I love the square-ish size and chewy texture.  Most people are familiar with these, and beyond this lil' shout out, I'm not going to feature them in this particular post.
Our Clif Bar samples included a surprising and delightful variety, so allow me to tell you about the 3 Best in Class (in my opinion) here…
Clif Kid Z-Bar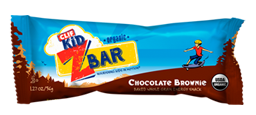 I started with this one, because it's already an established staple for us, and we purchase them regularly.  Like, by the case.  (From Sams Club… 24 bars in a box, good price).
I can't say enough good things about the Clif Kid Z-Bar.  For starters, they are smaller than a typical energy bar, and the perfect size for kids.  Heck, they are the perfect size for adults, too.  Especially when you just want a small healthy snack, when a full sized bar is too much.
Also love that they are USDA organic, contain 8 g of whole grains, and have no preservatives, artificial flavor or colors.   A quick and easy wholesome snack that will stick with them awhile.  In truth, my children would live on Clif Kid Z-Bars, and Z-Bars alone, if we let them.
Clif Mojo Energy Bar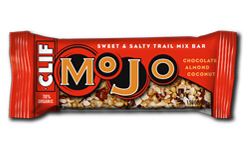 The Clif Mojo has conjured up a unique twist, and offers a nice change of pace from the standard heavier energy bar.   More of a soft granola type bar, but packed with nuts and other good stuff for you.  They combine salty and sweet, and are really, really tasty.
Chocolate chunks, pretzel pieces, almonds, toasted coconuts.  I think you're pickin up what I'm layin down, here.
Clif Luna Energy Bar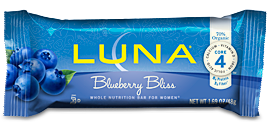 The Clif Luna was something I had never tried, and was the biggest surprise for me out of all the samples received.  My absolute new favorite energy bar.  Seriously.  And I like many different energy bars!
Billed as "whole nutrition for women… with the vitamins and minerals our bodies need to stay healthy".  Each Luna bar has the Core 4 additional nutritional ingredients for women:
Calcium
Vitamin D
Iron
Folic acid
(…but I'll bet guys could eat them, too)  These bars are just right.  In every way.  Crispy rice base, 70% organic, and also come in that nice manageable "finished the whole thing, so I don't have to throw away the last 3 bites" size.
They come in amazing flavors like Chocolate Peppermint Stick, Caramel Nut Brownie, and White Chocolate Macadamia.  (There are many others – those are just my personal favorites!)
I've already started looking for the case size of Luna at Sam's Club, to keep in my desk drawer at work.  🙂
Energy Snack Choices from Clif Bar
So if you've not tried Clif Bars before – check them out!  I'm certain they offer a product and flavor for your snacking needs that you will love.
 *o*     *o*     *o*
I received a box of a variety of Clif Bars at no cost, for the purposes of performing this review.  All opinions are my own.