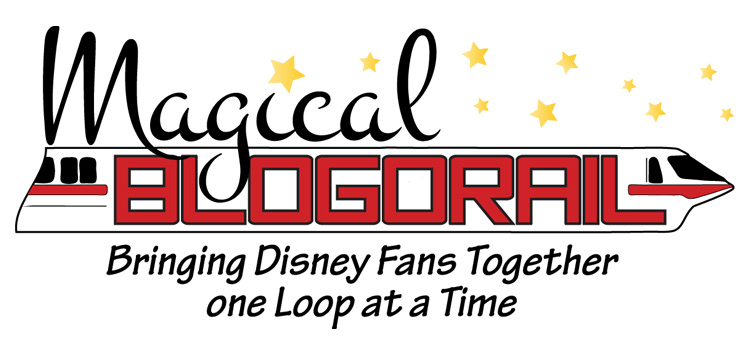 Welcome to the first stop aboard Magical Blogorail Red. Enjoy the ride as we share our favorite restaurants with character dining.
Character dining at Disney World (or Disneyland) offers such a great chance to meet some characters and snap those favorite souvenir photos, without having to stand in lines and consume valuable park time.  Some are a bit more chaotic than others.    Most serve a buffet style meal.   But each certainly has their own flair – oftentimes featuring fun and unique, themed costumes.
Personally, our favorite character dining experience has been at the infamous Chef Mickey's!
Disney World Character Dining ~ Chef Mickey's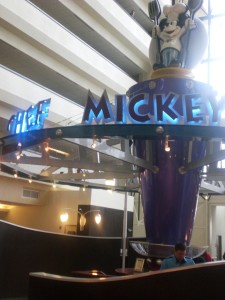 First, we love it's location – right inside the Contemporary Resort.  This is such a great spot to catch the breakfast buffet, and then ride the monorail to the Magic Kingdom for the day!
That's exactly what we did on one rainy January morning, and we all had an awesome time.
The food was really good, and the visit to our table of  the characters was timed so that we were left with some "just dining" time to actually eat our food.
The characters were fantastic, displayed so much personality, and spent a nice amount of time interacting with us before moving on.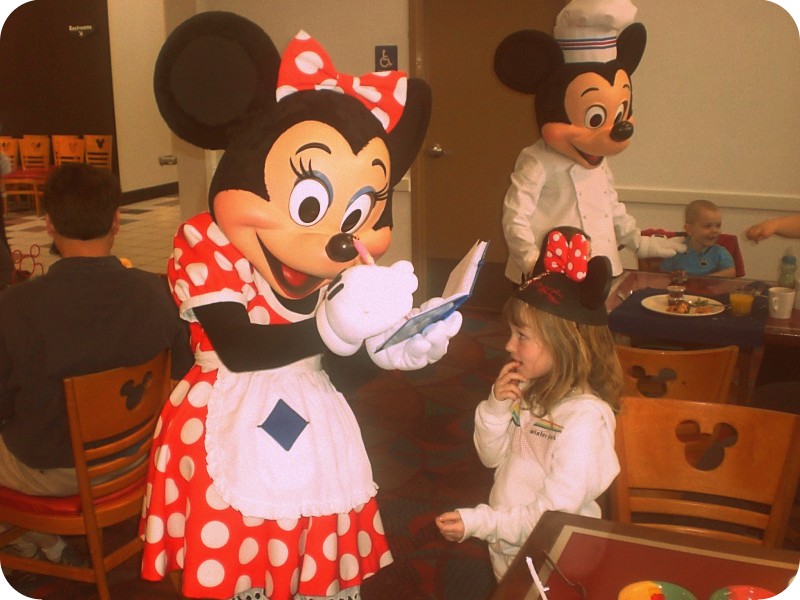 Chef Mickey's can be hard to get reservations for, but with the classic characters who appear here and being so fun to interact with… it's definitely worth trying to get in.    Food wise, the breakfast seems to get more favorable reviews than dinner.    We loved the breakfast, there were plenty of options we all enjoyed.
The bright colors and displays make for a festive atmosphere.  What kid would not get excited about a buffet that looked like this?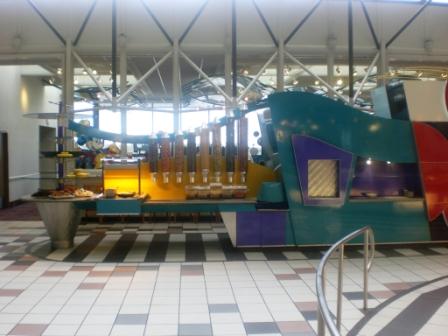 And of course, it's really all about the characters.  There are wings of the Chef Mickey's restaurant, with the characters roving together in a group – visiting one wing at a time.  I liked this approach, since it gave you some down time to eat.  And once the characters do head towards your wing, then the party begins!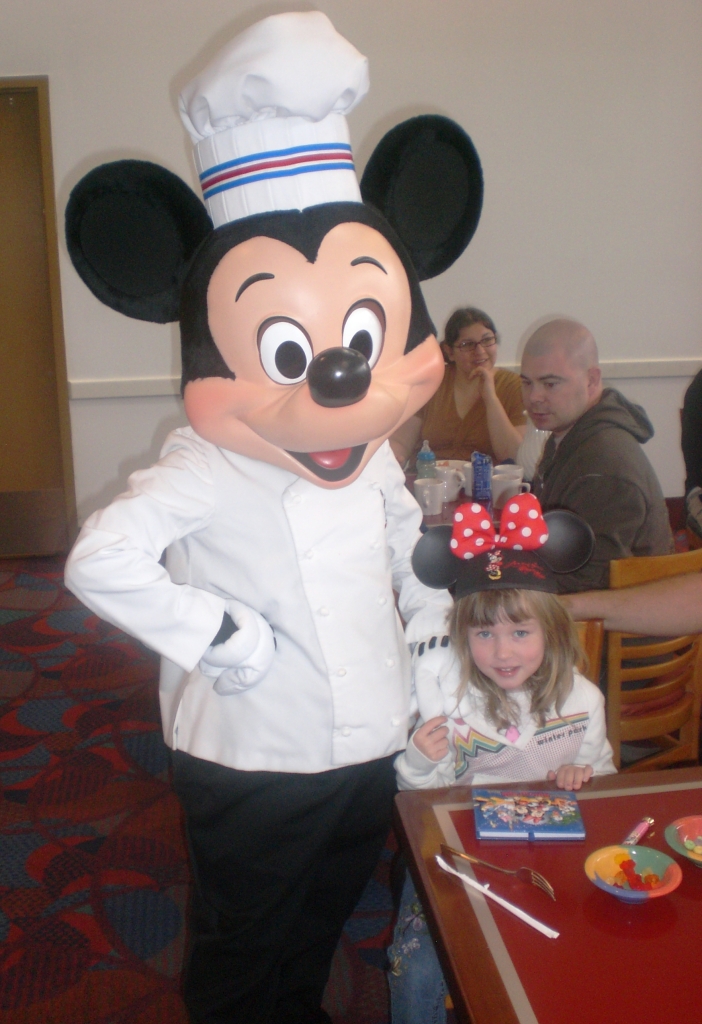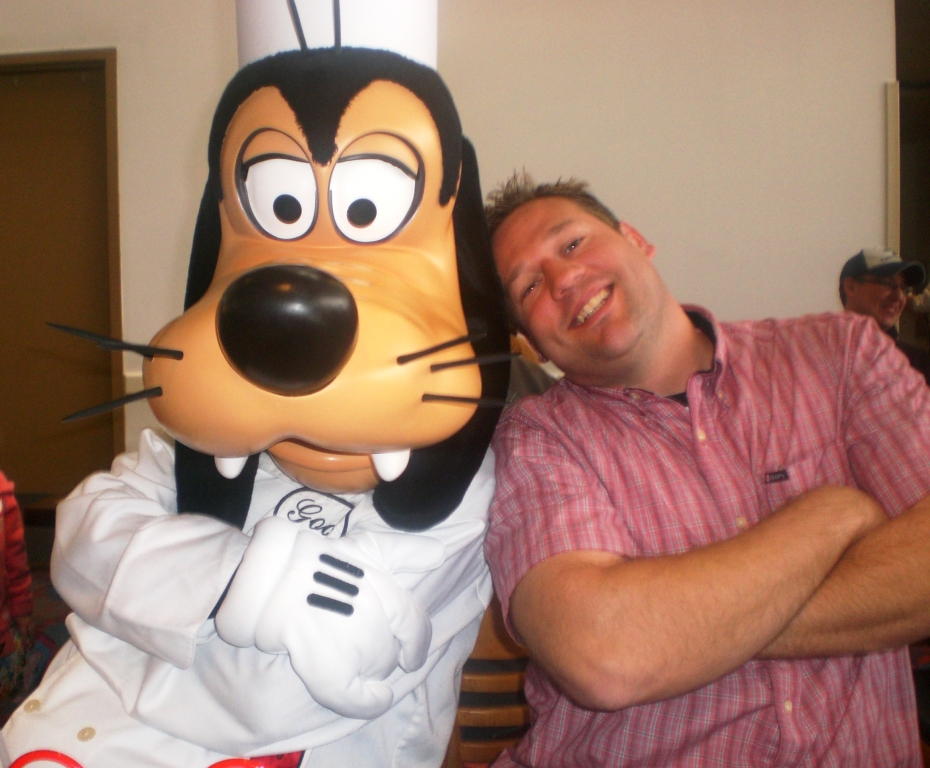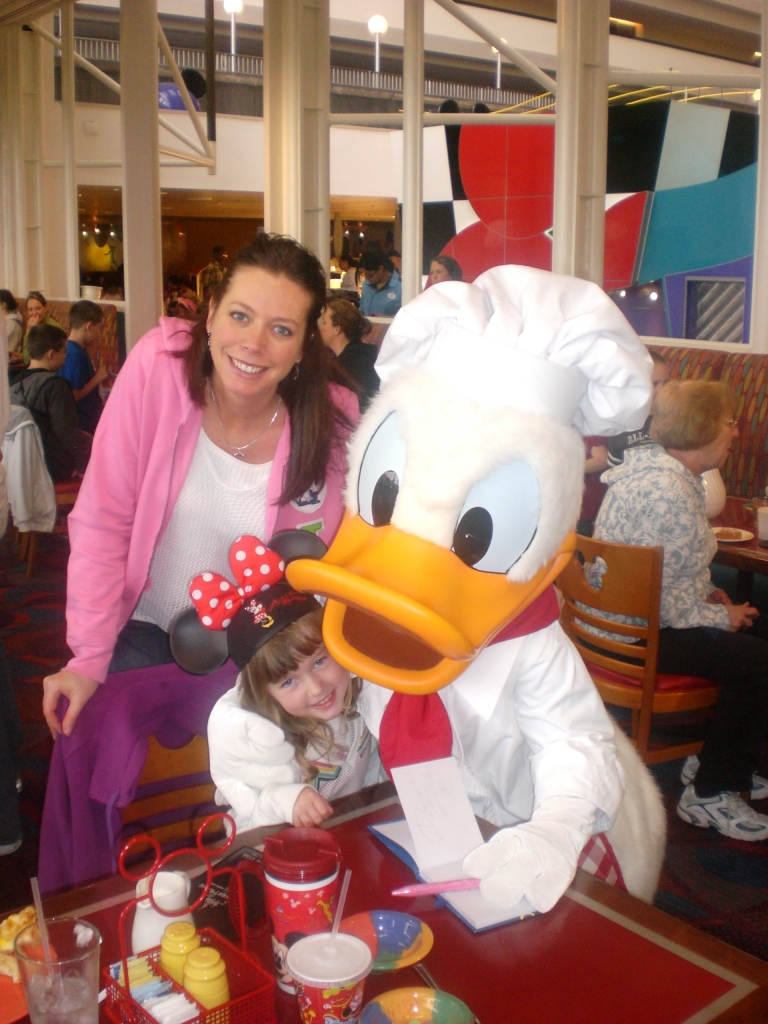 Goofy and Donald hung out with us quite awhile, even firing up a game of footsie that they got my daughter involved in…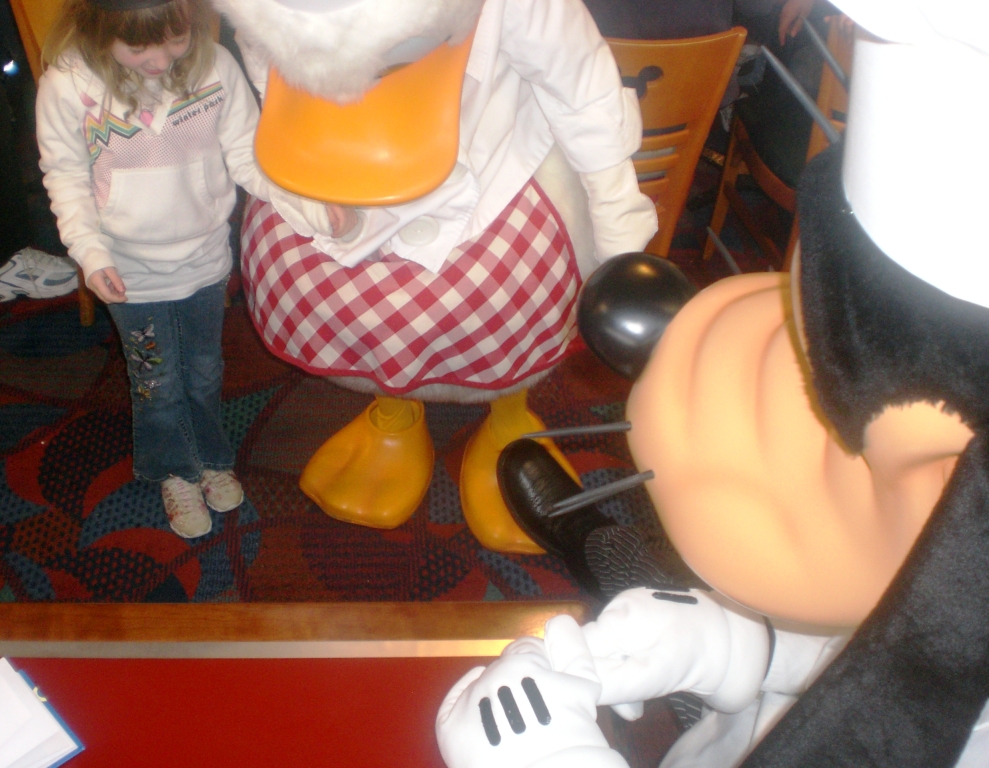 It was so much fun!  We felt like the characters spend a nice amount of time with us, displaying their personalities and goofing around.
I love how it's nestled inside the Contemporary, with lots of natural light streaming in from the pretty central windows.  Here's the view looking down at Chef Mickey's…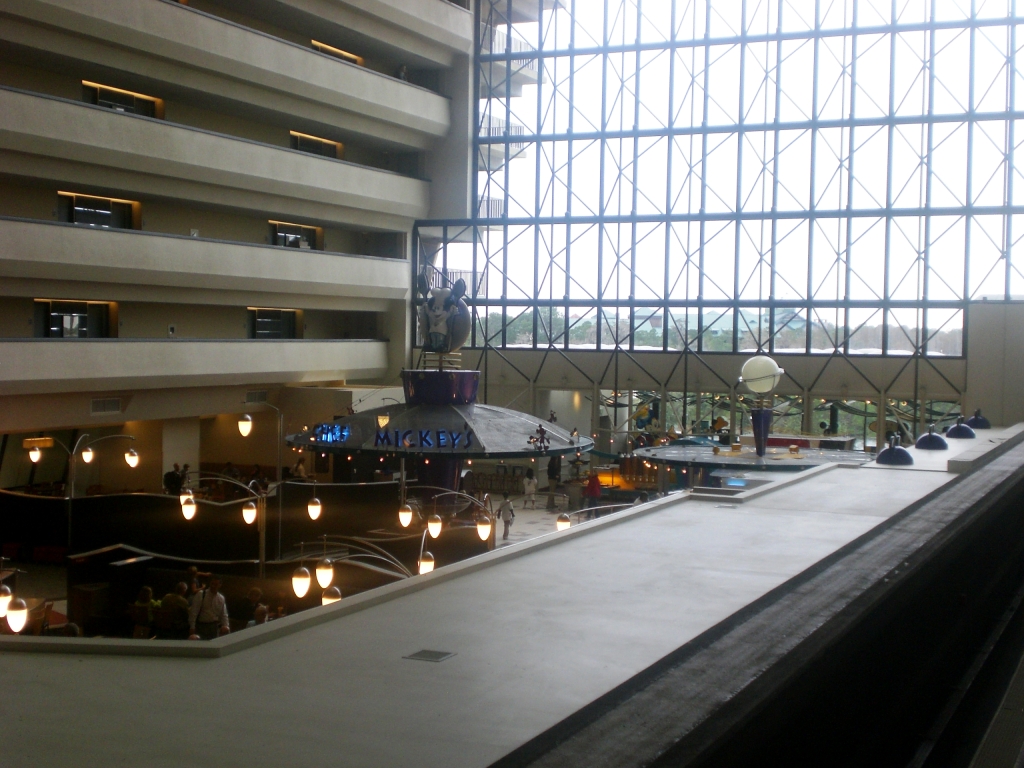 If you are debating about which character dining experience to include during your next Disney trip, and can get an advance dining reservation (ADR) time for Chef Mickey's… I highly recommend it!
Thank you for joining me today. Your next stop on the Magical Blogorail Loop is A World View.
Here is the map of our Magical Blogorail should you happen to have to make a stop along the way and want to reboard:
1st Stop ~ Colorado Mountain Mom (You are here)
2nd Stop ~ A World View
3rd Stop ~ Growing Up Disney
4th Stop ~ My Dreams of Disney
Final Stop ~ Disney Donna Kay