For this week's Disney Wordless Wednesday theme of "Your September Calendar Shot", I decided to go with a collage of memories and highlights from our Anniversary trip to Disney World.  This was a first time for us, going to Disney sans kiddos.  What a wonderful place to celebrate!
Anniversary at Disney World
It was a brief but very fun trip to Disney World last winter, with just my husband and I celebratating of our 10th wedding anniversary.  Here were some of my favorite moments.
Every Princess (even the grown up ones) should get to sleep in a Royal Room for her special wedding anniversary.   And just to be clear, every wife is a Princess on her anniversary.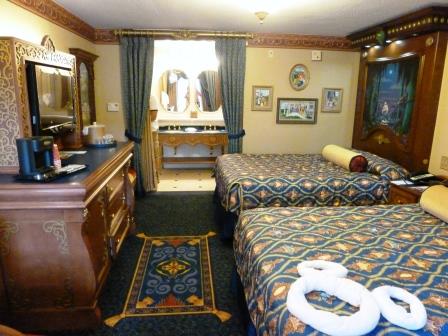 For us, leaving the kids behind allowed us to do some more laid back, leisurely activities like rent a surrey bike at Disney's Port Orleans Riverside Resort.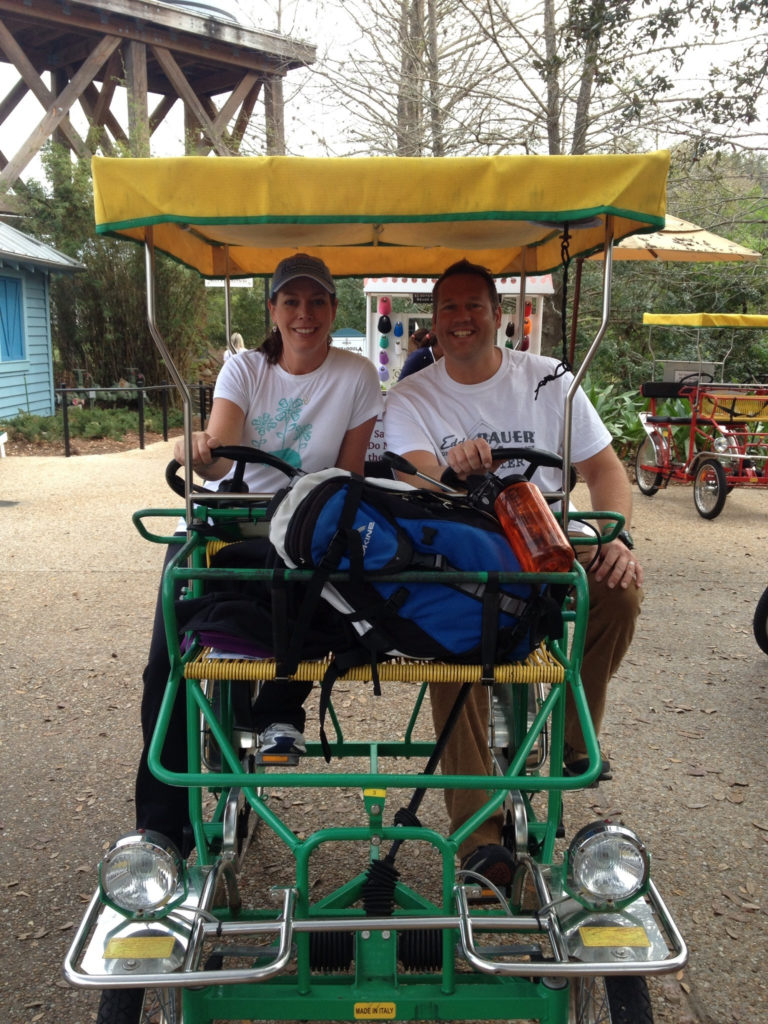 Throw in a romantic Disney sunset…
Fireworks always kick the celebration factor up a notch.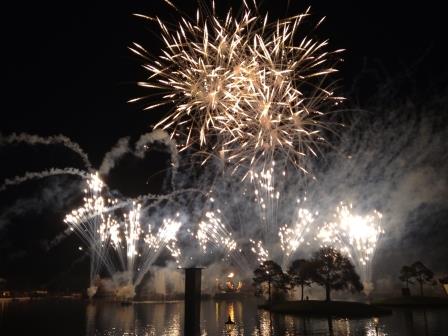 Lunch with my favorite person, at my favorite quick service location Sunshine Seasons in EPCOT. (I'm always so proud of him when he wears that Mickey t-shirt.  I don't even have to ask.  Now that's true love.)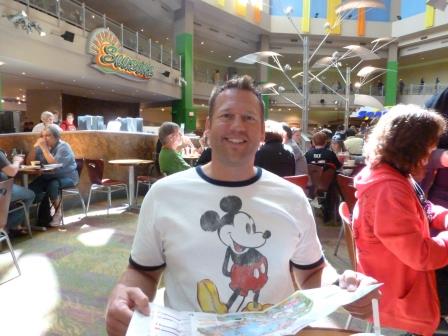 A mouthwatering slice of chocolate mousse cake for 2.  Ok, two slices of mouthwatering mousse cake for 2…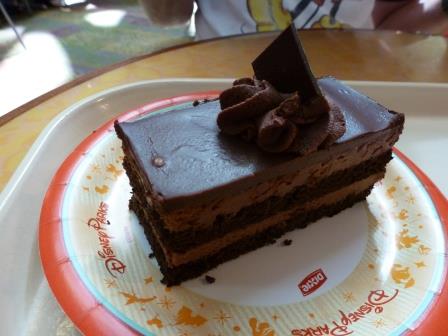 In the absence of children, you actually get to go watch the Hall of Presidents.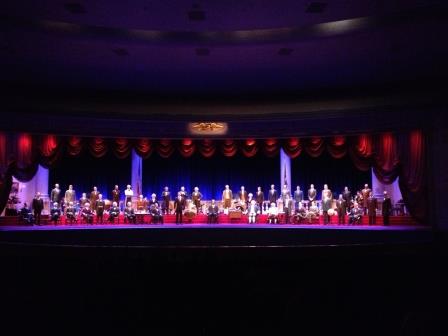 In the absence of children, you don't have to ride it's a small world.  No, wait.  I LOVE it's a small world!  (See "true love" comment above…)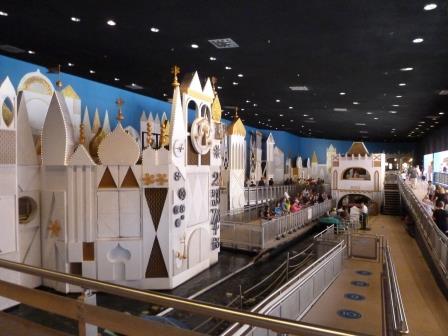 A relaxing, peaceful evening dinner with a water-and-castle view.
And that's a wrap!  Everything you need to celebrate an amazing anniversary at Disney World.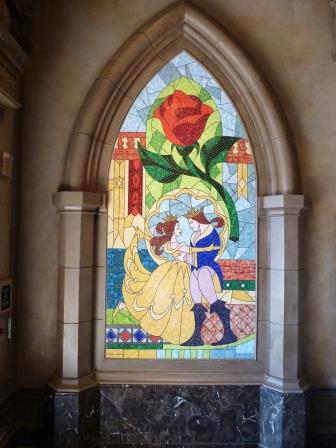 *o*     *o*     *o*
Thanks to Deb at Focused on the Magic for hosting this fun weekly Disney photo blog hop.  Click on the button below to see all the great pictures from this week.