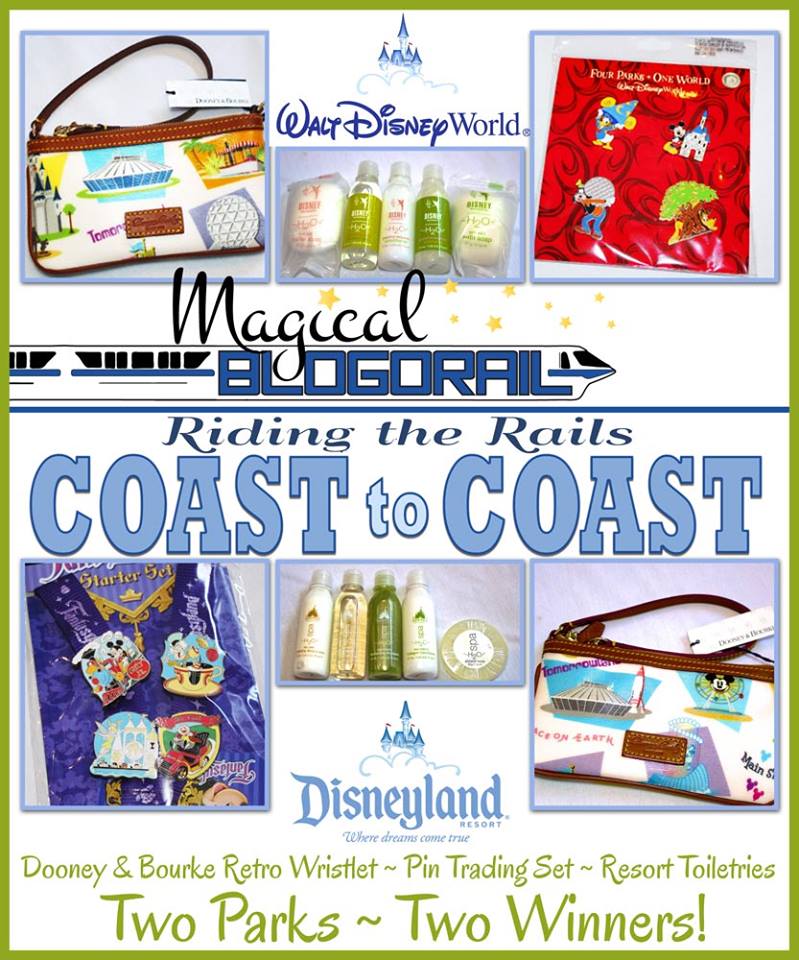 Hop Aboard the Magical Blogorail!   A fantastic way to discover ideas and advice for your Disney trip… or just get a pixie dust fix, to tide you over until your next visit.
The Magical Blogorail is a group of Disney bloggers, organized into 8 teams of colored Blogorail loops.   (I'm on Magical Blogorail Red – wooo hooo!)  Each month they write about a fun Disney vacation topic.
New Disney topic loops are run every week on on Tuesdays and Fridays.   As you read through the 4-5 Disney blogs participating on that Magical Blogorail loop, you will find them presenting their own photos, tips, ideas, and experiences on the Disney theme that's been chosen.  At the end, you are directed to your next "stop".
Planning a trip, and are looking for information on a specific topic?  Check out the main Magical Blogorail site – it's an excellent way to find a huge and informative array of past Disney topics which have been featured.   Just head to the Magical Blogorail Loops by Topic page, for an easy way to locate what you're interested in.
Magical Blogorail Disney Coast-to-Coast Giveaway
Enter our fun "Disney Coast-to-Coast" giveaway below, featuring prizes from both Disney World and Disneyland.    There will be 2 randomly drawn and verified winners of this giveaway.  Each winner will will receive a Disneyland or Disney World themed Dooney and Bourke Wristlet, trading pin set, and resort toiletries.
Giveaway begins September 16th and runs through September 26th at 11:59pm US Eastern time. Open to US residents, ages 18+.