My Disney friend James, from MousePlanner.com, tried out Disney's Fort Wilderness Back Trail Adventure and offered to give us a full report.  Let's see what he has to say about this Disney experience!
Disney's Fort Wilderness Resort & Campground is not your standard Disney Resort. Located on over 750 acres of land, the site has almost 800 campsites and over 400 cabins available for rent. While it has all the amenities that you'd expect at a Disney Resort — such as great pools and restaurants — there are a lot of things that you might not expect to find. In addition to activities like horseback riding, canoeing, and archery, you'll find miles of woodland trails winding through the pine and cypress forest. The most unique way to explore those trails is riding on a Segway personal transporter, on the Wilderness Back Trail Adventure.
Disney's Fort Wilderness Back Trail Adventure
Disney's Wilderness Back Trail Adventure is a 2½-hour guided tour on a Segway X2.  No prior Segway experience is required.  The first half hour of the tour in devoted to teaching you how to ride one. (In fact, you can't get out of the training even if you are already an experienced Segway rider like me.)
The training is actually a fun part of the experience.  The two instructors/guides do a great job meeting the needs of both novice and expert riders and they have a great sense of humor.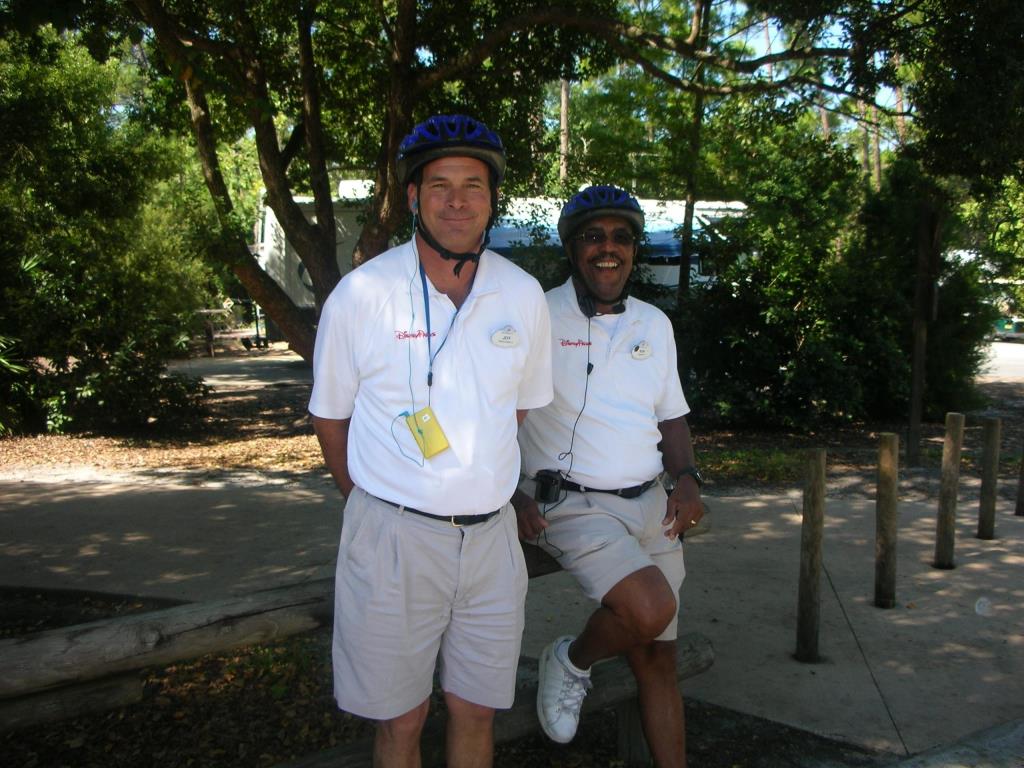 What is really amazing is how easy it is to learn to ride a Segway.  No one should worry that they won't be able to learn it.
It's actually more difficult to find the Bike Barn (where you check in for the tour) than it is to learn to ride.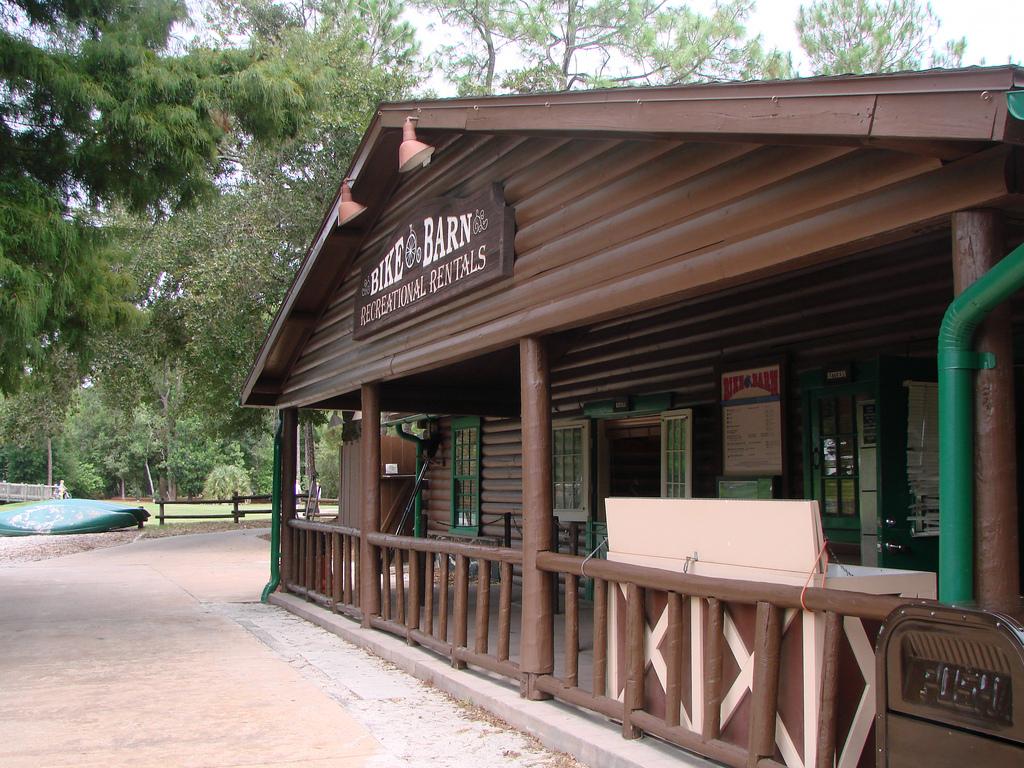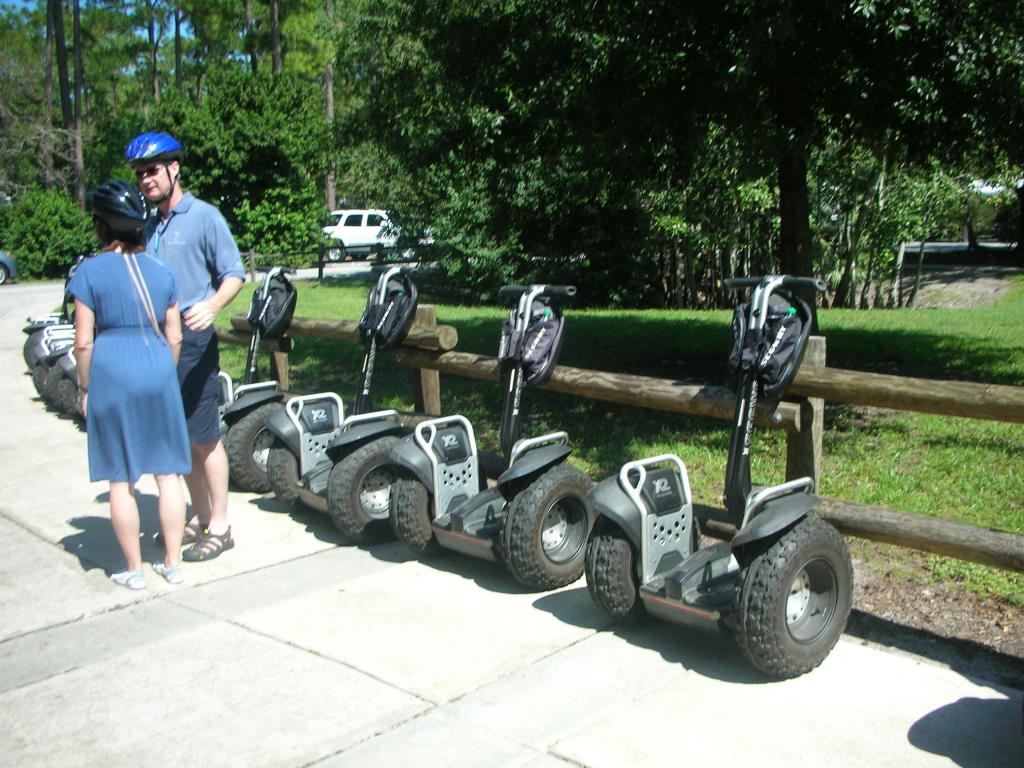 Once your training is complete, the real fun begins.  Your tour guides take you all over the property, on both paved and unpaved paths.  With a radio headset in your ear, you'll learn the fascinating history of the campground, as well as plenty of Disney anecdotes and trivia.  You'll also stop at quite a few locations along the way, such as…
The Tri-Circle-D Ranch that houses all of the horses used on Disney property.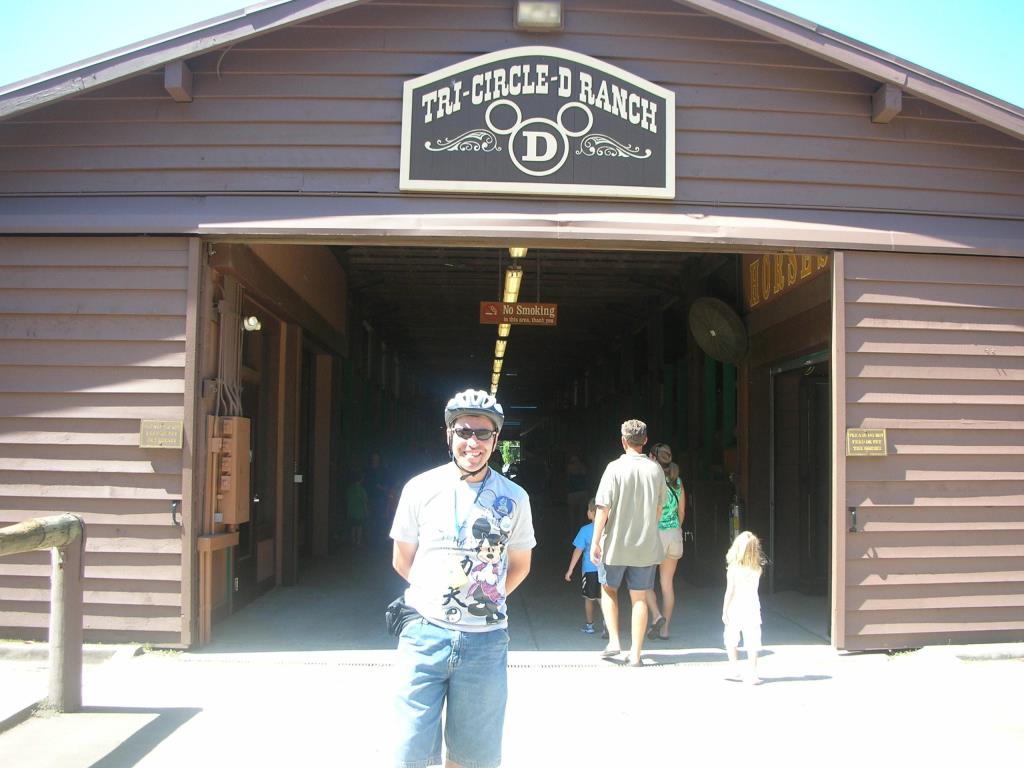 The beautiful shores of Bay Lake.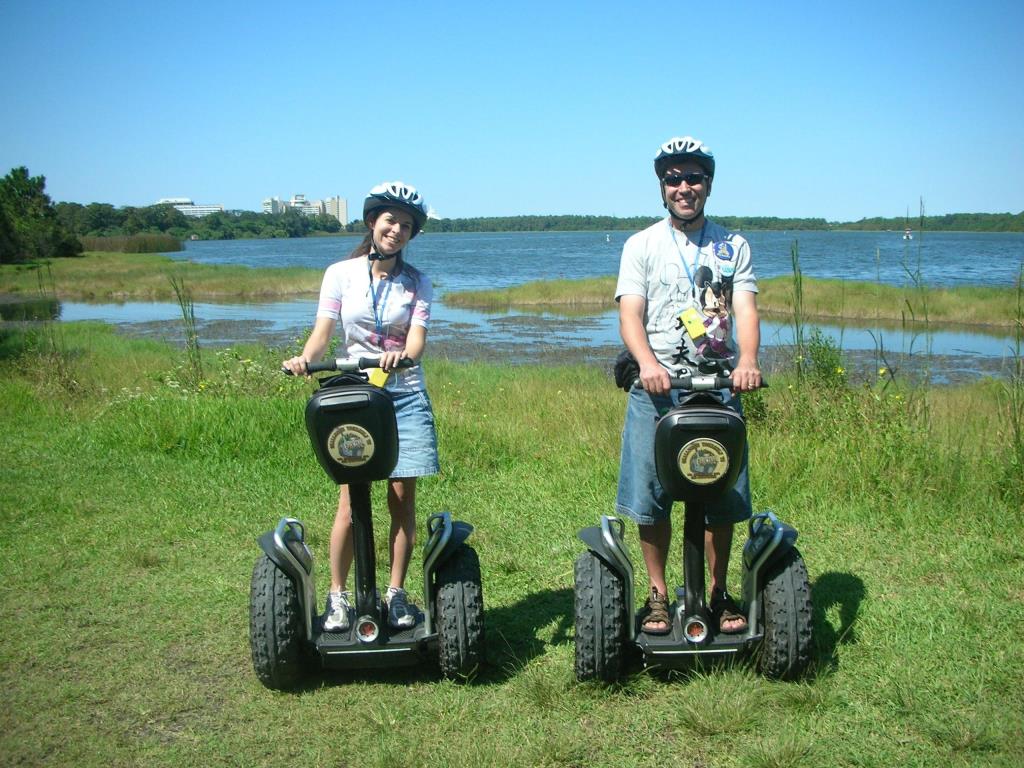 And Meadow Trading Post.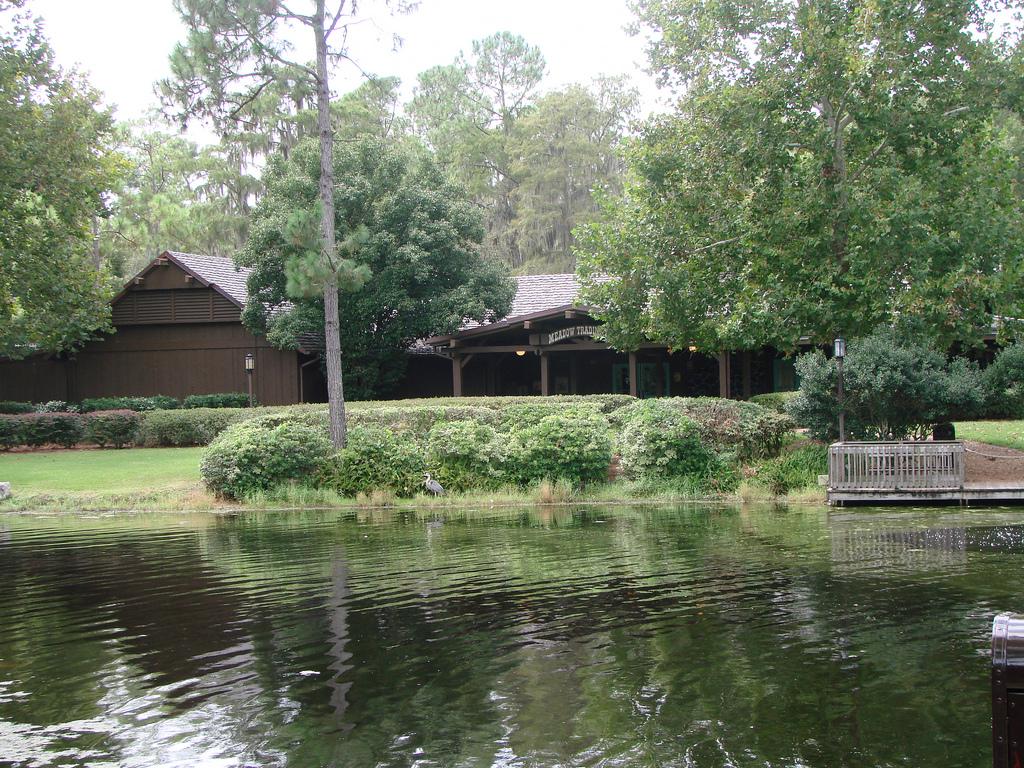 You'll probably even see some wildlife along the way. (I've got no pictures of the various animals I saw; I was riding the Segway at the time.)
Tips ~ Disney's Fort Wilderness Back Trail Adventure
Here are my Fort Wilderness Back Trail Adventure tips:
You need to allow plenty of time to travel to Fort Wilderness and within Fort Wilderness (which is so large it has its own internal bus transportation system). For example, from the Magic Kingdom entrance, you'll have to wait for the boat to Fort Wilderness, then take the boat ride (~15 minutes), and then take the internal bus transport to the Bike Barn (~20 minutes).  That's about 45 minutes if all goes well.
Bring a camera. There are a lot of photo opportunities. Just don't try to take a picture and ride the Segway at the same time.
Dress comfortably for the weather and wear comfortable shoes, since you'll be on your feet (albeit on the Segway) for long periods of time. Don't forget sunscreen!
Two other things to note:  You must be 16 years old with a photo ID to take this tour.  Segway riders must weigh between 100 to 250 lbs and be in good general health.
The Wilderness Back Trail Adventure costs $90 + $5.85 tax, and there is a 15% discount for Disney Annual Passholders, AAA members, and Disney Vacation Club members.
In my opinion, the experience is worth the price.  I've been on other Segway tours before, and this one is my favorite by far!  It is a unique tour of a beautiful area, and the time spent riding a Segway, both on and off the beaten path, combined with the informative tour guides will leave you with great memories that won't soon be forgotten.
$25 Disney Gift Card Giveaway
To thank you for stopping by and reading today, James is sponsoring a $25 Disney Gift Card Giveaway!  For those not familiar, this gift card can be used just like cash for practically all things Disney nationwide at Disney Theme Parks and Resort Hotels, on Disney Cruise Line®, at Disney Store, DisneyStore.com, at DisneyMusicStore.com and beyond.
Open to US residents, 18+.  Enter using the form below.
 *o*     *o*     *o*
About the Author:  James Dolan is the founder of MousePlanning.com and an independent travel agent affiliated with Destinations to Explore, an Authorized Disney Vacation Planner®.