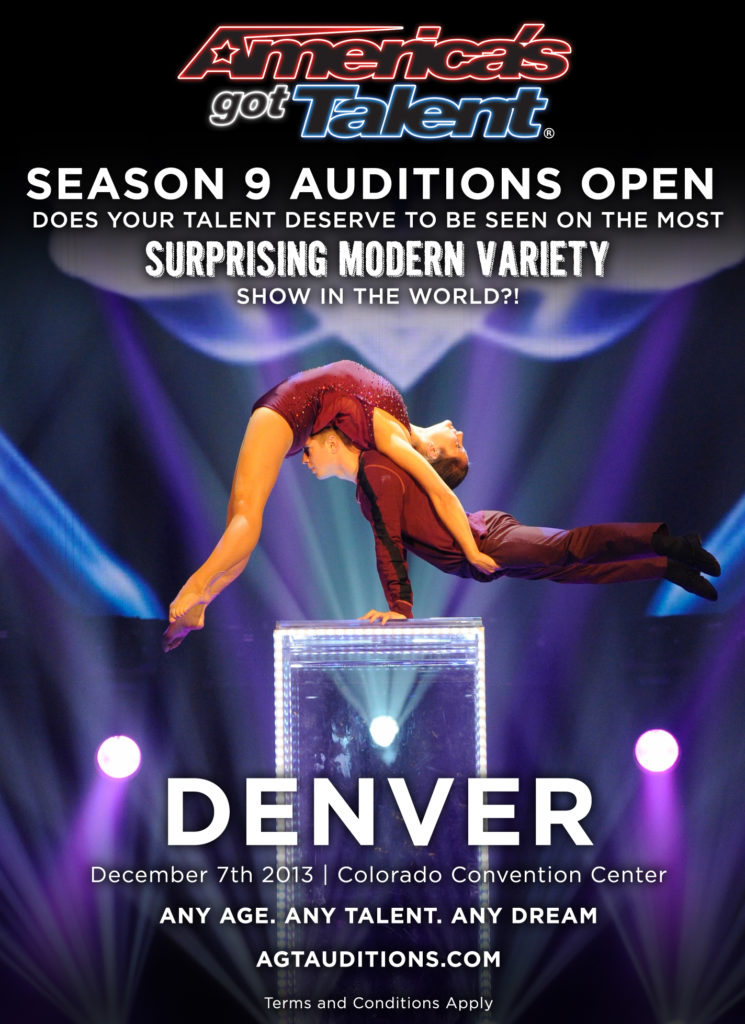 NBC's reality talent search show America's Got Talent is currently gearing up for Season 9, is now hosting auditions, and is heading to Colorado!  America's Got Talent is the only talent competition show open to any age and any talent.   A truly a modern variety show, they will be holding auditions in Denver soon.
Over the past seasons, America's Got Talent has developed a large social media presence, and their numbers only continue to grow.   Their platform offers to give artists of ANY kind a serious amount of exposure.
– YouTube Subscribers: 542k+
– Channel Views: 202 million+ views
So all of you talented Colorado moms out there… (or those with talented kids!), check out the details below, and be sure to head to the America's Got Talent Auditions in Denver!
America's Got Talent Auditions in Denver
America's Got Talent is hosting auditions nationwide as well as online.  They will be stopping in Denver, here are the details:
Denver – Dec 7th – Colorado Convention Center
Here is the link for pre-registration:    agtauditions.com
*o*     *o*    *o*