When I got married ten years ago, we received a set of American Tourister luggage as a wedding present.  So I'm already a fan, and on many occasions I've sang the praises and passed along my recommendations of this particular brand of luggage.  With that confidence in quality under my belt, I was happy to meet a new, most welcome addition to our travel lovin' family:  the American Tourister Colora!
I really love this bag.  Let me tell you why…
American Tourister Colora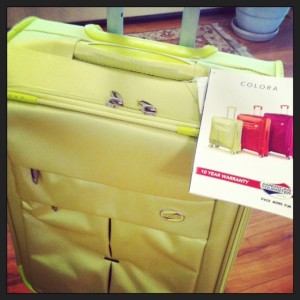 What a fantastic, well designed, and FUN line of luggage this is.   You pick up quickly on the playful vibe by following American Tourister's #PackMoreFun hashtag on social media, but your first clue about Colora line is the gorgeous, distinctive colors these bags are available in:  Lime green, Orange, and Raspberry.
Mine's lime green.  He's stunning, and lovely.  (And I call him Mike Wazoski…  :)  )
But he's oh, so much more than just a pretty, stand-out-wherever-he-goes kinda bag.   Colora comes in three sizes; the size I'm featuring here is their carry on size, the Colora 20″ Spinner (dimensions: 20.0″ x 14.5″ x 8.5″).
When you first examine an American Tourister Colora, you will instantly notice the durable, high quality construction and well thought out design features. And how can you go wrong with a 10 year Warranty? 
The Spinner offers two sturdy, comfortable handles for quick grabbing:  one on the top, and one on the side of the case.  Check out that protective coating along the typical rub-point edges.
There are also two exterior, easy access pockets which are generously apportioned and run all the way to the bottom of the bag.  Awesome.  Plenty of space for your book, laptop, travel documents, any of those go-to items you'll need to be able to grab along the way during travel.
In the past, I'll admit I've had occasional carry on bag envy at the airport.  Have you ever seen those people standing in line, who casually nudge their wheelie case and it glides in any direction?  Thanks to four multi-directional spinner wheels allowing 360 degree effortless motion, that's what you'll experience with the American Tourister Colora bag.  It's fantastic!
Now let's talk about the surprisingly roomy and well laid out interior.  You've got your standard mesh zipper compartment on the back side of the lid.  But there's two other goodies… a smaller mesh zipper compartment along the side depth; and a clear, sealed, removable toiletries bag.  Genius, I say!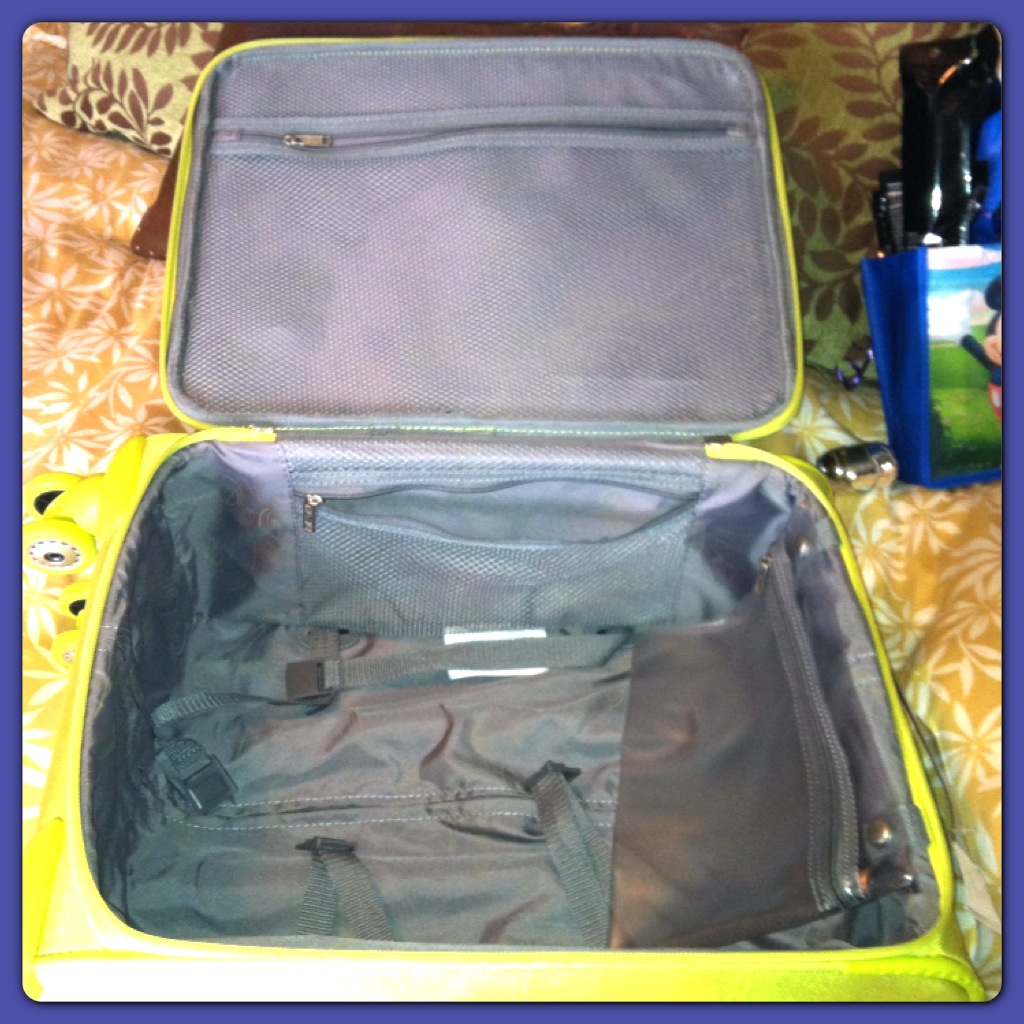 There are also two, fairly standard straps for you to cinch down your contents – helping both compact and keep them in place.  But let's talk a little more about that toiletry bag.  It's a really nice weight, not flimsy at all, and you can unsnap and remove it.   Again, this is so well thought out.  It leaves you options such as separating your liquids when you go through security, or just keeping those liquids you pack from leaking onto your clothes.  I really love this feature.
Now let's see it packed.  I am leaving soon on a family Disney World vacation, and have been stashing what I'd like to take as carry on.   On an interesting side note, American Tourister has been named the Official Luggage of Disney World and Disneyland!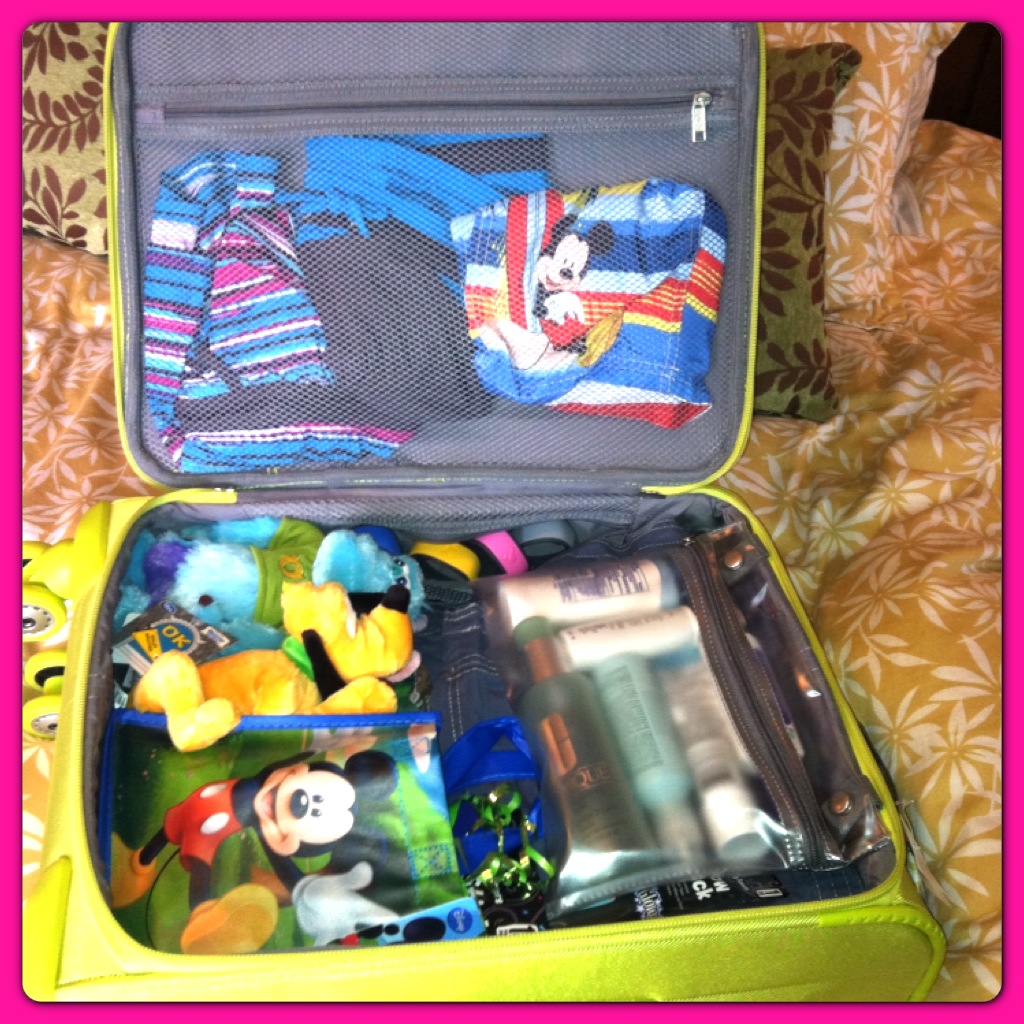 With my kids Disney trip surprise goodie bags all ready to grab and place on our Disney resort beds after check-in, to the swim suits we may need right away, before Magical Express arrives with the rest of our luggage… the Colora will be a crucial addition to make sure we #PackMoreFun into our Disney trip!
I… SPY… MAGIC BANDS!!  Wooo hoooo!!  Sorry.  I'm really excited about this trip.  And my Colora bag!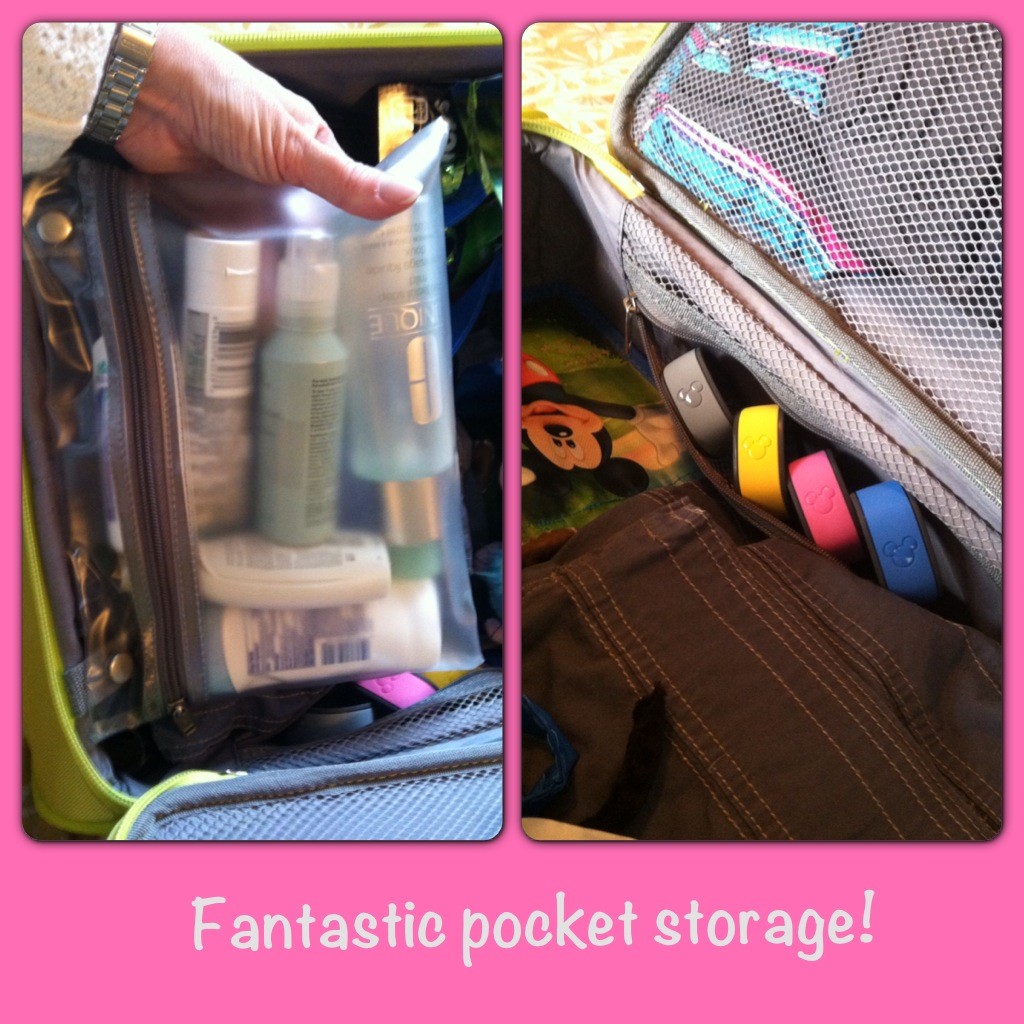 I think you'll be pleasantly surprised by the prices, and their impressive quality and design make American Tourister Colora well worth considering.
#PackMoreFun With American Tourister ~ Official Luggage of Disney World & Disneyland
So there you have it folks.  If you feel you've been using drab, boring luggage – it's time you just said "No!", and took a look at Colora.   :)  With American Tourister bags always on sale, why don't you check them out today, so you can start to #PackMoreFun…?!    They are currently offering free shipping on orders over $99.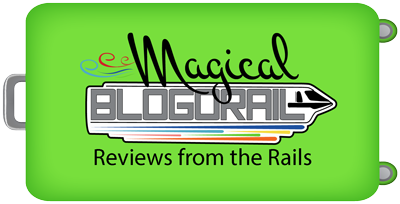 *o*     *o*    *o*