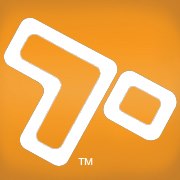 Travelon is a company offering numerous essential travel gear items, from bags and accessories to locks, eye masks, and travel-sized toiletry containers.  They've done their research, making many clever travel solutions available to you in one site.   But one product line where they truly stand out is their Anti-Theft bag series, including the Urban Tour bag. Being on the road, and away from home, you want peace of mind in feeling your valuables are secure.  I love the features this Anti-Theft series have incorporated, and think they are a fantastic idea to use while traveling, or even just during your urban commute.
Travelon Anti-Theft Urban Tour Bag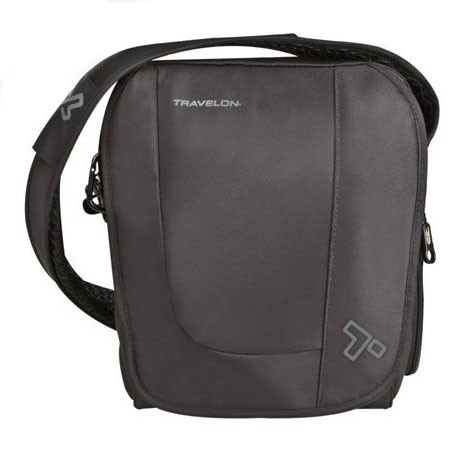 The Travelon Anti-Theft Urban Tour Bag only comes in black, but it's useful and hip style will quickly win you over. To give you an idea of its size, it can hold your iPad in it's protective, thick internal felt-like sleeve – that footprint being a good descriptor of the general height and width of the bag itself.  This sleeve is really nice, I can slide my nook (while in it's case) easily in and out. It is intended to be worn cross body, as an obvious safety feature.   With slash-proof straps, and slash proof mesh body panels – no one can snatch and grab this from you.
You can lock the zippers together so that the main compartment is sealed nicely and inaccessible to theft.  A D-ring style device on the body strap allows you to unscrew the strap, and secure it to the chair you are sitting in. Is it just me, or do you hate having to dig for your keys, phone, or lip gloss?  Well, the Anti-Theft Urban Tour Bag handles this challenge nicely, offering multiple zippered organizer sections with pockets, card slots, and a removable LED light to take care of all your small items.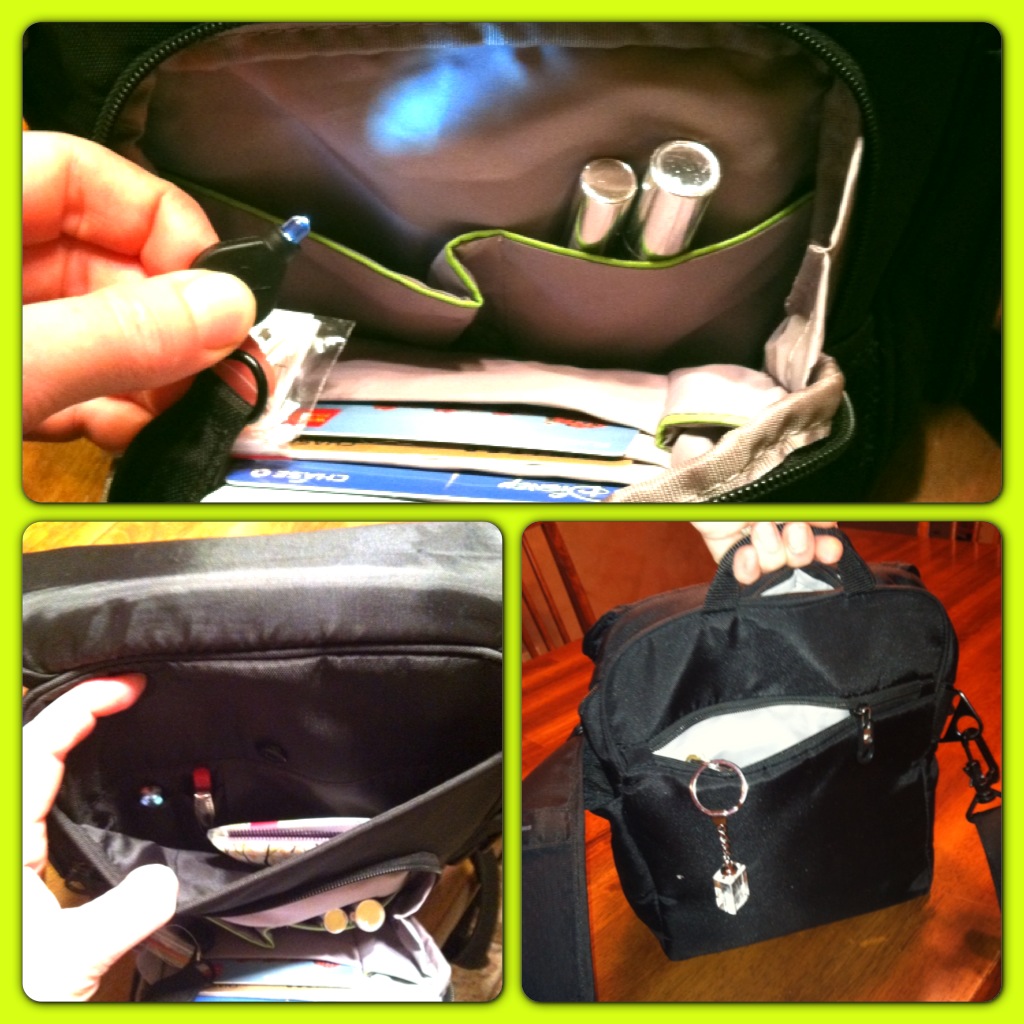 There is a small grab-handle on the top portion, available to quickly snatch and carry your Urban Tour Bag, which I find really handy.  As mentioned, the main strap is intended to be worn cross body and is designed for optimal comfort (and security) in that position.  So just be aware that it doesn't really work to hang off of your shoulder. Although I didn't have a way to simulate testing of the RFID blocking card slots, I've read positive user reviews that this works as advertised.  Yet another anti-theft safety precaution to add to your peace of mind. There are two types of people in this world:  Those who *always* tote a water bottle or drink with them absolutely everywhere they go, and those who don't.  (As a bit of side trivia, I'm in the former group.)   Well, Travelon has cleverly got you covered either way with their slick design of a zippered, mesh expansion pocket along the side.  Brilliant!  You don't want to use it, and don't want the extra bag bulk?  Then simply zip it closed, and you won't even know it's there.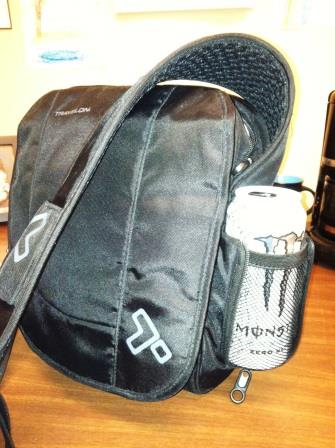 The shoulder strap is adjustable, and nicely padded for about 2/3… then it graduates to a thinner (again, this is still slash proof material, however) strip for the remaining 1/3 or so.  This is needed for the "adjustable" section. Note in the photo that I am 5'10" and wearing the Anti-Theft Urban Tour Bag to hit at around my hip height.  The padded portion ends just as it creeps around my shoulder (I've got about 3-4 inches to spare), so if you were a great deal taller, and adjusted the strap even longer… I'm not sure if the padding is going to still cover your shoulder area?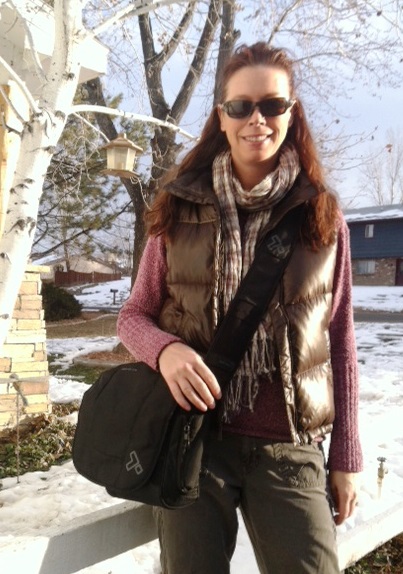 And if you're really REALLY hip, there's a nifty holding slot to carry your iPod in the front portion of the shoulder strap as well.  I'm typically in too chaotic of "mom mode" to worry about my personal preferences and desires, like actually listening to some grown-up music I'd enjoy, to have utilized this feature.  But it's there.  Just so you know.  Pretty cool.  They've thought of just about everything, I'd say. Overall, I think this is a fantastic travel bag option.  You can't go wrong with having those anti-theft safety measures in place.  I personally feel this is the perfect size, where you can bring all of your essentials, yet it's not overkill so you're weighed down as you go about your adventurous day. As a side note, if you are interested in Travelon's Anti-Theft features, but don't feel you need quite this much space – check out my previous review of the Anti-Theft Cross-Body React Bag.  Super cute (and great color!), same anti-theft design components, and excellent features – but much more compact. You can find Travelon products on their website, or check their Facebook page.
Travelon Anti-Theft Urban Tour Bag  ~ The Giveaway
Travelon has generously agreed to send one of my readers their very own Travelon Anti-Theft Urban Tour Bag!  Retail value $75. Open to US, over age 18.  Enter using the form below.  Entries will be validated. I received the bag described here at no cost, for the purposes of performing this review.  All opinions are my own.   a Rafflecopter giveaway