Any active, on-the-go family would likely agree it's a challenge to find convenient, yet healthy, snacks to have on hand.   In our household, we think Clif Kid products do a nice job at tackling this problem, offering yummy, energy fueled snacks that our kids love… which are also nutritious.  And now there's another tasty option added to the lineup:  Clif Kid Zfruit + Veggie Ropes.
Clif Kid Zfruit + Veggie Ropes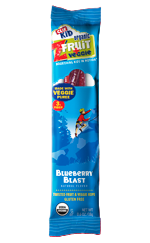 Fruit seems to work it's way into our diet fairly regularly, and given the option I do like to feed my kids fresh fruit.  Fresh fruit doesn't always travel well, however, like when it's shoved into the cramped confines of a school or hiking backpack.
And veggies are a whole other story.  I find it a constant challenge to try and include more of them into our diet.  So when you start talking about working some vegetables into the mix, in a kids snack… you have my attention!
Enter the new Clif Kid Zfruit + Veggie Ropes.  Described as "a tangy, twisted fruit and veggie rope", these little babies have things like carrot, red beet, and sweet potato puree stealthily mixed right in.  They are naturally fat free, and have no synthetic preservatives, and no artificial flavors.
They come in three awesome flavors:
Mango Mania (my personal favorite!)
Blueberry Blast
Cheery Cherry
The ropes are basically twists of dried fruit (& veggie!) puree, making it fun to peel off one strip at a time to eat.  My family loves them.  And I love not only the taste, but also the healthy ingredients, and the convenience.  I include them in my daughter's lunch, and find myself grabbing some quickly when we're rushing out the door to run errands.
Although we're also die hard fans of the Clif Kid Energy Z-Bars, it's great to have this new Clif Kid Zfruit + Veggie Ropes option, to add a little variety. We highly recommend them.  When our samples are gone, I will be purchasing more of them for my family.
Good job, and thank you Clif Kid for this great product!
T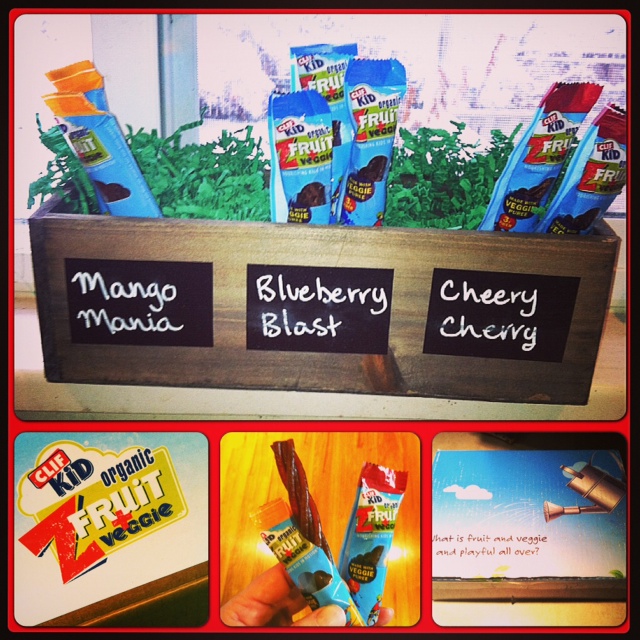 Clif Kid Zfruit + Veggie Ropes in a Reusable Planter ~ The Giveaway
Clif put together this adorable promotion packing for select families to try out their new Clif Kid Zfruit + Veggie Ropes… by placing a selection of them in an adorable, reusable planter!
After your delicious Clif "fruits and veggies" are gone… you can wipe off the chalkboard style front labels, and grow &label your own mini garden!  I'm very excited to use mine in my kitchen window, as a herb garden.  🙂
Clif has offered to send one of my winning readers this Clif Kid Zfruit + Veggie Ropes sample pack in this awesome reusable planter (5 of each flavor; total of 15 ropes),
Open to US, ages 18+.  Enter using the form below.  Entries will be verified.
*o*   *o*   *o*
I received a reusable planter with sample Clif Kid Zfruit + Veggie Ropes at no cost.  All opinions are my own.