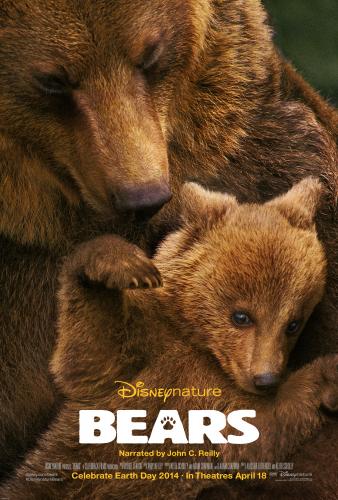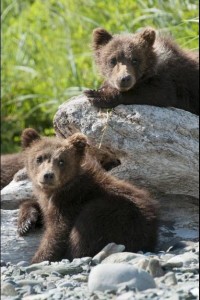 Living in a Rocky Mountain state, my love of bears is expressed in multiple ways.  Everything from that mix of hope and fear that I will spot one while hiking, to my penchant for using bear designs in my Colorado home's lodge decor.  So when I saw this year's new Disneynature film to be released in celebration of Earth Day was "Bears"… I was a very happy camper!
See BEARS Protect Our National Parks
You've perhaps seen the TV commercials where they say:  "See Bears Protect our national parks".  Well here's the scoop on what they are talking about, and how when you see the movie affects whether you can participate in this great campaign.
If you go to see the new movie Bears in theatres during opening week (April 18-24, 2014) – Disneynature, via the Disney Worldwide Conservation Fund, will make a contribution to the National Park Foundation, the official charity of America's national parks, to protect wildlife and wild places across America's national park system.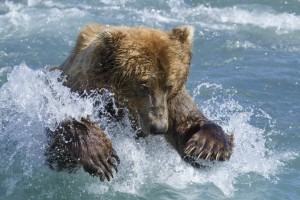 So there's your assignment for the upcoming week!  🙂
I was really happy to hear my 3rd grade daughter's class will be taking a field trip to see Bears in the local theatre.  We will also be going as a family, and we'll be going this first week it opens… every little donation to NPF surely helps.
How can something so massively, undeniably powerful also melt and completely capture your heart… filling you with the desire to interact closely with them?  Wow.  That's what bears do to me!  (Is this a throw back emotion, from my teddy bear days?  Perhaps.  But I think the connection is stronger than merely that warm fuzzy childhood connection.)
Here's a sneak peek at what looks to be a beautiful and fantastic film, Disneynature Bears.
Disneynature Bears – Movie Trailers
It takes my breath away just to watch the trailers. Are you, or your family, excited about seeing this movie?
*o*   *o*   *o*
All images © Disney.