Have you ever seen wild horses… living and running free?
Did you know such a thing still existed?
Here in the Wild West, you *can* still find wild horse herds.  Exciting, isn't it?! (Or is it just me… the girl who used to cry herself to sleep at night, in wont of her own horse?)
There are even a few dedicated sections of government owned land set aside as wild horse preserves, to protect these lovely creatures.  Located in Western Colorado, the Little Book Cliffs Wild Horse Refuge is one of three such ranges in the United States.
Little Book Cliffs Wild Horse Refuge
There are a few rules to accessing and enjoying the Little Book Cliffs Wild Horse Refuge area, but for the most part they let outdoor enthusiasts have at it.  You can camp, hike, and horseback ride through this preserve… enjoying the scenery while you pursue your Ultimate Quest:  viewing wild horses.
Horses were re-introduced (post Ice Age) to North America by the Spaniards in the 1500's.  Known as "mustanos", those who escaped to form the early wild herds were later called "mustangs".  Some of the Little Book Cliffs horses can trace their ancestry back to Indian ponies, but the majority are descendants from other horses who escaped from (or were turned loose by) local ranchers.
Either way, they run free free now.  It's a beautiful thing to behold, and always a thrill when we spot some.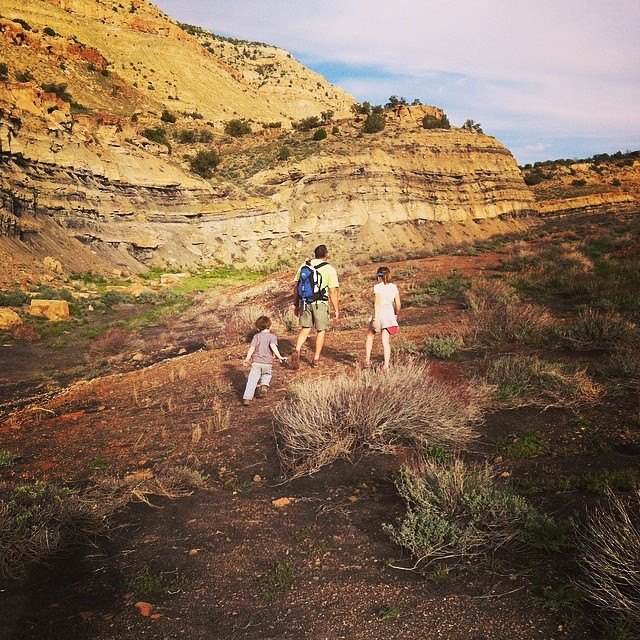 Chasing Wild Horses
It's high mountain desert terrain here, which some may find a bit dull.  But we've learned to appreciate it's unique brand of beauty, and have grown fond of the colorful rock formations, scrubby vegetation, and lizards 'a plenty.  We enjoy our hikes here.
While we pursue our primary, exciting goal of the day (chasing wild horses), it offers the opportunity to enjoy other outdoor fun along the way.
Finding special, heavy rocks to tote along.  For 2 minutes.  Then ask mom to carry it.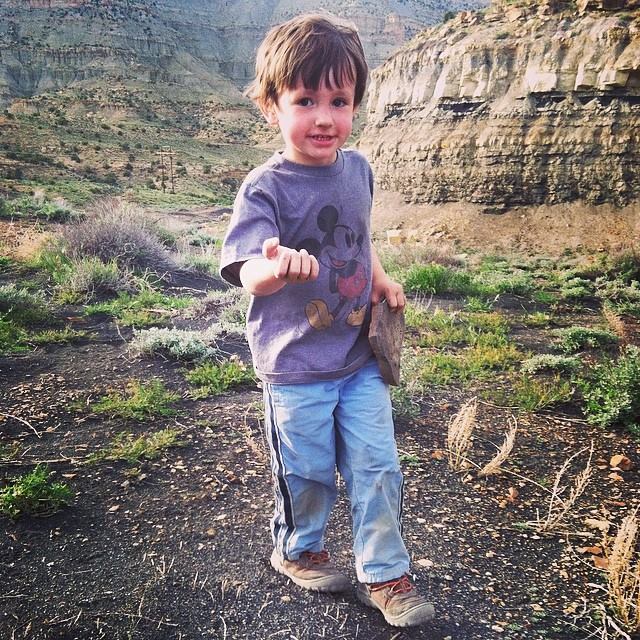 Climbing is always my kids favorite part.  Getting as dirty as possible, a side bonus.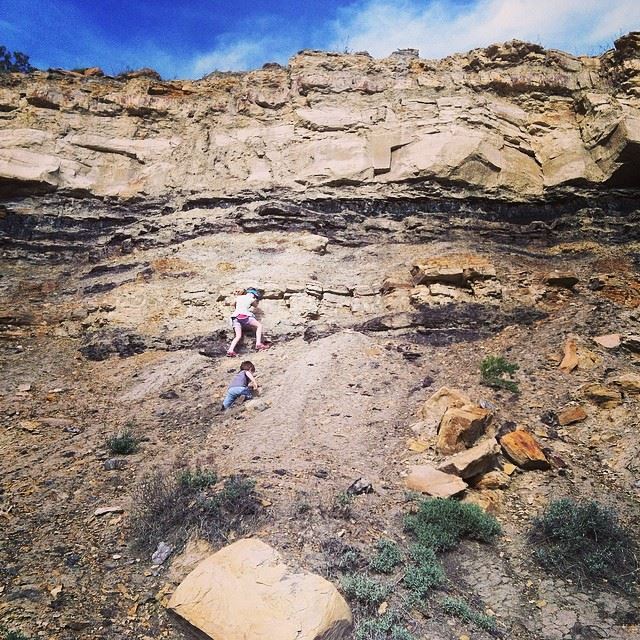 And now what you've all been waiting for.  In the past, we've been known to see up to 6 wild horses in this area, and even a baby foal or two.
On this particular day, we only spotted one wild horse.  But he was majestic, and oh so worth the search… behold the beautiful wild Mustang!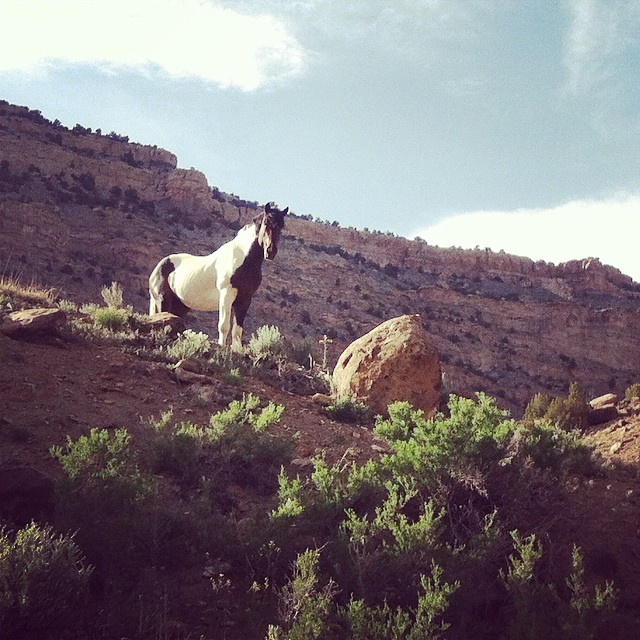 You can read more information about the Little Book Cliffs Wild Horse Refuge, including the area rules and where best to find the horses.
*o*     *o*    *o*
I wrote this post to join in on the weekly feature Instagram Travel Thursday #IGTravelThursday – an initiative started by Skimbaco Lifestyle online magazine to connect travel and Instagram enthusiasts across borders.  Come and join them… you'll find some fantastic travel bloggers to follow on Instagram!   You can follow me @co_mtnmom.