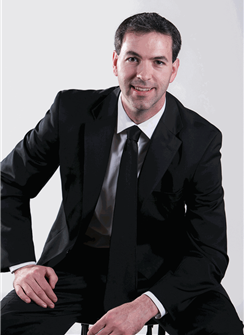 Former CIA Officer Jason Hanson has gathered his best safety and survival tips, and is offering to teach them to you and your loved ones.  The founder of Spy Escape, Jason will be hosting a live seminar featuring his safety and survival training in Denver, Colorado.
Being safe in today's world continues to be an ever growing concern.  Threats range from everyday crime and violence, to trying to avoid identify theft, to keeping your family safe while traveling.  Because of this fact, this training really caught my interest and attention.
Jason Hanson has received extremely valuable CIA training in his past, has culled the best and most relevant tactics for families to be aware of, and is offering to train you in a relaxed and fun environment – no intimidating, military style.
As seen on both Shark Tank and the Rachel Ray Show, Jason Hanson is using his Spy Escape and Evasion seminar to reveal safety and survival secrets that 99% of Americans will never know.  These secrets include critical and useful techniques, such as:
Become a human lie detector and know when you are being deceived
Prepare your home or business to avoid break-in with inexpensive solutions
Know if you are being followed and evade surveillance
Escape duct tape, zip ties, rope, and even handcuffs in under 30 seconds or less
Quickly pick a door or pad lock
Follow a simple 3-step process to disappear without a trace
Implement easy to use, but secretly held self-defense techniques​
The Spy Escape and Evasion live course is action-packed and full of practical information.  You will learn skills that you and your family can use to help you to AVOID emergency situations, and also learn what to do when an emergency does occur.
The course is designed for men, women and children over age 9, so you can even attend with your family (family discount available).
If you are curious about what to expect, check out the website for testimonials from those who have taken the course.  Feedback is very positive, here's a quick look:
"…the scenarios Jason presents are directly relatable to the average person.  What I learned may very well save my life one day."
"This class was exactly what I expected, exactly what was advertised, and exactly what we wanted and needed.  It was a good value for our dollar."
"…I highly recommend taking this course for your own safety, and the safety of your loved ones."
"I left feeling empowered, which is something I have not felt for some time."
"I learned many extremely valuable Life Skills that I have already passed on to my wife and daughter. Jason helped me to realize how many simple things you can do to protect yourself and your loved ones"
Spy Escape & Evasion Training in Denver, CO ~ 50% Off DISCOUNT CODE

Denver is currently 1 of 9 select cities hosting a 2014 live Spy Escape and Evasion training event.  Classes will be conducted in Denver, Colorado, on June 20-21, 2014.  The 4 hour training course will be offered at the following times and location:
Cherry Creek Holiday Inn
Denver, Colorado
June 20, 2014 6 PM- 10 PM,
June 21st, 2014  9 AM – 1 PM, and
June 21st, 2014  2 PM – 6 PM
 Again, this training is designed for entire families – men, women, and children (age 9+) are welcome.  There is limited space, family and corporate discounts are available.  Register online here.
And for my readers only:  A 50% off Discount Code is being offered!  Use promo code MNTMOM.
For more information:
Spy Escape &  Evasion Seminar flyer
1-844-SPYESCAPE (1-844-779-3722)
Email:  info@spyescape.us
Facebook:  https://www.facebook.com/spyescapeandevasion
Twitter:  @spyescapelive
Blog:  www.spyescapeandevasion.co
*o*     *o*     *o*
This is a sponsored post, in conjunction with one of this blog's partners.