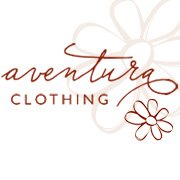 Here in Western Colorado, where if you like mild weather but still enjoy the variety of seasons changing, you just can't complain this time of year.  It's absolutely beautiful outside, and we're still having sunny 80 degree days.  But enough already.  Because I'm ready for my favorite, most gorgeous season of the year … and I'm dying to wear my new Fall Aventura Clothing!
As an Aventura Ambassador, I've received a few pieces from their Fall/Winter line that have me quite excited for those temperatures to drop just a touch.  This season they're offering some great items to spruce up your wardrobe, and promise to get you excited about wearing sweaters and tights.  One of my favorite fabrics this season is their amazing thick, soft, stretch corduroy.  Just chose the style that suits you best, from the Whitney Skirt (shown below), Morgan Cords, or Morgan Jacket.
I took a stab at Polyvore for the first time, and here's my pick of "The Perfect Colorado Aventura Outfit" for Fall!  I already have some of these items, and plan to order a couple more of the pieces to be able to mix and match this great combination.
That Owen Vest has a pretty sheen to it, and  is surprisingly lightweight.  Designed so you can actually wear it as part of your outfit… and keep it on, without overheating.  What a great concept!
Infinity scarves are all the rage this year, and the Lachlan Infinity Scarf (made in Italy) is downright luscious. Pair it with the matching Lachlan hat, and you can pull out any of the gorgeous blue or green hues to accentuate multiple outfits this Fall and Winter.
Aventura's Fall in Love With Fall Giveaway
If you aren't as excited as me about the upcoming cooler weather, then maybe Aventura's "Fall in Love With Fall" Giveaway can help you along!  They've paired with some other fantastic companies and put together this lovely prize package.    You can enter HERE; contest runs through September 29, 2014.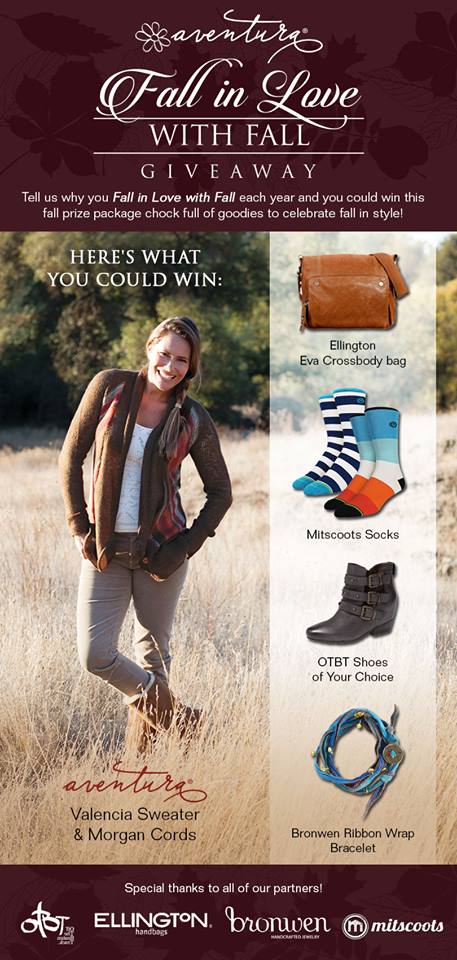 Aventura Clothing – Coupon Code
Interested in trying out some Aventura Clothing, at a fantastic discount?  I have five Ambassador Coupon Code cards to distribute to the first 5 readers who leave comments below!  Good for 60% off your Aventura order, up to $250.
*o*    *o*    *o*
I am a Brand Ambassador for Aventura Clothing, and receive some product for free.  All opinions are my own.