Eat a bar.
Feed a child.
Severe acute malnutrition leads to 2.6 million deaths per year – that's one child every 12 seconds.   To try and help fight this sad crisis, This Bar Saves Lives is stepping up with an "eat a bar, save a life" strategy, that you can easily be a part of.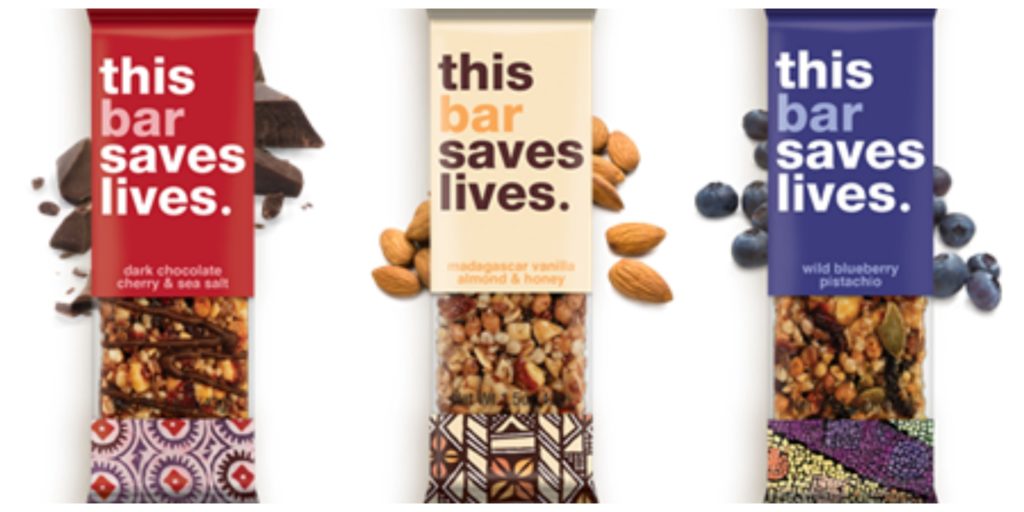 This Bar Saves Lives was recently launched in Sprouts across the country. This healthy snack comes as a choice of 3 delicious, non-GMO snack bars packed with superfoods.
Sprouts has brought them to stores to increase awareness of their buy-one, give-one movement.  For each bar you purchase, one life-saving packet of Plumpy'Nut®—a nutrient-rich paste—is donated to a malnourished child across the world.
I haven't tried these yet (just learned about them myself), but I look forward to purchasing them at Sprouts for my own family.  We are outdoorsy and on the go a lot, and eat plenty of energy bars because they are typically such easy and healthy nutrition.  I think this is a great concept, and would personally love to help support "This Bar Saves Lives" in their endeavor!
Here's a short video about the program.  Please watch for them in Sprouts, and grab a few!
*o*     *o*     *o*
I will be receiving a gift from Sprouts for helping to spread the word about "This Bar Saves Lives". All opinions are my own.