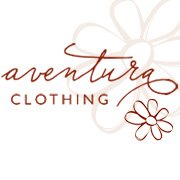 This Fall Aventura Clothing has a fantastic line-up including soft and stretchy corduroys, luscious infinity scarves, their signature unique henleys, and a great assortment of jackets and vests.
My favorite colors from this collection center around blues and Aventura's "beaujolais", a rich rosy wine hue.  By adding just a few key pieces, you could mix and match with your existing clothing this winter and feel like you've got a whole new wardrobe!
Check out this fantastic jacket, the Ciera Jacket.  As an Aventura Ambassador, I received one in "federal blue" to try.  And it's one of my absolute favorite things for Fall.  Extremely soft, yet has a tailored and classy look.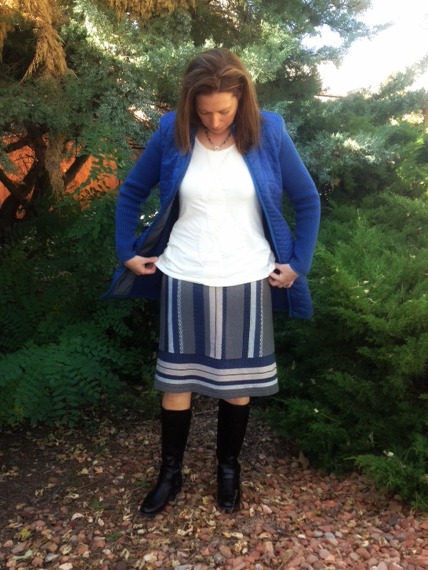 Wait, I wasn't ready.  (My 9 year old has been instructed to "just keep shooting…")  Here.
Beautiful!   I adore the quilted pattern (which is repeated on the back), and the contrasting texture combination of modal sweater material for the sides and sleeves.  It has two well placed pockets, feels elegant on, and is one of my favorite things to wear. I've never seen anything else quite like it!
When worn with the organic cotton, stretchy sweater-like Efron Skirt (also shown) you've got yourself an incredibly comfortable outfit.  Because I sit at a desk for 4 days in my week, I've gotten to the point where I can't tolerate wearing clothing that's not comfortable.  Yet I still need to look semi-professional.
Which is why Aventura has become such a perfect "fit" for me.
Although leaving you extremely comfortable, their clothing also has a very classy appearance.
Another thing they are notorious for is their attention to detail.  There is no so such thing as a "plain top" from Aventura.  Each includes design details that make their clothing stand out.  Like the beautiful detail on this Tia Top.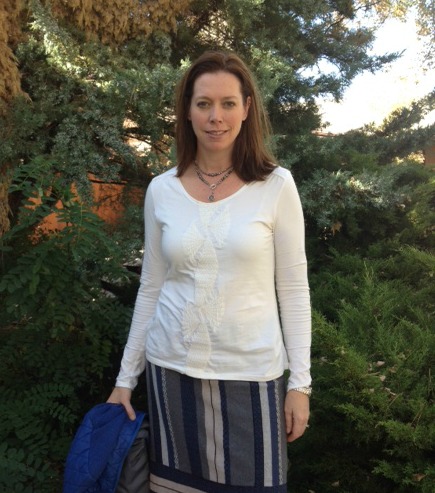 In addition to the gorgeous stitching design down the front, it's got a delicate gather on each shoulder, slight rouching on the sides, and a cute folded seam right down the center back.  It's soft, stretchy, and flattering, wrinkle-free, and makes a great staple piece in your wardrobe.
Another one of the many things I love about Aventura Clothing is their use of eco-friendly fabrics.  This is a win-win in my book, because the resulting Aventura pieces made from organic cotton, modal, recycled polyester, and rayon from bamboo are extra soft and cozy to wear.
Be sure to check out the Aventura Clothing site, and their great Fall line available now!  They've got some fantastic pieces you're sure to love this season.
*o*    *o*    *o*
As as Aventura Ambassador, I've received the clothing shown here at no cost.  All opinions are my own.