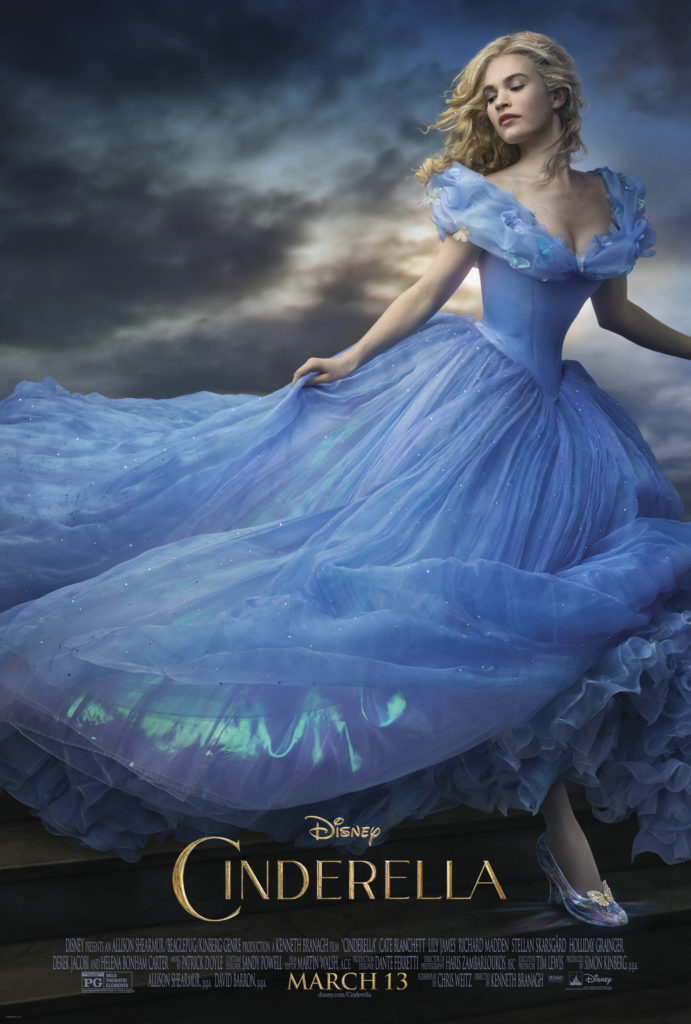 The images are flat out breathtaking, there are no scary scenes I will be nervous about taking my timid daughter to, and the trailer gives me GOOSEBUMPS!  "Hooray!" for Disney's new upcoming film Cinderella, slated to be released in theatres in March 13, 2015.
Actress Lilly James (the likable, hard-to-control "Lady Rose" from Downton Abbey) plays everyone's favorite princess, and promises to bring the role to life in this live-action feature inspired by the classic fairy tale.   "Cinderella" brings to life the timeless images from Disney's 1950 animated masterpiece as fully-realized characters in a visually-dazzling spectacle for a whole new generation.
Disney's Cinderella Trailer
Ahhh…. how we all know and love this story!  The trailer gives us a taste of just how luscious and enjoyable this film will be to watch.


This film will definitely be going on my family's "We're Seeing THAT in the Theatre" list!  Are you excited for the upcoming Cinderella?
*o*      *o*      *o*