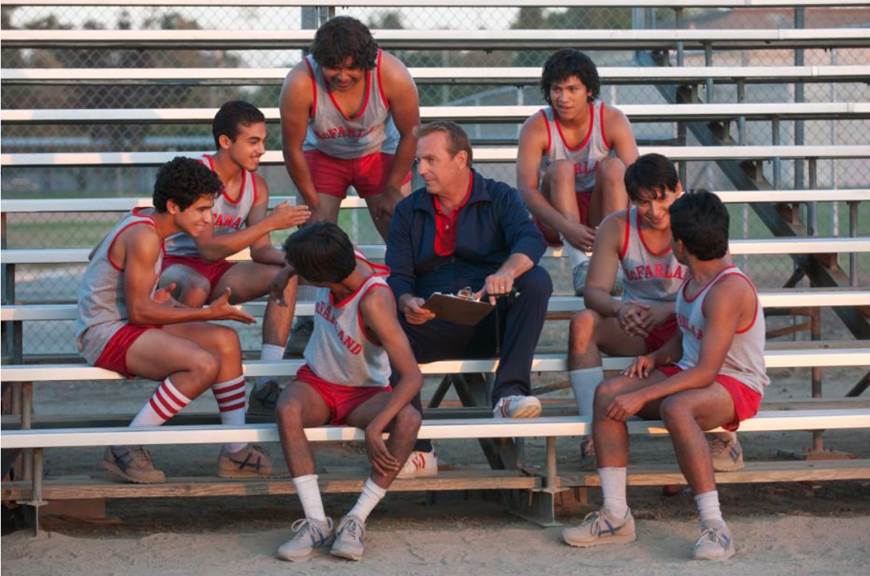 A great activity for the whole family, McFARLAND, USA is now playing in theatres everywhere.  This PG rated movie is inspired by a 1987 true story, in which an unlikely band of inexperienced, under-equipped, young Latino runners with exceptional determination rise to become cross-country state champions under the leadership of their coach, Jim White (played by Kevin Costner).
Family Film Disney's McFarland, USA ~ Synopsis & Trailer
Coach White and the McFarland students have a lot to learn about each other but when White starts to realize the boys' exceptional running ability, things begin to change. Soon something beyond their physical gifts becomes apparent—the power of family relationships, their unwavering commitment to one another and their incredible work ethic. With grit and determination, the unlikely band of runners eventually overcomes the odds to forge not only a championship cross-country team but an enduring legacy as well. Along the way, Coach White realizes that his family finally found a place to call home and both he and his team achieve their own kind of American dream.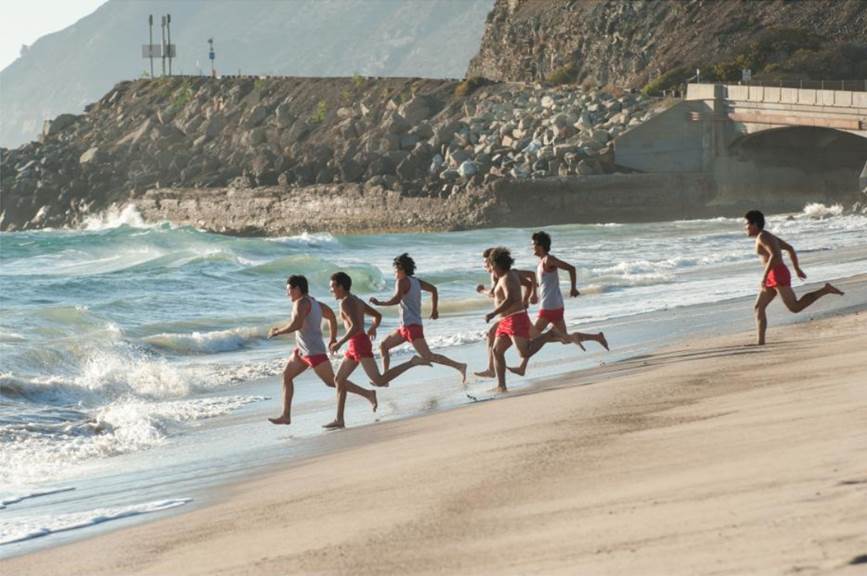 My coworker caught the opening of the new family film Disney's McFarland, USA, last weekend and said there were some definite tearful moments.  She and her husband both loved it.   I can't get enough of entertaining, wholesome, and inspiring true stories such as this one.  I'm definitely looking forward to seeing it!
Enjoy this sneak peek at McFarland, USA.  It's just one of many in the great Walt Disney Motion Picture 2015 lineup!
Disney's McFarland, USA ~ Fun Facts
Coach Jim White is retired now, but if you go to McFarland, chances are you will see him out there on his  bike, keeping up with the kids every evening with a lot of his original team running alongside as well.
Three out of the seven young actors on the team in the movie are from the McFarland area.
Ramiro Rodriguez had no intention of auditioning when he agreed to drive his cousin to the casting tryouts for "McFarland, USA." He landed the role of Danny Diaz after being pestered repeatedly by executive producer Mario Iscovich to audition.
Actor Rafael Martinez, who is by nature soft-spoken and polite, admits that he cut school in order to audition for the movie. Needless to say, having won a role, he has no regrets.
*o*     *o*    *o*