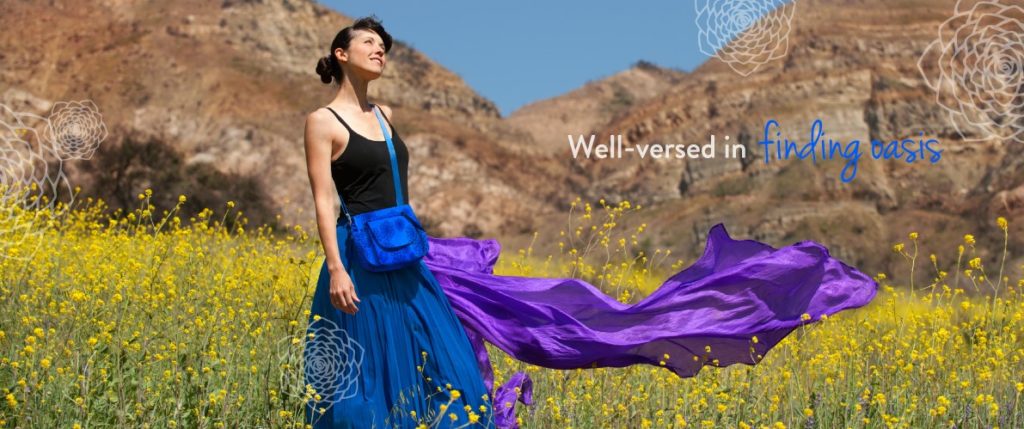 The Spring 2015 line from Haiku Bags is now available, with some great new designs being offered, and new fun colors!  If you aren't familiar with this brand, Haiku uses recycled material fabric to make cute bags with lots of convenient and well-designed features.  They find poetic inspiration for their designs from the beauty of natural landscapes, made to support your active life.
Haiku Bags are durable, and their signature style is a combination of using high-performing fabrics, well-placed straps and pockets, detailed embroidery, and bold, energetic color.  New for Spring 2015 is the Haiku Bags Stride, which I've been using for a few weeks now.  Here's a little about it's features, and why you'll love this great little bag.
Haiku Bags Stride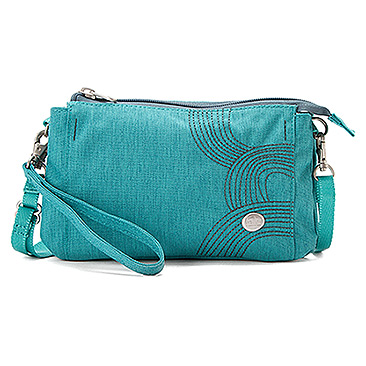 The Haiku Bags Stride is an exciting addition to the Haiku lineup.  For all those times when you need a wallet… but also a few more vital items along, too!  Although the Stride's got a sleek profile, it has a pleasantly surprising capacity.
The Stride has two main accordion-style compartments, that expand easily to accommodate the essentials and then some. Its interior slip pockets are perfect for a camera, pocket-size planner, your phone, and maybe that emergency energy bar.
I've found I can easily use the money and credit card slots as my wallet, plus fit my phone, lipstick, gum, hand sanitizer and other small items inside, even my car keys.  I use the zippered compartment on the outside for my change.
Although I typically use a medium sized purse, I'm surprised at how much I love using the Haiku Stride.  It really does have enough volume for all of my essentials.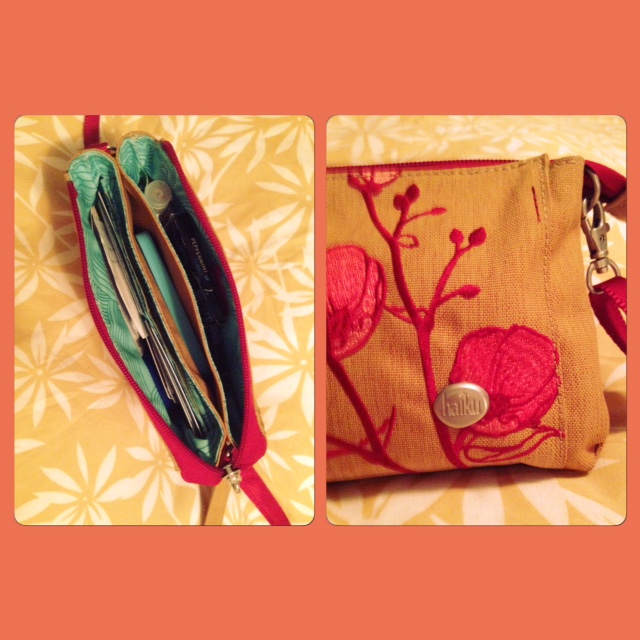 The Stride is perfect for both travel and work, when you find yourself needing both a purse and a larger tote or backpack.  This always leaves me with the dilemma of either both carrying my backpack PLUS my purse (not an option, if you are traveling with a carryon suitcase), or trying to shove my purse inside.  The Stride is absolutely perfect in this scenario.   It keeps all your core important things together in one organized, slim bag.  Just toss it in that backpack along with your larger items, and go!  Easy to find and grab when you need it.
Haiku got it just right with the dual carrying handles.  The Stride comes with a slim, adjustable crossbody strap, which is cute and dainty, yet more than adequate (width-to-weight wise).  It's easily removed if you don't wish to use it.  Plus a wrist strap which allows for an easy and convenient grab-and-go clutch option, but is also removable.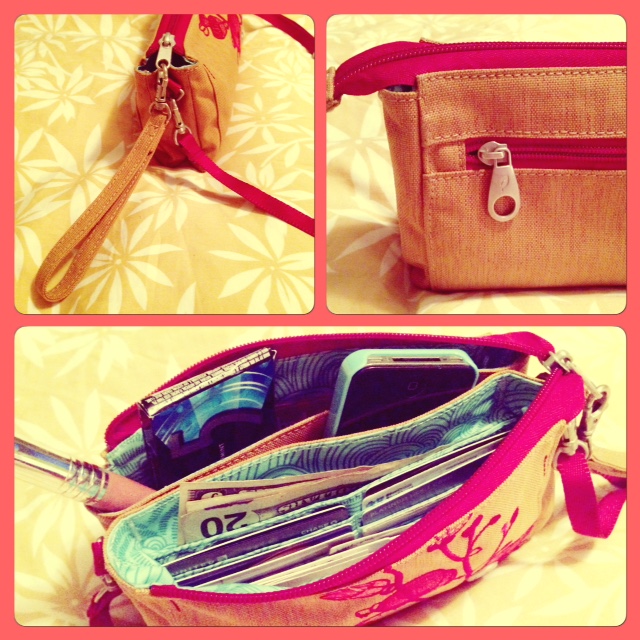 Another reason the Stride is such a great travel bag – the crossbody strap can also serve as an added security feature.  Simply use the shoulder strap and snap hook to secure the main zippered compartment.
…and the Stride's very own Haiku?
Your stride is unique
View the world at your own pace
Fast slow you decide
I absolutely adore the unique and stylish look my my little Haiku Stride!  These quality bags are built so well, of quality fabrics made with 100% CyclePET polyester fabric, made from recycled water bottles.  The Spring 2015 Haiku Stride sells for $52 and, is available in Black Plum, Canyon (shown in my photos here), or Mirage.
Haiku Stride Giveaway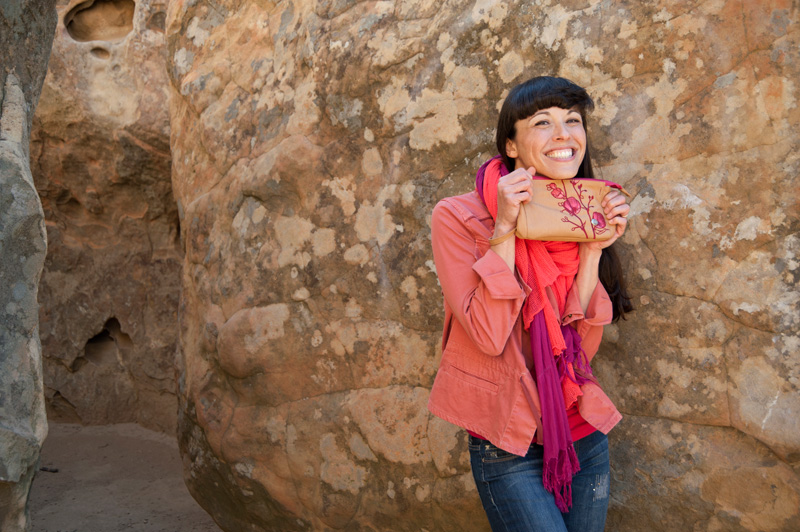 Haiku Bags has offered to send one of my winning readers a Haiku Stride, in their choice of color!
Open to US residents, ages 18+.  Void where prohibited.  Enter using form below.
*o*     *o*    *o*
I received the Haiku Stride at no cost, for the purposes of performing this gear review.  All opinions are my own.