This nerdy girl has worn glasses since the 4th grade.  My prescription is hefty, and although I wear contacts it's nice to have some updated glasses with a recent prescription available for when your eyes are tired.  Or you're lounging around the house on a Saturday morning.  Or perhaps you get a wild hair to look like a trendy Hipster.
Thank goodness, gone are the days of paying between $3-400 for a pair of prescription eyeglasses from my eye doctor.  If you haven't tried ordering eyeglasses online, you need to.  It's slick, easy, and pretty much fool proof.   And it will save you a ton of money!  Firmoo offers cute frames and low prices.
Firmoo.com – Online Optical Store
This is actually the second time I've worked with Firmoo on a blogger eyeglasses review, so I have two different pair from them.  Both of great quality, and I have no complaints.  We've been so impressed, that when my husband needed new glasses… we used Firmoo.com as customers, and ordered his from there as well.   They're awesome, look great on him, and he was very happy with the experience.
Here are the frames I picked.  Unfortunately, I can't give you the exact frame number, because I no longer see them on the website.  However, if you like them you'll have no trouble finding many other similar, cute choices.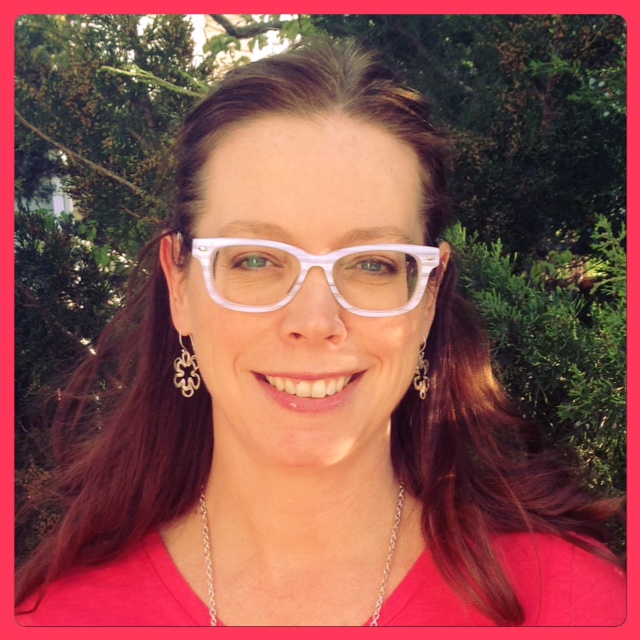 Ordering is easy.  The Firmoo website is robust and helpful, and can answer pretty much any questions that you have.  After ordering, your glasses will arrive in about 1-2 weeks.  They come with a very nice glasses case and cleaning cloth.
I haven't even needed to get mine adjusted locally for fit, they are pretty comfortable.  Although this pair has 1.57 lenses, and are a bit heavy with my prescription.  You're given multiple choices for lenses (varying costs), along with guidance on thickness based on your prescription strength.   Next time I'd chose the 1.6 lenses for more comfort and slightly better look.
Best Tips for Ordering Eyeglasses Online
I feel like practically a professional at this by now (this is my 4th online pair!).  Here are my best tips for ordering eyeglasses online:
Get a recent prescription from your eye doctor.  They are becoming more and more used to this, and can even do so over the phone.
Measure your PD.  I did this myself, with a mirror and a ruler – here's some PD Measuring Instructions.  Probably more accurate if you have someone else help you, but I don't feel like this is a huge deal… within 1-2 mm, and you'll be right as rain.  🙂
Upload a clear, close photo of your face.  You can use this to overlay the frames you are interested in, to "try them on".  Very helpful to see how the color and shape work on you.
Measure your current glasses and/or sunglasses.  It's hard to judge the actual size of the frames you are considering.  Each frame description includes width, height, etc… compare this to your existing glasses.  Are you ready for some 2 x the size?!  Or do you want to find something similar?  I went ahead and went a little bigger than my last pair, and was happy… but I didn't want windshields.
Firmoo Coupon Code
I feel confident in recommending Firmoo.com, as I feel they produce an affordable and quality product.  If you are a new customer, you can receive a Firmoo Coupon Code good for 50% off your frames.

*o*     *o*     *o*
I received a pair of prescription eyeglasses form Firmoo.com, in exchange for writing this review.  All opinions are my own.