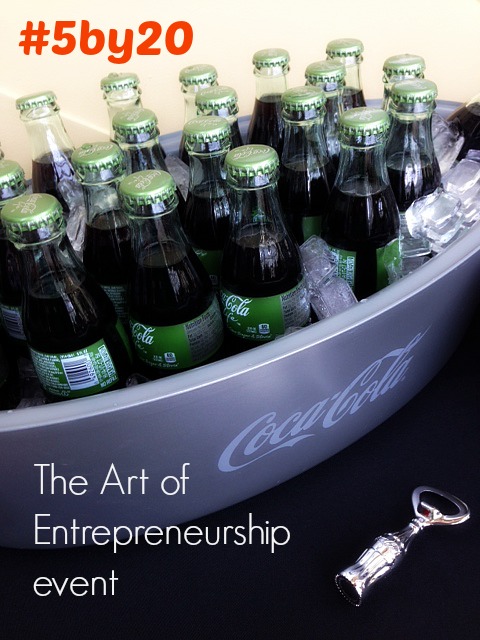 Recently I was invited by Coca-Cola to the their headquarters in Atlanta, Georgia, to attend The Art of Entrepreneurship Event.  In celebration of #5by20 artisan products now being made available for sale both online and at the World of Coke gift shop, bloggers were hosted for a fun one-day event to meet some of the inspiring women behind it all, and attend the "unveiling" of these beautiful, handcrafted items made from recycled materials.
These gorgeous items are now all available for sale at the Coca-Cola store online.  100% of the proceeds goes back to the artisan.
To give you a little background, Coca-Cola's #5by20 initiative is a plan to help 5 million women entrepreneurs by the year 2020.  This includes all kinds of assistance, from business training and guidance to financial help in getting started.  You can watch video clips and/or read some of the fascinating success stories of women who've had their life significantly improved by participating in this program.  Seeing how real women have been impacted by #5by20, such as 22 year old Sandy, living in impoverished Mexico, are exciting examples of true empowerment at work.
But now let me tell you a little about this fun event!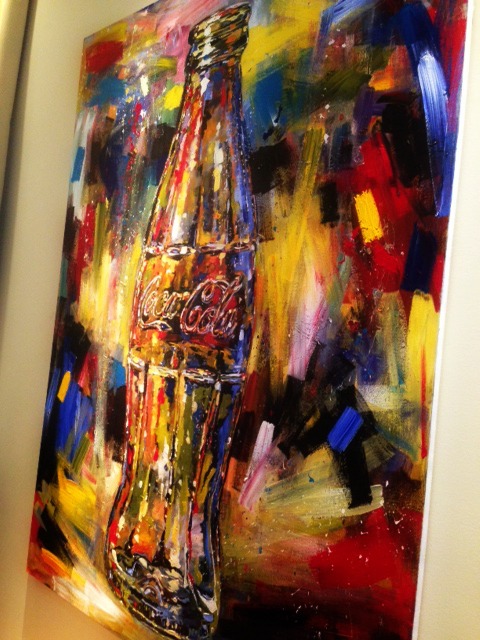 Coca-Cola's The Art of Entrepreneurship Event
For those of us bloggers not in the immediate Atlanta area, were were flown in by Coca-Cola prior to the event on June 23, 2015.  This kicked off with a noteworthy first for me:  I was met at the airport by a driver.  Woo hoo!  He humored this small-town Colorado girl with a photo.
We stayed right next door to the World of Coke, at the Hilton Garden Inn, so that we could walk over to the event.  Very nice, and loved the convenience factor.  Downtown Atlanta is quite lovely.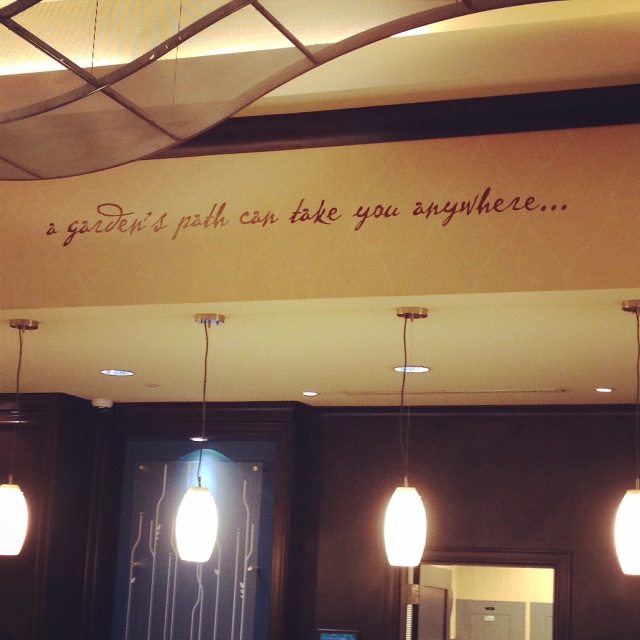 On the day of the event, our group of about 20 bloggers walked over to World of Coke, to a special conference room and reception area housed in the rear area.  If you've not been to World of Coke, it's a great attraction for the entire family, and a definite must-see when in Atlanta.   (Check out my post on what a visit to World of Coke includes.)
So we enter into this business-like "back door" at World of Coke, and find ourselves in a breezy, open area full of great natural light.  With open windows facing a downtown Atlanta view, it's a pretty and comfortable room with high cocktail tables set up for cluster visiting.  And drinking Coke, of course.
And because we're bloggers, we all proceeded to spend the next half hour staging any and all cool Coca-Cola items in our surroundings, taking selfies, and shooting a million photos.   One Coca-Cola person commented to me… "You guys are funny, this is exciting!  Bloggers are the only ones who do this when we bring them here."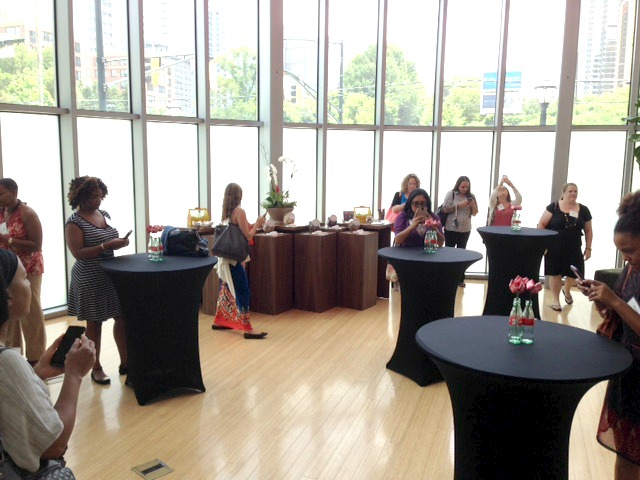 Next we headed into a conference room with a projector, to listen to the #5by20 artisans tell us a little about their stories and crafts.
Kicking things off was local artisan Kathleen Plate, of Smart Glass Jewelry.  This woman was smart, funny, interesting, incredibly artistic… and a true delight to listen to!
Kathleen was approached by Coca-Cola a few years ago, after they had seen her creative work with recycled glass.  She talked about how fantastic it has been working with such a huge corporation, on such a small and personal level.  Describing her business as a modern "Cottage Corporation", it's an encouraging model of what can be accomplished by just a single women with a creative idea.
She still works out of a small workshop in Atlanta, with 2 assistants.  In addition to jewelry, her work has included items such as dresses, glass curtains, and even a breathtaking chandelier, which was commissioned to be hung in New York City's Guggenheim Museum.
We also heard from the truly inspiring Judy Achar of the Mitz Foundation, on how she's dedicated her life to helping women in Mexico to build better lives for themselves and their families.  You can read about that from my earlier post:  Meet Judy – Helps Women Leave Garbage Heap for a Better Life.
The last woman slated to tell us about her experience as a #5by20 artisan was Sandy, but we had to settle for a video message.  Her story will give you goosebumps, you can read what I wrote about Sandy here:  This is What Empowerment Really Means.
After hearing about Mitz, and Sandy's work learning to weave handbags from recycled labels, there was a short hands-on workshop for us to try our hand at this craft.  Judy gave us a quick lesson, and walked us through creating our own bookmarker.  What a fun memento to take away from this experience.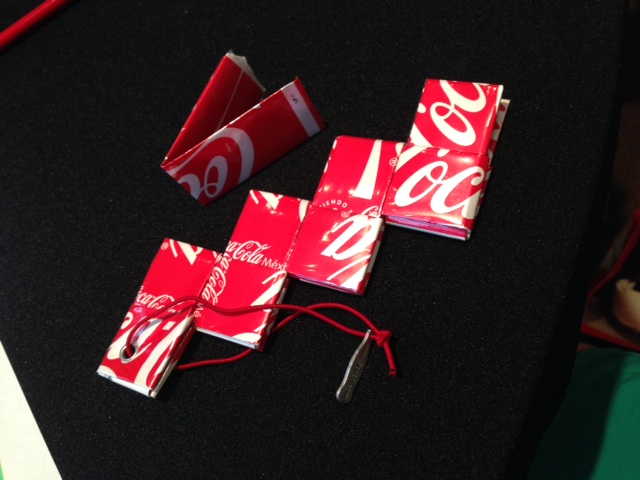 Last on our agenda for The Art of Entrepreneurship event was heading upstairs to the World of Coke gift shop for the unveiling of the #5by20 artisan items now for sale!
So many beautiful things…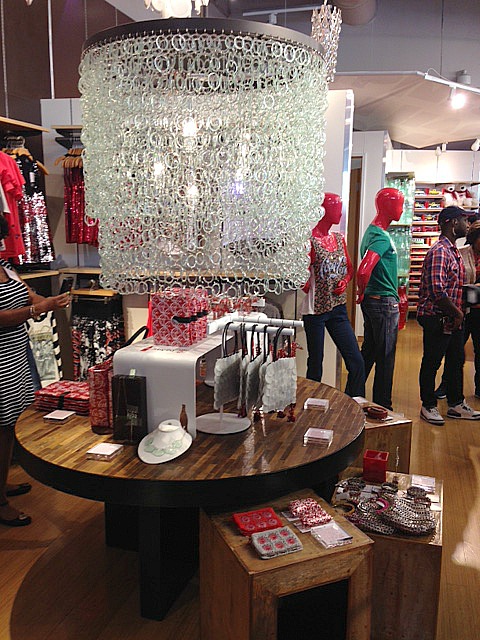 Again, you can purchase any of these #5by20 artisan items for yourself online at the Coca-Cola store.  I love that all the proceeds go right back to the women who  made them.
That night, after a whirlwind day we all headed to dinner together.  What a great opportunity to get to know some of the impressive bloggers and women of Coca-Cola!  We ate at Baraonda Ristorante.
And the whole crew.  I wish we had more time, there were some seriously fun gals in this bunch!
Not only was there scintillating conversation, there was also this.
Thank you again, Coca-Cola for hosting me for The Art of Entrepreneurship event, and for heading up such an important initiative via the #5by20 program.
And then I came home to this sight, at my local airport.  It doesn't get much better than that.  🙂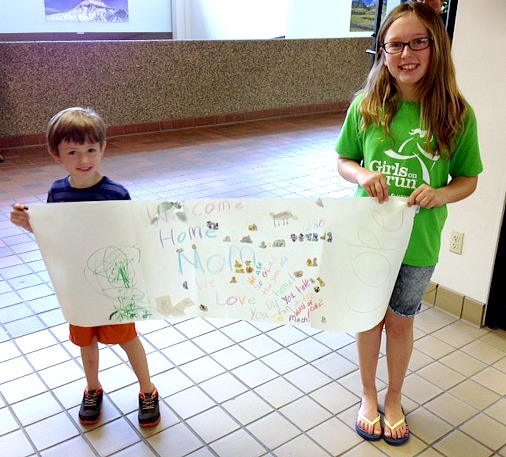 *o*     *o*     *o*
I was an invited guest for the#5by20 Art of Entrepreneurship event held at World of Coke in Atlanta, GA.  My travel and accommodations were provided by the company.  All opinions are my own.