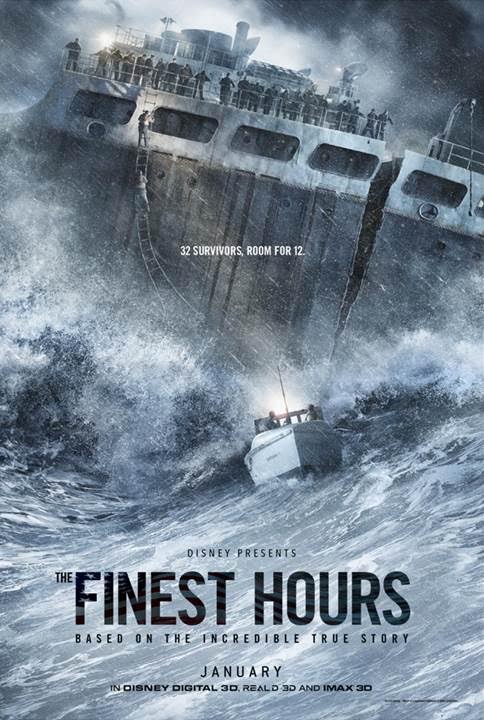 Disney Movie's upcoming film THE FINEST HOURS  is an extraordinary true story of the greatest small boat rescue in Coast Guard history.    The story takes place in 1952, during a massive nor'easter that struck New England, pummeling towns along the Eastern seaboard and wreaking havoc on the ships caught in its deadly path.
A heroic action-thriller, this film will transport audiences to the heart of the action, creating a fully-immersive cinematic experience on an epic scale.
Exciting stuff! I love movies like this… scary, ocean adventures.  🙂   Plus it stars Chris Pine and Casey Affleck.   So there you go.  Even more reason to go see this film.
THE FINEST HOURS Trailer
Try to check out THE FINEST HOURS trailer without getting goosebumps.  My money says you can't do it.  Watch for it in theatres on January 29, 2016!
Like THE FINEST HOURS on Facebook: https://www.facebook.com/thefinesthoursmovie
Follow Disney Pictures on Twitter: https://twitter.com/DisneyPictures
*o*    *o*    *o*