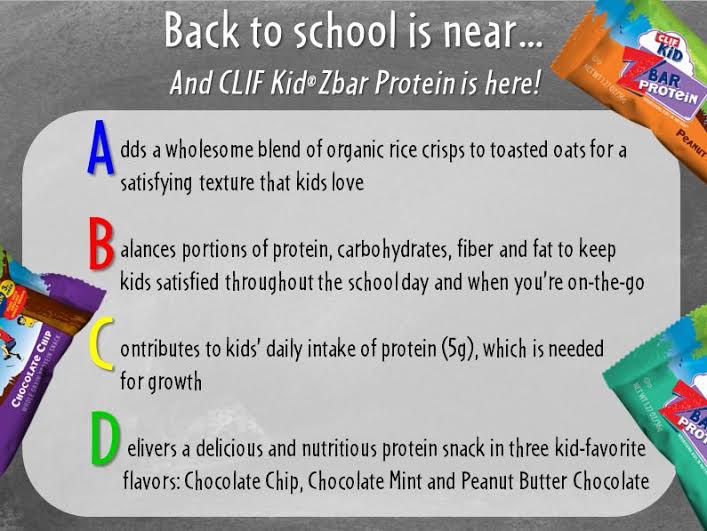 Here in Western Colorado, the kids have already headed back to school.  You read that right, the first week of August.  (Disgusting! Don't even get me started…that's a whole other topic. )  At the top of my "Hooo-boy, here we go" Mom Angst List is this:  Trying to pack healthy lunches, in a hurry, each morning for my daughter to take to school.
That's one of the reasons why I dearly love Clif Kid ZBars.  My kids devour them, they are quick and easy snacks to throw in a lunchbox, and the ZBar Protein bars contain even higher levels of protein to keep them fuller, longer.
And in a stroke of genius (you polled a bunch of kids, didn't you Clif??), all three flavors of ZBar Protein contain CHOCOLATE – Chocolate Chip, Chocolate Mint, and Peanut Butter Chocolate.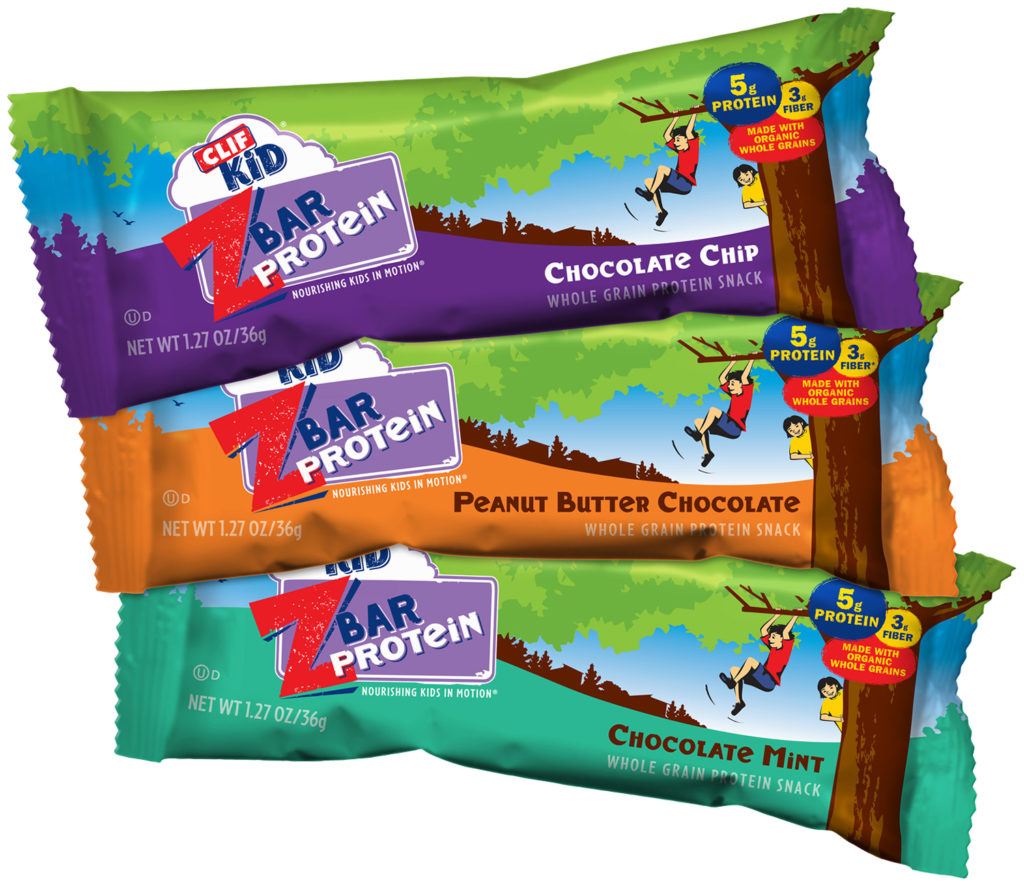 They think they're getting a treat.  Meanwhile, you're sneaking into their diet:
5g of Protein
3g Fiber
Organic Whole Grains
No high fructose corn syrup, synthetic preservatives or artificial flavors
Clif Kids ZBar Protein – Giveaway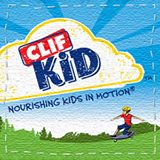 Good news!  Clif Kids will send one of my winning reader 3 boxes of ZBar Protein:
Chocolate Chip (5 bar box),
Chocolate Mint (5 bar box), and
Peanut Butter Chocolate  (5 bar box)
Open to US Residents, ages 18+.  Enter using the form below.  Void where prohibited.
*o*     *o*     *o*
My family and I occasionally receive free samples of Clif ZBar products.  We also purchase and consume them on our own!  All opinions are my own.