Nestled in a valley, conveniently located right along Colorado's I-70, is the high altitude mountain town of Vail. In the winter, people flock here from all over the world for the epic skiing. But summer in Vail has it's charms too, including numerous hiking trails which offer the opportunity to enjoy the breathtaking alpine beauty in a warm weather season (my personal preference over cold and snow!)
Vail has done an excellent job of offering hiking information for the area – including trail maps, hiking trail descriptions, and directions on how to find the trailheads.  You can even download a copy of the Vail Hiking Guide, which is what my family used on our recent hiking expedition in the area.
Easy Family Hike in Vail, Colorado
We had a late start, so selected a shorter trail.  I loved how easy it was to find (literally 2 minutes from the interstate exit), and it turned out to be a fun and easy family hike:  Trapper's Run.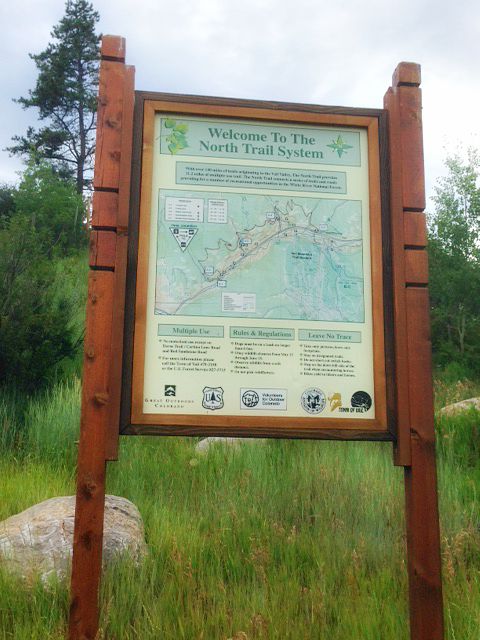 This spring and summer Colorado has experienced unusual, copious amounts of rain.  And I've never seen the wildflowers explode so gorgeously.   When you hike in Vail, even on the "base" level trails… you are at 8,000+ feet altitude.  You know what that means?  Wildflowers galore!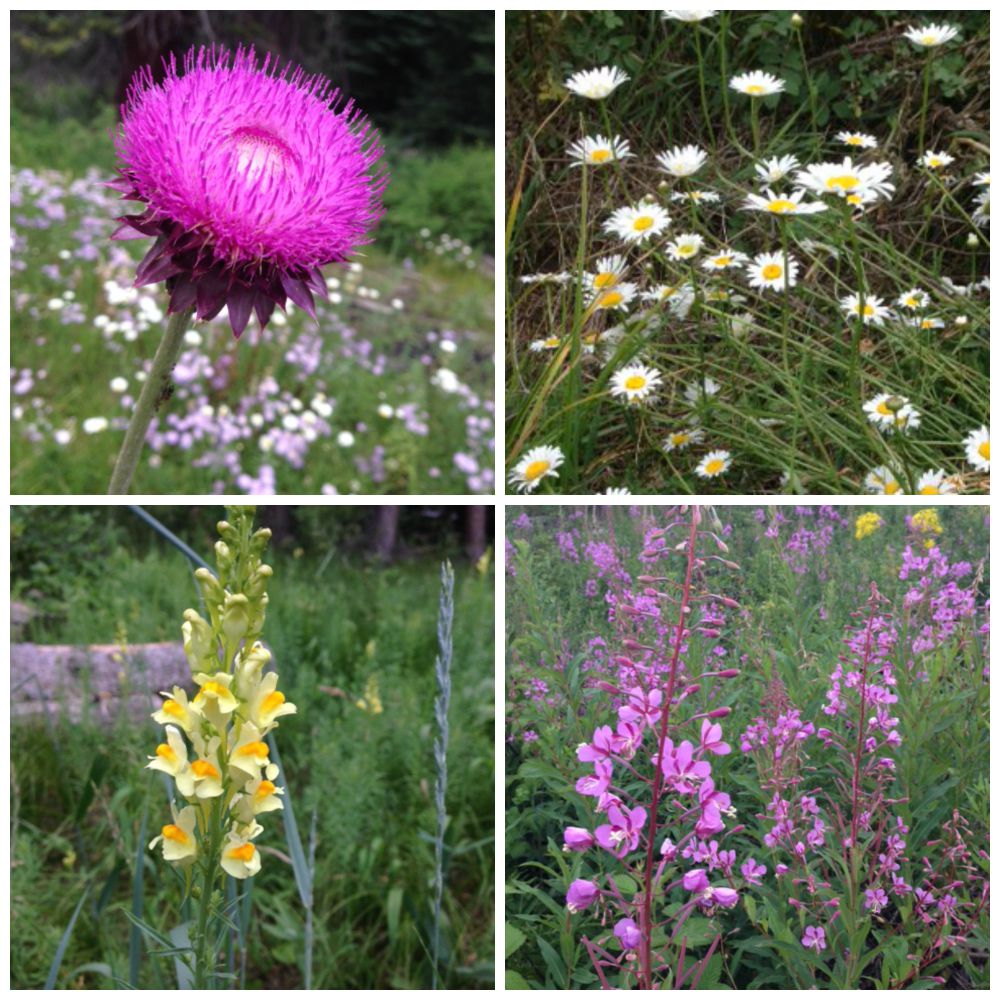 I've seen so many beautiful wild daisies when hiking this summer in Colorado.  But this field of wild daisies we found along the Trapper's Run trail took the prize.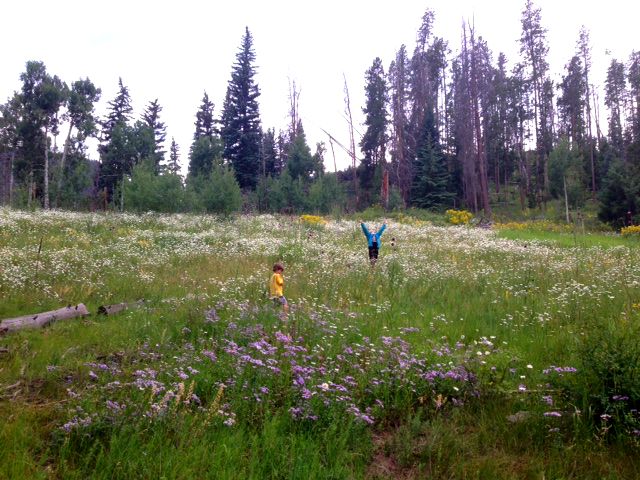 We didn't see any wildlife on this particular evening, but I have no doubt there are likely deer, elk, and perhaps even bear in the area.   One of my favorite, surprising finds along the Trapper's Run trail were lots of wild raspberry bushes that hadn't even been picked over.  Always a fun treat on a family hike!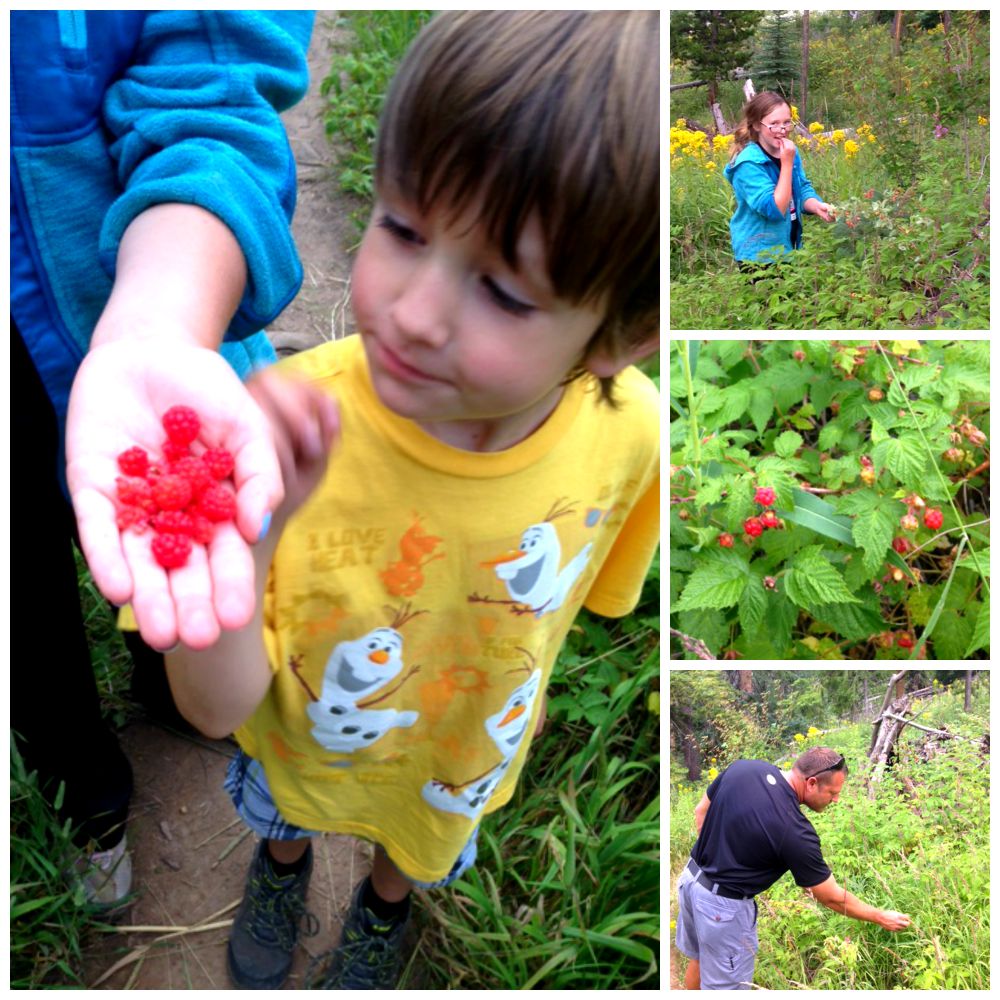 As you can see from the photos, this trail had light but very do-able elevation gain, and was forested by both pine and aspen trees along the way.  Although it was right on the edge of town, and the first portion climbs behind some condominium housing… the fact that it was so close to Vail and easily accessible made up for this.  You quickly find yourself in some beautiful, alpine scenery, and have an awesome view below and behind you of Vail valley and the legendary ski mountain (shown in opening photo).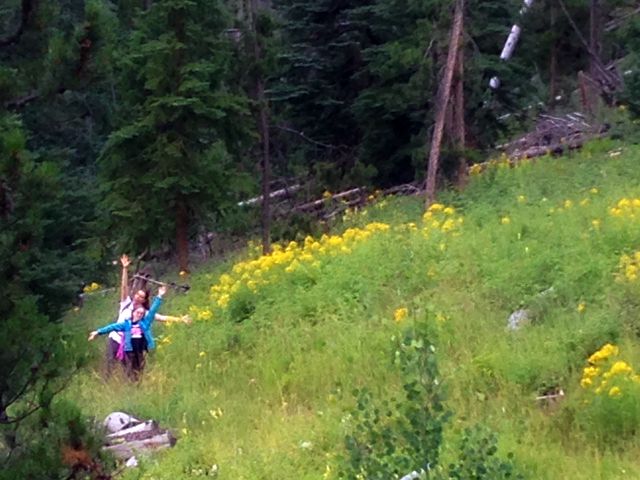 We highly recommend checking out this beautiful area of Colorado in the summertime!  There are some fantastic Vail resorts to choose from, which feature lower rates during this time of year due to it being "off season" from their primary tourist ski season.
Trapper's Run Trail Information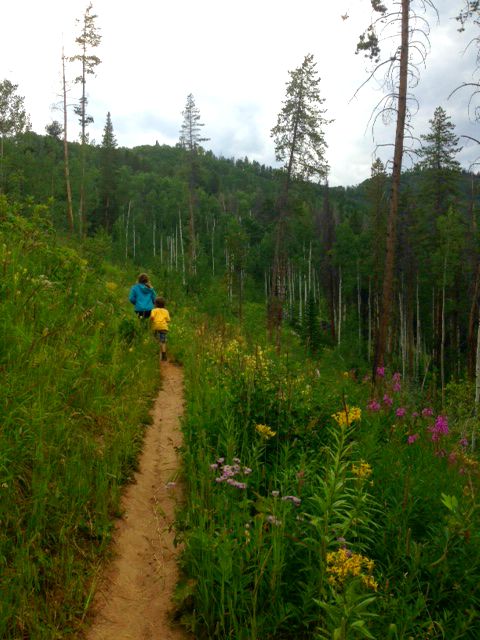 Here's some information on what to expect, and how to find this easy family hike in Vail (taken from their hiking guide).
Trail Name:
Trapper's Run
Trail Highlights:
The trail climbs gradually through pine and aspen. Along
the way there are some good views of Vail Mountain. The trail ends on Davos
Road, also known as Cortina Lane. Turning right on it will take you to the
Davos Singletrack. Turn left up the Singletrack to access the North Trail.
Access from Vail:
Travel west on I-70 to Exit 173 for West Vail. Proceed
west on the North Frontage Road for 1/4 mile. The trailhead is on the left at
the first turn in the road. Parking is available on the right just before the turn
in the road. Bus route/stop: West Vail Green/Red Bus – Chamonix.
*o*     *o*     *o*
This post was sponsored by RockResorts.