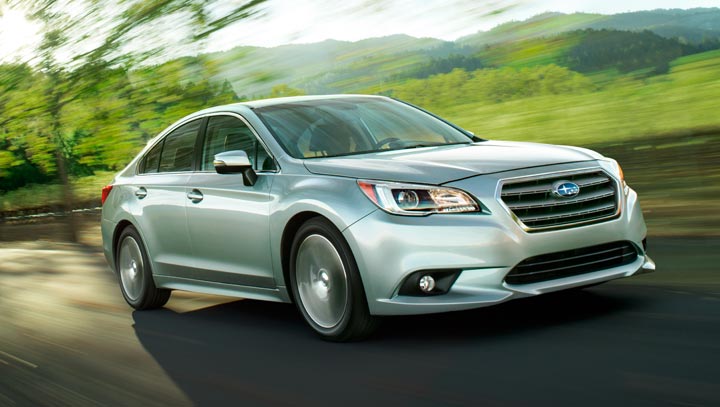 I recently received an exciting invitation to join the 2015 Subaru Legacy Blogger Program.   They were offering me and my family a loan of an all-new 2015 Subaru Legacy this August, plus a gas card and some fun Subaru swag.
Well, driving myself back and forth to work on my 5 minutes commute each day isn't really that exciting.   But alas, the Subaru program coordinator suggested in the email invitation that my family could take the Legacy on a weekend trip.  Now we're talking!
I already have a personal connection with Subaru, because I live in Colorado.  Ha!  Inside joke.  It seems like every 3rd car here in Western Colorado is either a Subaru Forester or Outback.  We are big fans of the all-wheel drive thing on our adventures!
But seriously, about ten years ago I purchased my first ever brand new vehicle… a 2004 Subaru Forester.  I still love it, it's been a perfect fit for me and my family's lifestyle.  It's getting a little worn around the edges though, and there's been some pretty amazing leaps in car technology in the past decade.  So we are really excited to check out a newer Subaru!
We'll be driving the 2015 Subaru Legacy on our road trip to Denver next week.  This will give us some "crossing the Rocky Mountain passes at 10,800 feet elevation" test time (checking out the fuel efficiency), as well as some "tooling around in city traffic to test out the safety features" (such as EyeSight Driver Assistance, Blind Spot Detection, and Lane Change Assist) time.
I'll let you know how our trial goes!
*o*     *o*     *o*
I am a participant in the Subaru Legacy Blogger Program, and will be receiving a vehicle loan, gas card, and promotion items at no cost.  All opinions are my own.