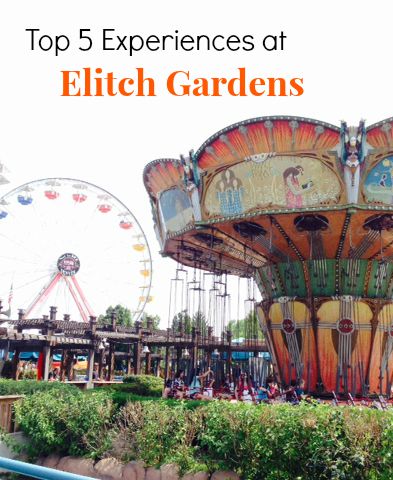 America's only downtown amusement park, Elitch Gardens is located in the heart of Denver, Colorado.  For one admission price, you'll gain entrance to both this historical amusement park full of fun rides, and also an entire water park.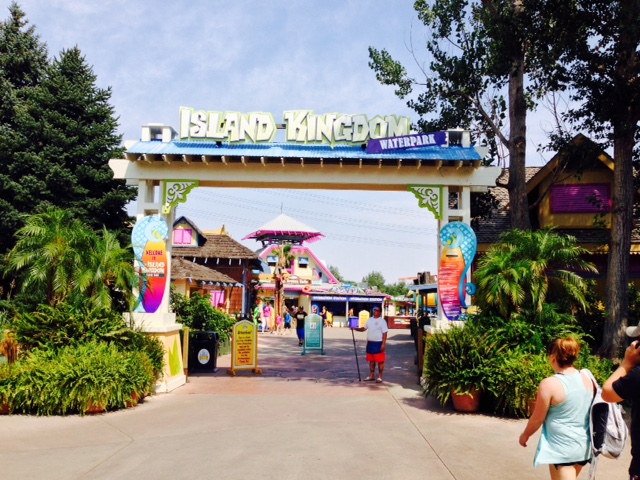 My family recently enjoyed our very first visit to Elitch Gardens!  We stuck to the rides on the theme park side on this particular day, but would love to go back some time and also check out the water park.  Here were some of our favorite moments!
Top 5 Experiences at Elitch Gardens
#5 ~ Kids Roller Coaster Blazin' Buckaroo
My 4 year old son is by far the wildest rider in our family.  The boy is fearless. Unfortunately for him… he's just not quite tall enough to go on the biggest and most thrilling rides yet.  [Mom sighs in relief.]
So the biggest highlight for him at Elitch's was Blazin' Buckaroo, the family roller coaster.   Actually, we all liked it and rode it several times!  Every time we got off, he'd say, "Now I want to go on the BIG roller coaster!"  That will have to wait until next year, I think.  We were just glad to have this option for him.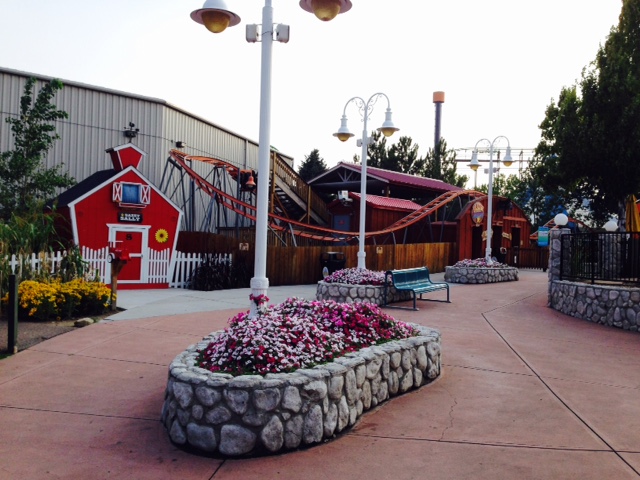 #4 ~ My Husband's Face after Tower of Doom
This ride was waaaay too scary for me.  A straight journey up 200 feet into the air, followed by a 60 mph free fall.  Umm, no thanks.
But we did run into some family friends also visiting the park that day, so my husband had a couple of brave souls to join him on the Tower of Doom.  Their reaction at the end of the ride was priceless.  "WHOOOOOO!!!  THAT GETS YOUR BLOOD PUMPING!"  Their 9 year old companion just giggled, and giggled, and giggled… it was awesome, even just to watch.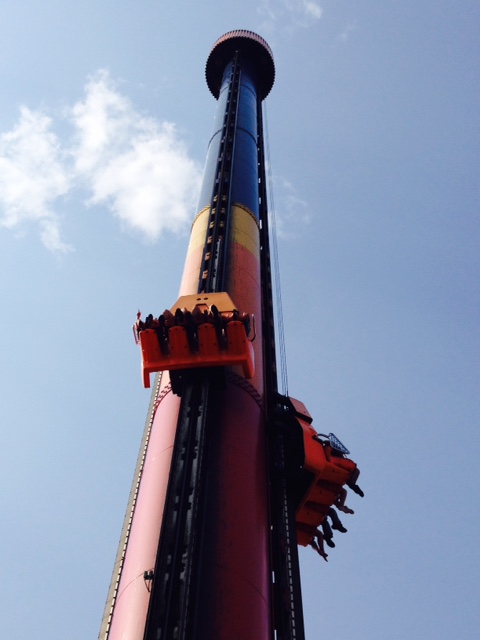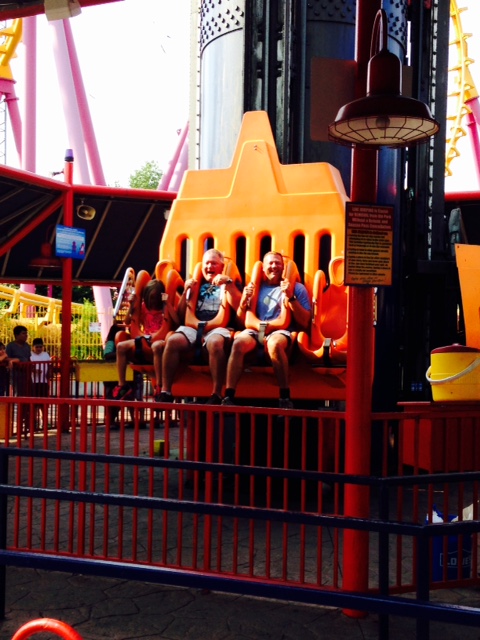 #3 ~ Lunch at Rustler's Food Court
If you have to drop money on a spendy amusement park lunch, it may as well be good food.  And we were pleasantly surprised to discover they do have very tasty food at Rustler's Food Court, plus a nice selection for everyone to choose from.
Two thumbs up for the pulled pork sandwich from the end BBQ shop, Hawg & Sauce.  Delicious!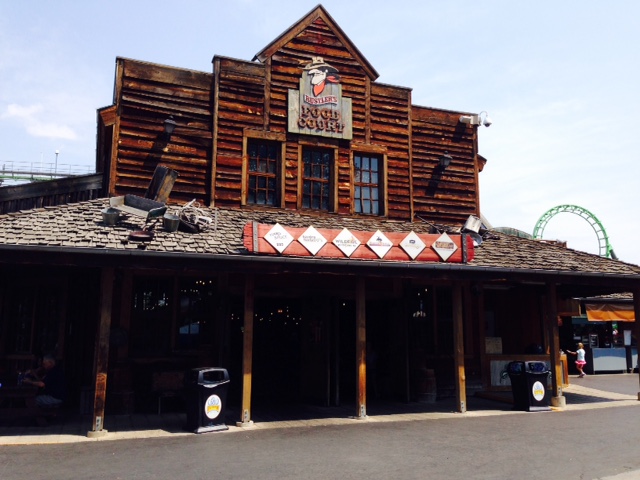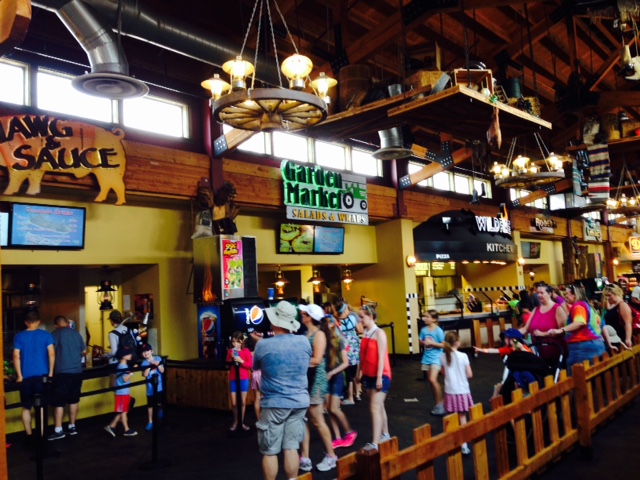 #2 ~ Foam Ball Shooting Fun at Goofy Gazebo
Ok, this one was not *my* favorite, but both of my kids (ages 4 & 10) had a blast here.   I will warn you that everyone's a target inside Goofy Gazebo, so heads up!
My kids absolutely loved this play area, filled with foam balls and toy air guns and games mounted throughout the facility.  They begged to return three different times during our day.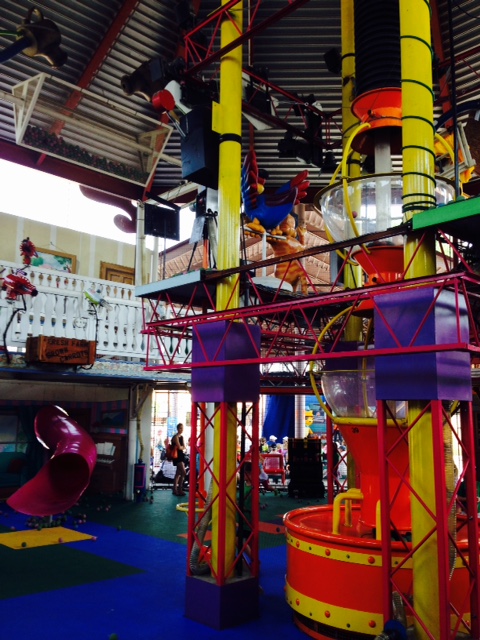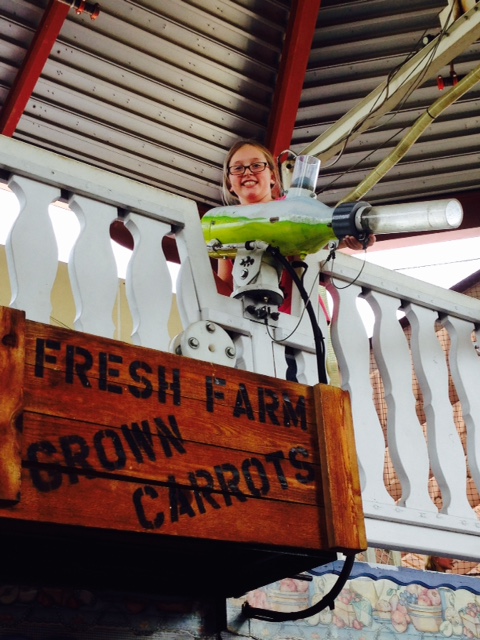 #1 ~ Old School Wooden Roller Coaster, Twister II
I love Old School roller coasters.  High, fast, and just a little bit rickety for that added bit of excitement.  I was really proud of my daughter, the non-wild rider, who tackled the Twister II not just once – but twice.  This was an exciting ride, and hands down my favorite of the day!
Don't miss this one, the view of downtown Denver alone makes it worth your time.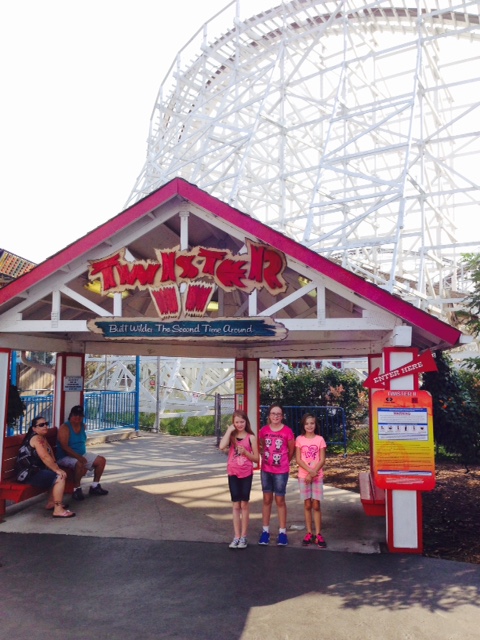 Elitch Gardens ~ Fun Denver Amusement Park
We had so much fun at this downtown amusement park, and can't wait to go back some day.  Elitch Gardens also offers music concerts, special events, meal plans, and great deals on annual passes.  Be sure to check it out on your next visit to Denver, Colorado!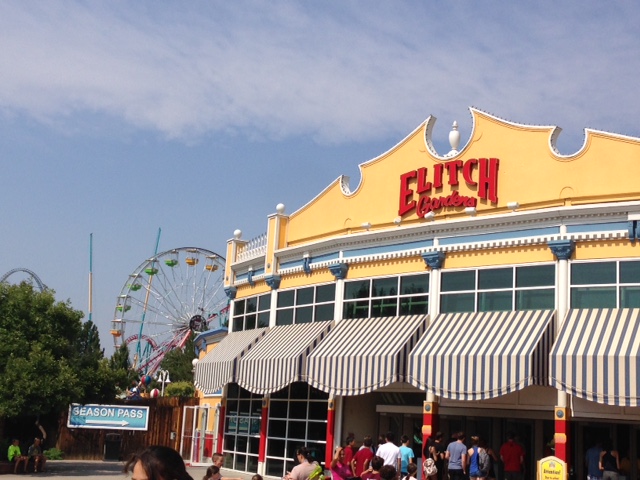 *o*     *o*     *o*
My family received complementary one-day passes to Elitch Gardens, for the purposes of writing this review.  All opinions are my own.