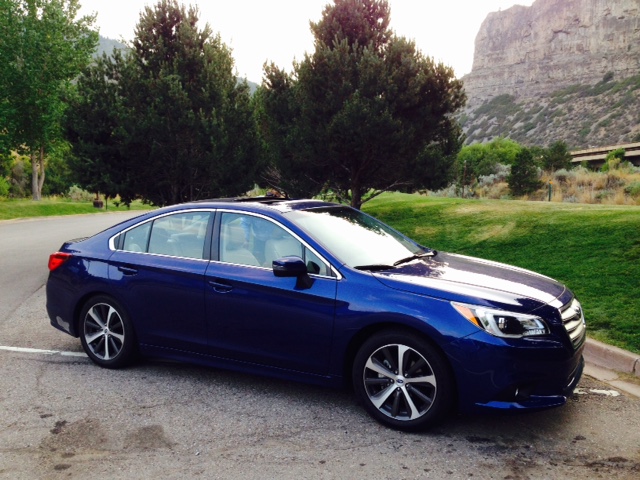 As a participant in the Subaru Legacy Blogger Program, my family recently had the chance to enjoy a 2015 Subaru Legacy 2.5i Limited on loan for one week.  We took the opportunity to cross the Rocky Mountains in style, and spent a weekend in Denver, Colorado.
This proved an excellent venue to test out some of the Legacy's features.  Heading from our neck of the woods in Western Colorado, over the Rockies to Denver on the Front Range, meant getting to trying out performance while crossing Vail Pass at 10,600 feet altitude.  It also gave us a chance to check out the gas mileage of this all wheel drive sedan.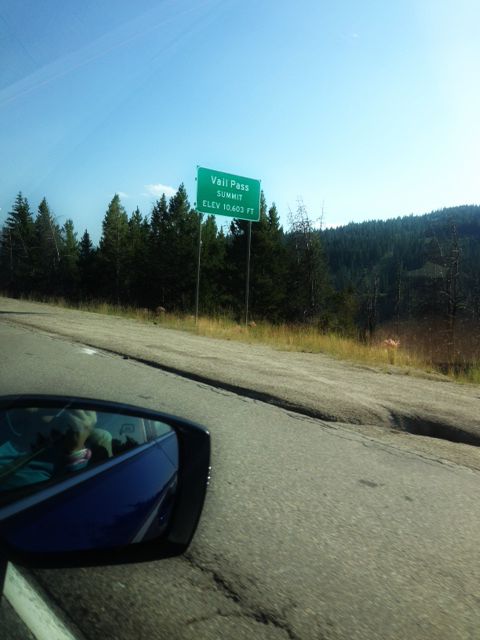 The Legacy handled the elevation and fairly steep grades of crossing the passes quite nicely, maintaining steady speeds, and making smooth shifting transitions as needed.  But as for our impression of the initial acceleration, I'd have to say I've seen better performance.  We were surprised that this 2.5L 4-cylinder engine seemed a little gutless, even driving around town at 5,600 ft altitude.
But the impressive gas mileage helped make up for that… with an average of 31.5 mpg for my week, which included both a road trip and 5 days of city driving.
I liked the sharp look of the interior, and premium feel of the leather.   The seat comfort was excellent.  Not a myriad of seat adjustment options on the passenger side (10-way power driver's seat; a 4-way power front passenger seat;), but the seats themselves are just the right of firm vs soft/comfy.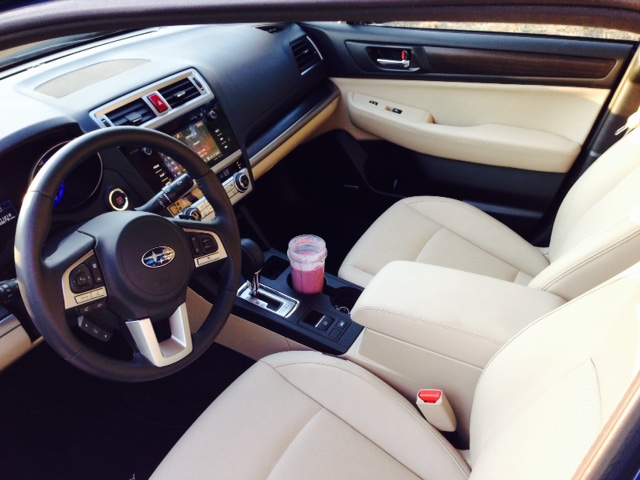 Sexy dash.
The 6.2-inch touch display offers swipe and scroll functionality for audio and other features.  I felt the screen software left a little to be desired.  I never did figure out how to have it allow me to enter an address to locate on the GPS map… that option appeared on the list, but was disabled for some reason.  Which was frustrating – because I was trying to navigate to new-to-us destinations in Denver.  It had cached a few previous destination addresses, but didn't appear to want me to enter any new ones.  Who knows, perhaps it was Operator Error.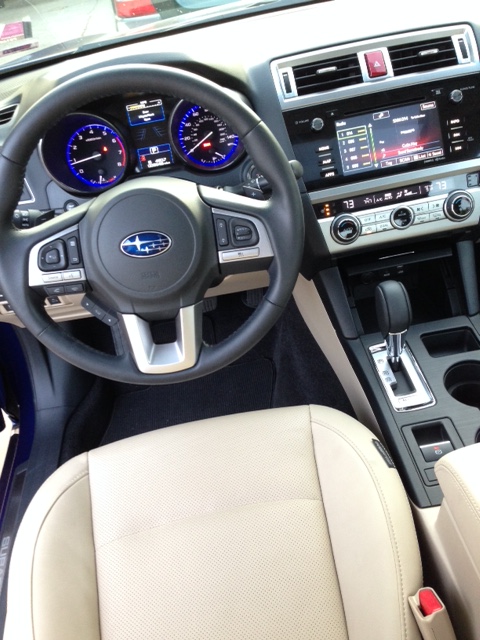 The kids enjoyed having a rear seat heat option, and arm rest pull down between them in the back.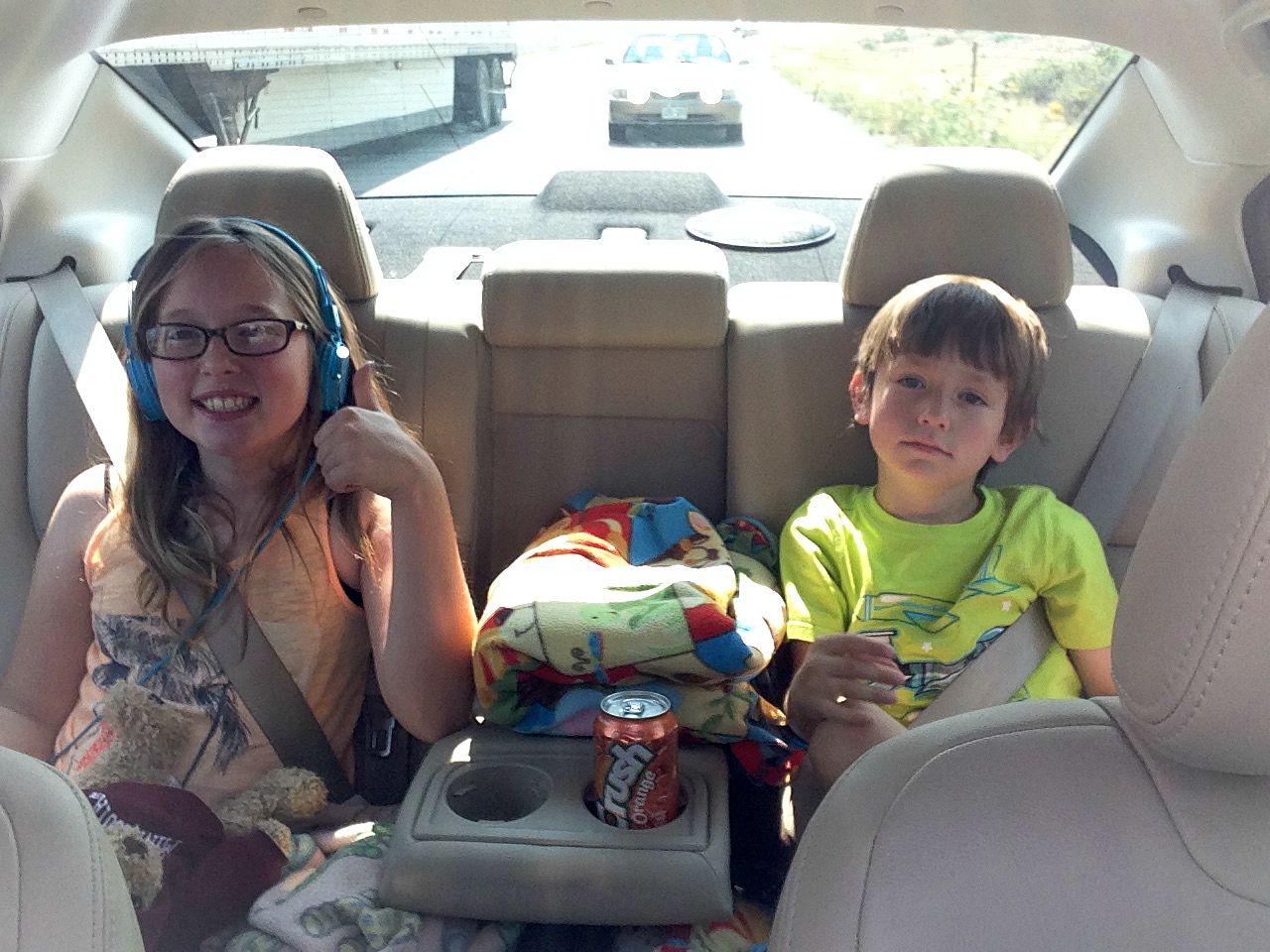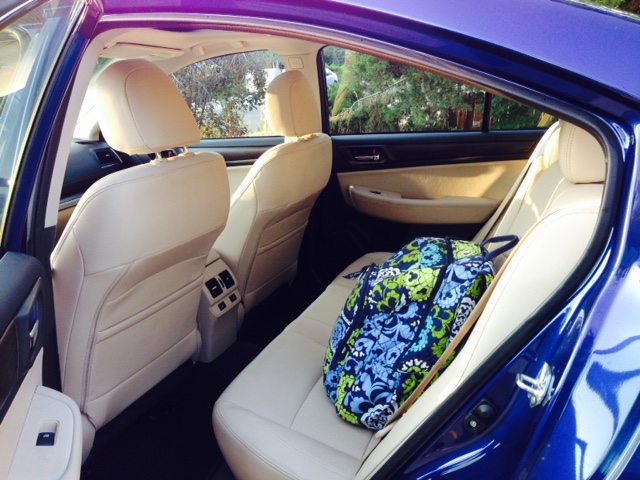 The 2015 Subaru Legacy has some great safety features, that make driving in urban traffic much less nerve-wracking.  I loved having:
Rear radar system with 3 functions: Blind Spot Detection, Lane Change
Assist and Rear Cross Traffic Alert.
The highest-rated front crash prevention system by IIHS – with Adaptive Cruise Control, Pre-Collision Braking and Vehicle Lane Departure Warning.
Rear-view camera standard on all models
Standard welcome lighting automatically turns on interior illumination and exterior lights as the driver approaches or departs the car.
The passenger volume of the 2015 Subaru Legacy is largest in the midsize sedan class, and it has 15 cubic feet of space in the trunk.  We are more accustomed to having a lift gate in the rear, but I think the Legacy does a pretty good for trunk capacity.
Below is a peek at the packed loot for a family of four, on a 4 day trip… plus both a family-sized lunch cooler, and a good sized hard-sided color.  Not bad.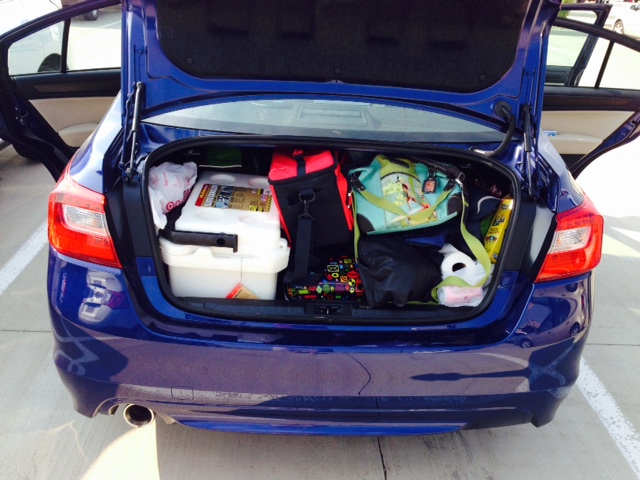 Yep, she drives smooth.  And she looks even smoother.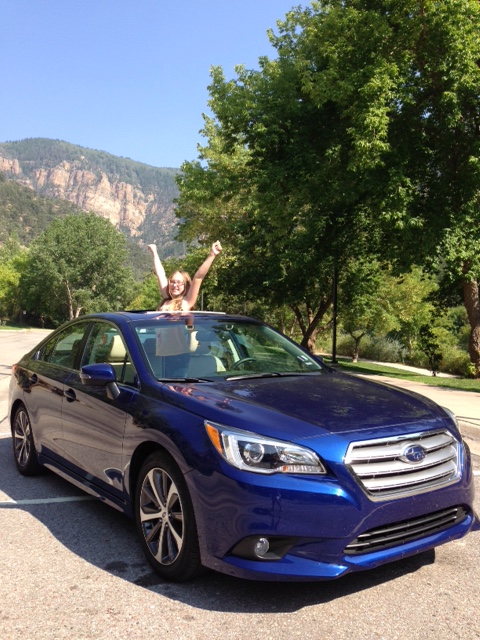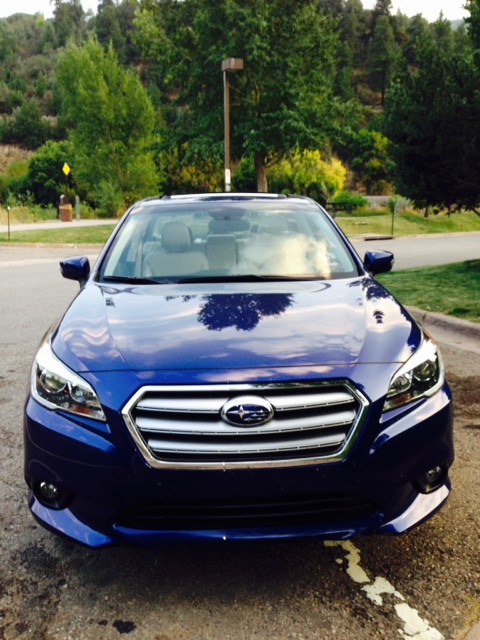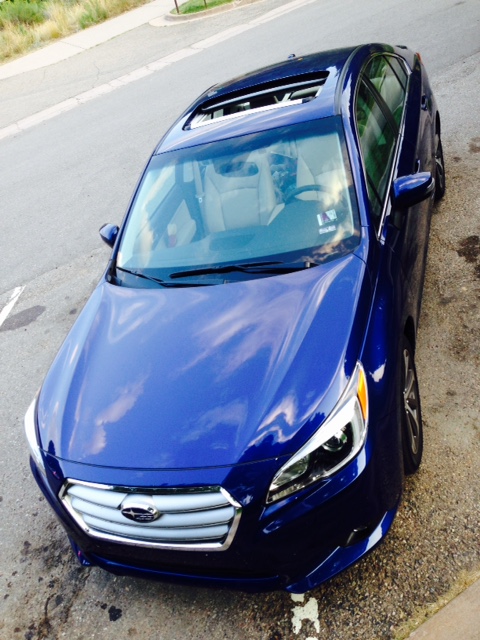 When my week ended, it was hard to give the 2015 Subaru Legacy up!  Definitely take a look at this car if you are in the market for a reliable, attractive sedan with all wheel drive capabilities.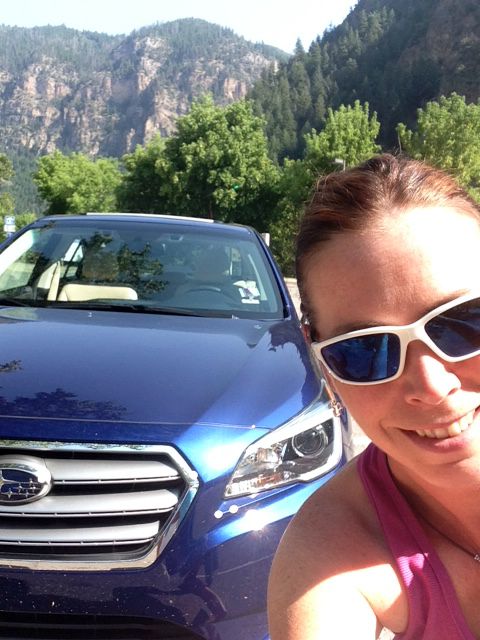 *o*     *o*     *o*
I am a participant in the Subaru Legacy Blogger Program, and received a Subaru vehicle loan, gas card, and promotion items at no cost.  All opinions are my own.