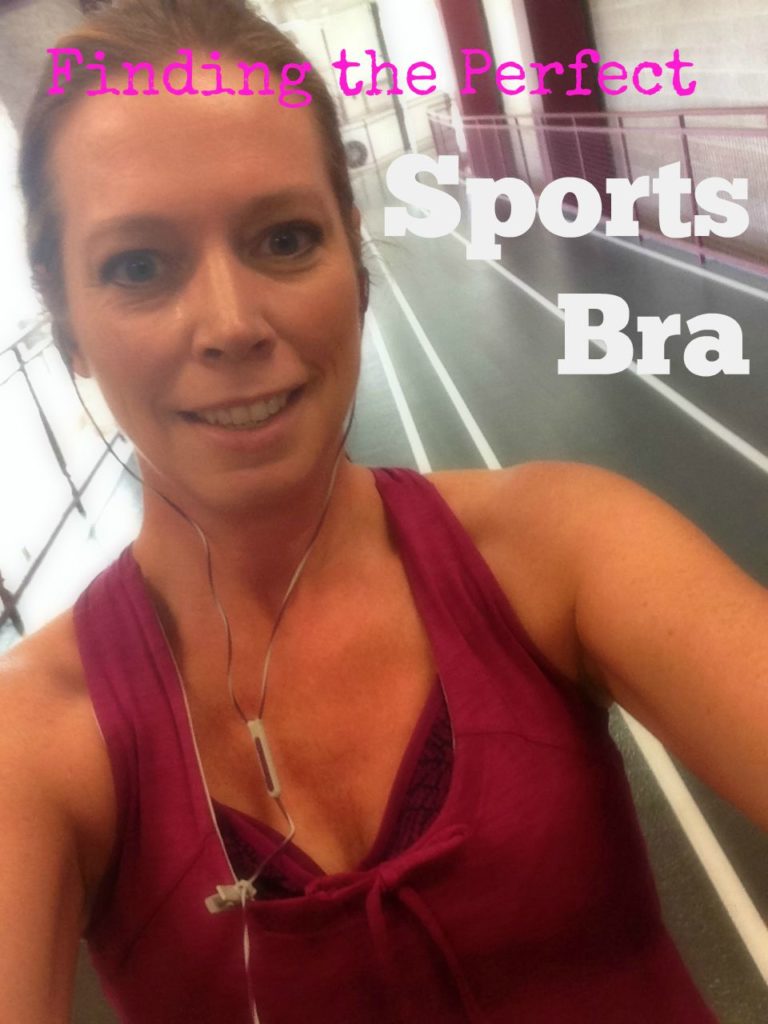 A good sports bra is a core fitness routine staple, and fairly vital piece of gear.  So how does a girl go about finding the perfect sports bra?
Start by deciding what features you prefer, and are looking for in the ultimate sports bra.
Do you want soft & supple fabric, or more firm and supportive?
What style of straps do you prefer – traditional over-the-shoulder for a crossover daytime bra, or a racerback style?
To underwire… or not to underwire.  That is the question.
Are you on the prudish end of the modesty scale, and want some serious nipple-proof padding? (Ahem! *raises hand*)
Will you be wearing your sports bra for Warrior Pose… or a Warrior Half Marathon?  (or both?)
Some bras wick better than others… how sweaty do you get?
Do you want 'em squashed down together, compression style… or do you want some separation and definition, more like a daytime bra?
Personally, even though I often wear a fitness top with a built-in bra, I still end up wearing a sports bra underneath.  It just gives me more support while running, and also "turns off the headlights".  Seriously.  I don't need to worry about that when exercising amidst college aged boys, while I'm on my lunch break at a University Rec Center.
The other features I look for are finding comfortable straps, and a bra that gives me zero chaffing.  Basically, I don't think a sports bra is living up to its fullest potential during my workout… unless I don't notice it, or my boobs, at all.
Ok, now that gotten in touch with our Inner Sports Bra Nerd, let's move on to the next step!
Shopping for the Perfect Sports
The average American woman wears a 36C bra, however the vast majority of sports bras are built for A and B-cup women.   When it comes to sports bras, most women don't wear the right size because they can't find the right size.
You know how when you go to try on sports bras, and you try on 7 or 8 of them, and if you're lucky… 1 of them maybe, kindof fits and feels somewhat comfortable?  Well, you could hit the mall and go that route.
OR….
You could give Title Nine a try.   Why?  Well, for starters it's because they scour the active wear industry… and then only sell the Best of the Best on their site.  That means all of the Title Nine items you'll see available are those which perform, fit, and feel the best (and look the cutest!).  They've tested thousands of bras and found just the right ones to support our workouts and our curves, whether you're a 32AA or a 40EEE.
My Experience With a Title Nine Bravangelist
So how can Title Nine help you with finding the perfect sports bra?
Well, they uses their expert bra fit specialists ­–bravangelists!­– to get women in the right bras.  You can online chat live with someone directly on their website, getting answers to your questions on fit and receiving personalized sports bra recommendations.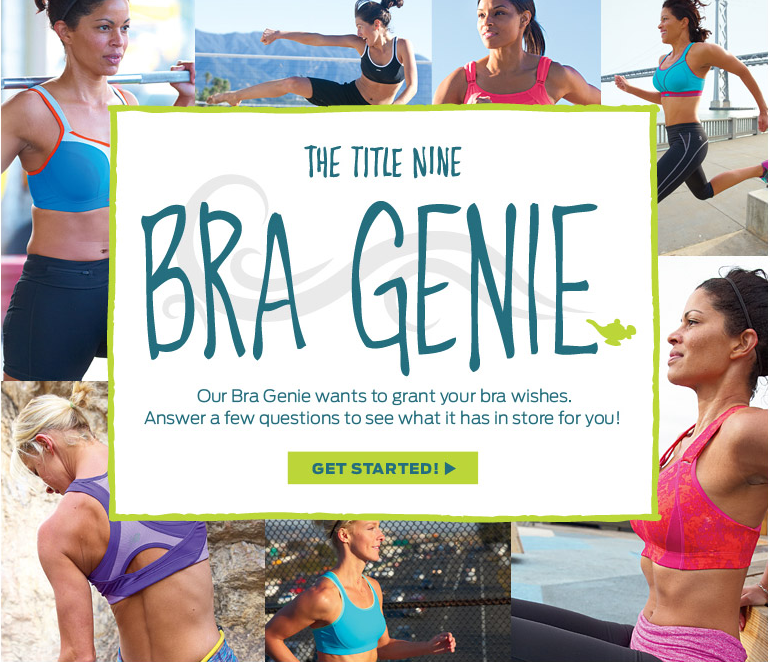 Or click through and answer the questions found in the Bra Genie bra finder, to see your suggested options.  This is a pretty slick tool!
Title Nine offered to chat with me on the phone for this campaign, to help me select the perfect sports bra.  This proved tricky to coordinate, so we ended up going with an email chat.  Based on my size, intended use, and personal preferences… my Title Nine Bravangelist gave me a choice of four sports bra styles, with a brief description of each.  It was incredibly helpful.
So what did I choose?
Title Nine Uprise Pullover Bra
Taa-daaaah!  Based on Title Nine's recommendations, I selected the Uprise Pullover Bra, made by Moving Comfort.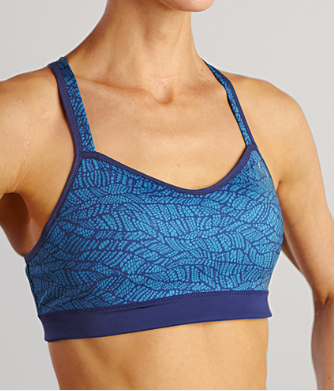 She's a beaut.
I was so impressed when I received it, it fits perfectly.  Because I was right in between sizes, my bravangelist advised that I size up.  The proved to be spot on.
When I first slipped it on, it was a very secure fit.  I was even a little worried that where the straps hit my shoulders may be too snug, and may rub during a workout.  But after a half dozen runs, I'm happy to report that's not the case.  The Uprise Pullover Bra works likka champ: wicks sweat, keeps everything tucked in and secure, and is very comfortable to wear.
One other distinction between the Uprise Pullover Bra and the cheap bras I have purchased in the past  is that the Uprise's molded cups are secured in place.  There are no removable pads to get bunched up, require adjustment of their kitty-whompus position each time you try to wear it, or outright make a break for it and float away free in the washing machine.  It's a refreshing hassle-free change.  The bra cups are perfectly placed and ready to go each time you slip on the Uprise.
As you may, or may not, know – I'm currently training for my very first half marathon.  Which just happens to also be my very first runDisney race!  I'm registered for the runDisney Princess Half Marathon in February 2016, and boy am I excited.  It's been a huge motivator to running on a more regular basis, which is something I've been wanting myself to do.
Now with my Title Nine sports bra, I'm geared up with a perfect base layer.  My purplish Uprise Pullover choice clearly needs to be worked into my Disney Princess running costume somehow, don't you agree?  Rapunzel?  Mulan?  Maybe even Aurora?  Stayed tuned… we shall see.  🙂
And don't forget – Title Nine guarantees their bras for 360 days… no questions, no hassles.
Title Nine ~ The Giveaway!

Title Nine has offered to send one of my winning readers one Title Nine Sports Bra! If the winner lives near a retail store, they can arrange an in-store bra fitting with one of Title Nine's expert bra fitters….  and you will go home with whatever bra works best for you!
If you are not near a retail store, your personalized fitting session can be done over the phone.  You can check to see if you live close to a  Title Nine store here.
Enter using the form below.  Open to US residents, ages 18+.  Void where prohibited.
 *o*     *o*     *o*
I received the Title Nine sports bra featured here, for the purposes of performing this review.  All opinions are my own.