It's been about a month since I took the plunge and registered for the runDisney Princess Half Marathon – my first ever runDisney race, and first ever half marathon. Because that registration window for the half was around 4 hours long before it filled up, and because I hadn't been watching for, or planning on, it… it was an impulse decision. I told myself I'd make the investment in holding myself a spot, just in case I was actually able to pull off such a trip in February.  I had my doubts.
Well, as you may or may not know, once you start making those ADRs ("Advance Dining Reservations", to the non-Disney brainwashed)…. there's just no turning back!
I was told by a Disney Reservation Cast Member that ALL the Disney Resorts are considered "host resorts" for the 2016 runDisney Princess Half weekend, and will have early morning transportation available.  First decision made:  My mom, daughter and I will be staying at Caribbean Beach. I'm trying to keep the costs down, and I actually really like the Disney Value Resorts.  But we'll only be there 4 nights. And the Caribbean Beach has a hot tub. Sold.
Plus, I absolutely love Caribbean Beach resort, and for some reason the one time my family stayed there together, my husband didn't love it. I think it was circumstantial, but I'm not sure he'll be over it enough to stay there again. His primary (and only) gripe? The placement of the gift shop "overflow" shopping area you have to walk through between the pool and quick service restaurant. Which we passed through multiple times per day. Which resulted in my young son being sidetracked, and a subsequent begging session, multiple times per day. Bygones.
Besides, this is a GIRLS trip. And girls LIKE walking through shopping areas, multiple times per day! I just love the grounds there, and tropical feel. And that pirate's fort themed pool with waterslides is hard to beat.
So I booked our Disney package online. Because that's kindof like crack to me. And it only means a $200 refundable deposit.  (Yeah, right.  I'm never getting that back…)
Then my Disney friend Julie of Walk, Run, Repeat posted a timely reminder on Facebook, 180 days out from our race weekend dates: it was time to book ADRs!  Now, being a Disney Planning Fanatic like I am… I knew this. And I knew where I wanted to get us in for dining that weekend: Be Our Guest for quick service lunch (which I honestly prefer over dinner, costs less, and you can now make reservations for), and 'Ohana (cause, woo hooo!!).
But what I *didn't* know was all the other great ideas posted by runDisney peeps attending that weekend, of what their awesome plans and post-race celebrations were. Which Julie's post inspired. Which gave me this brilliant plan, that I've always wanted to try and has never been so appropriate in my life as it will be post-first-half-marathon:  THE KITCHEN SINK, at Beaches & Cream!!!
Are you kidding me?  Oh, heck ya!  We girls will definitely be consuming this on Sunday after the big race.
No, it's not ALL about the desserts on my runDisney Princess Half weekend.  Why would you think that?
Anyways, how's a girl supposed to deal with all this hoop-la and anticipation… and then *not* go through with the plan?  So last week I actually booked airline tickets.  That makes it official – runDisney is a GO!
Coming from the West, and almost all the way across the country, for a short weekend, meant we'd need an optimal flight schedule.   I have no idea how late the race expo is open on Thursday (can anyone tell me this?), and my daughter and I will need to check in there on our day of arrival, prior to our 5k held early Friday morning.  So it wasn't cheap, but I got a pretty good flight schedule – with us arriving by 3:30 Thursday afternoon.  I'm hoping that will be plenty of time to get to the ESPN Wide World of Sports Complex for the check in, to get our race bibs, tshirts, and exciting what-not!
Ok, so this post really wasn't about my training, per se. Ha! I have been running. I'll update you on that soon. To be continued…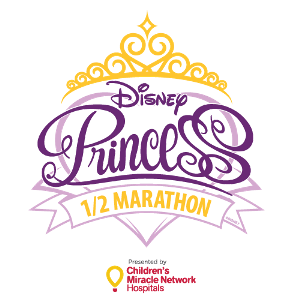 *o*     *o*     *o*