In the past I had read good things about Nutcase Helmets, including their slick and easy "magnet closing" clasp.  Peruse the website and you'll quickly detect a creative and funky vibe, via their atypical and fun helmet designs.  And last but not least, because we concur with their motto…. "I love my brain"… we were quick to jump on board with a gear review!
Nutcase Helmets for Kids
Nutcase has a great line for the wee ones called Little Nutty.  I absolute adore some of their styles in this line.  But be sure to check their sizing guidelines.
My just-turned-5 year old son was outside the top measurement for Little Nutty, and got bumped up to the regular, full sized biking Nutcase Helmets.    (Which was too bad, cause just look at that adorable dinosaur one!  Oh well… he has a big head for his BIG BRAIN.  We've come to terms with it.)
In our experience as parents of kids who love all-things-wheeled… there are two crucial elements to getting them to wear a protective helmet (you know, depending on the kid… and their age):
Feels good on their head
Looks cool
BONUS POINTS:  Shades their eyes, for eyeglasses wearers or just littles who don't like sunglasses!
I'm happy to report Nutcase Helmets satisfy all three.
Plus they come with nice extras, like additional foam pads you can supplement the existing cushioning with (and adjust the fit), a visor rim to attach for an amount of eye and face shade, and a soft fuzzy chin pad you can wrap around the chin portion of the strap for no-rub comfort.
I was impressed with the no pinch (THANK YOU!) Fidlock® magnetic buckle that you can truly open and close with just one hand.
Nutcase Helmets are called "street helmets", and they did not mess around when it comes to safety design.   They meet the certified safety standards for both cycling and skating.  The smoother outer contour gives it a sleek appearance, while the combination of a durable ABS shell and protective EPS inner foam lining with "crumple zones" to disperse potential crash energy keeps those precious noggins safe!
Because we love our brains.  🙂
Nutcase Helmets ~ Mountain Biking in Fruita, Colorado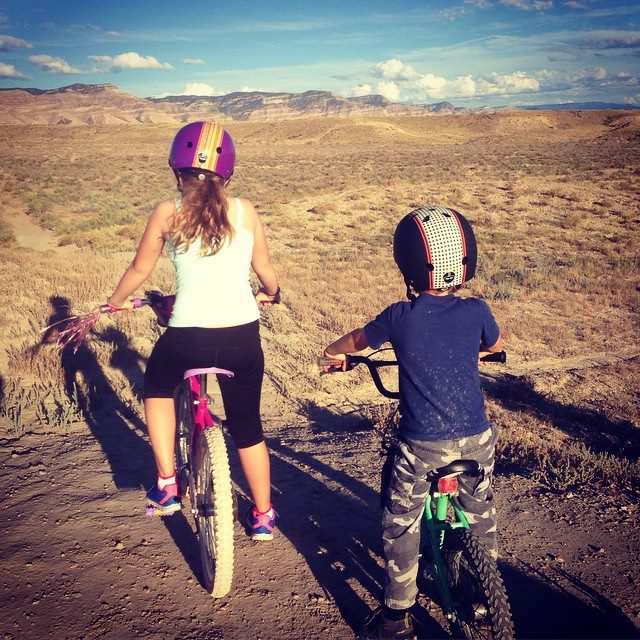 Our best road test of the Nutcase Helmets was having my kids use them while family mountain biking on our nearby, world famous Fruita trails.  As a family, we are not new to biking, but we are new to the adventure of hauling our kids' bikes to a mountain biking trail.  There are so many great areas to do so here in Colorado, and since my youngest has recently graduated to a "regular" pedal bike… it was time!
Upon first use, you'll need to make some adjustments for optimal fit.  We found we didn't need the extra pads, and that the built in spin dial was sufficient to adjust to a perfect fit for each child.  For a point of reference, my 5 year old son (who admittedly has a big melon) is wearing a size "S" Nutcase Helmet, and my 10 year old daughter is wearing a size "M".
I obviously wasn't the one experiencing the Nutcase, but it's always a good sign when my littlest makes no objection to wearing his helmet.  He likes his Nutcase Helmet!  Good thing too, because the poor guy is a fearless wild man, and is still a little unsteady on his heavy Hot Wheels bike.  He definitely has his share of crashes.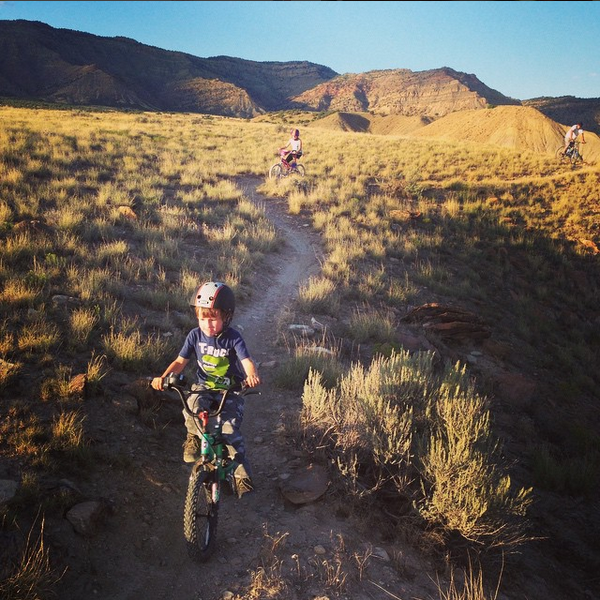 My daughter did comment that she felt the helmet was a little hot, and she thought it could use a bit more ventilation.  Overall, she loves her gorgeous Island Sunset helmet, though.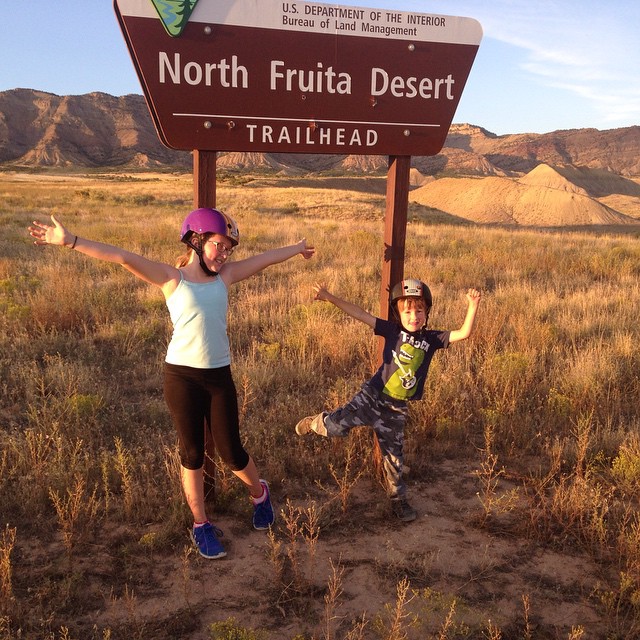 Nutcase Helmets
We were impressed by the quality, comfort, and safety features of Nutcase Helmets.  They offer funky and whimsical designs for both children and adults, and are sure to have a style you'll love.
Love your brain?  Then check out the Nutcase Helmet site to see what's available!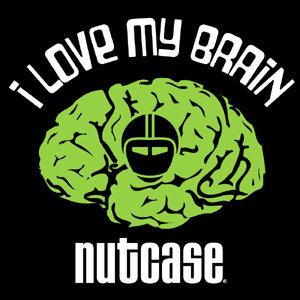 *o*     *o*     *o*
We received Nutcase Helmets at no cost, for the purposes of performing this gear review.  All opinions are my own.