Does adding a dash of cultural tourism to your next vacation sound appealing?  Incorporating some authentic, local experiences that immerse you in another country's culture can add so much to your vacation.  But oftentimes, that's only possible through expensive tour packages, or perhaps a months-long volunteering stint.
Do you at times, like me, wistfully ponder what it would be like to travel the globe, and truly soak in diverse cultures?  Or wish you could have spent a couple of years living abroad, to truly get the authentic flavor of living in another part of the world?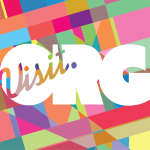 Well, how about a small taste of that during your next vacation – easily arranged, and affordable?  I recently learned about a new website offering affordable, cultural tours you can easily add to any trip, and thought it was an exciting concept.
A new tech-startup company, VISIT.ORG, has coordinated a program to offer ordinary travelers a way to enjoy authentic, cultural tourism at a very affordable rate.   Their secret is helping non-profits become unique tour providers who can give travelers direct access to the culture and local people.
Visit.org Offers Local Tour Guide
Visit.org can offer a half-day or day-long experience with a local tour guide that can be scheduled into a normal vacation for a nominal fee.  Occasionally, there are a few three day packages if the experience demands travel time like reaching a remote location in the Amazon Rain Forest.
Easily Add Some Cultural Tourism to Your Trip
But these experiences are not only for adventurers. The company's motto is "Never Be a Tourist Again" and they work to accomplish that by offering a huge array of choices. If you browse the website you can filter by tour guide types ~ of causes like Environment, Education, Culture or Economic Empowerment.  Or search by region or interest.
In it's pilot phase VISIT.ORG has already helped 134 non-profits offer experience packages, and they continue to add more organizations and more experiences every day.
The feedback has been incredibly positive. The non-profits have found that there is often more of an impact for their work by helping travelers truly connect with local people.   After adding some cultural tourism to their vacation itinerary, those who book add-on tours on VISIT.ORG quickly realize they want more. Over 30% of travelers who return from a VISIT.ORG tour book another immediately so that they can have another experience before they leave the country.
If you are planning an upcoming vacation out of the US, I'd encourage you to check out their tour guide offerings.
*o*     *o*     *o*
All image credits to Visit.org