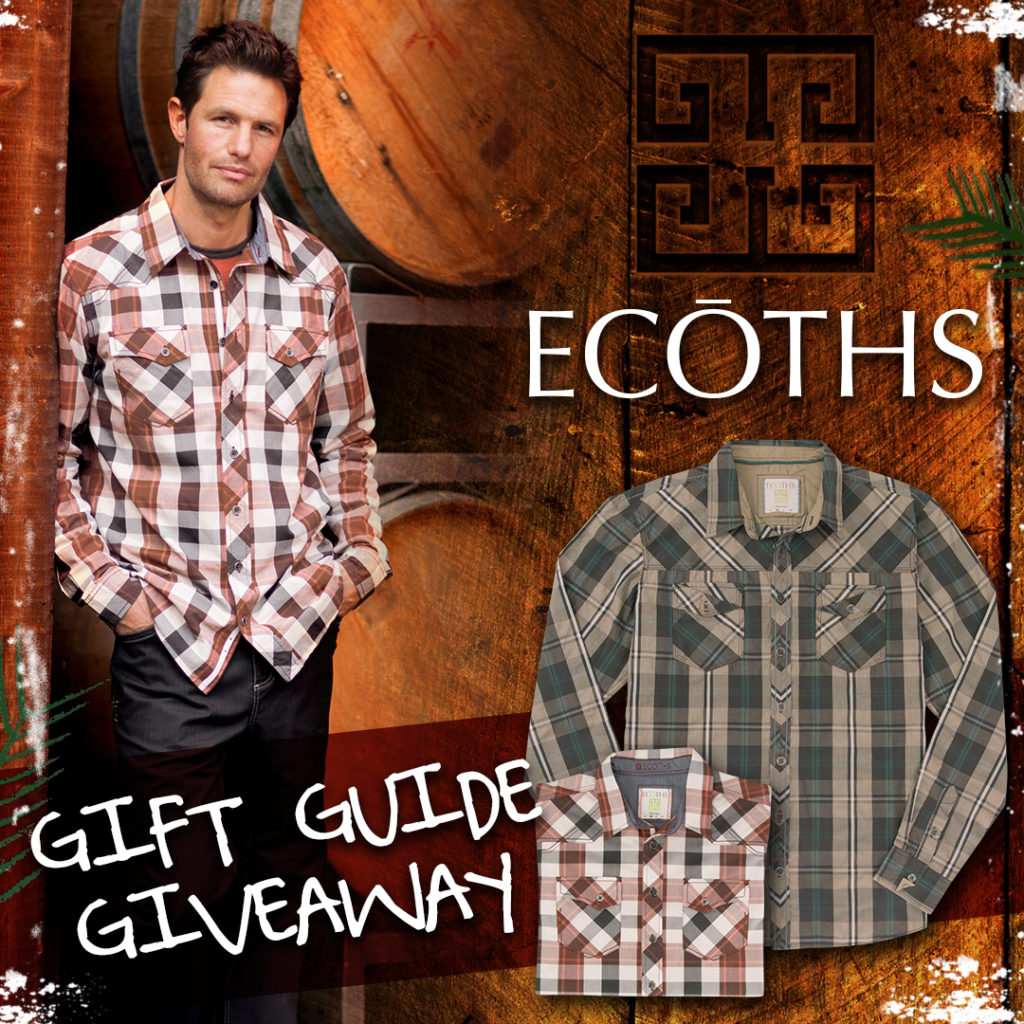 As an Aventura Ambassador, a couple of years ago I was excited to see the development of their new men's line:  Ecoths.   This great looking mens collection offers the perfect complement to the outdoorsy chic woman dressed in Aventura.  The garments my husband has tried have all been very soft (many of the shirts of 100% organic cotton), comfortable, and include design details that set them apart from any other brands he's worn.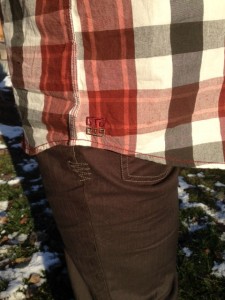 Based on the same eco-friendly principles as Aventura, I appreciate that Ecoths also has a unique socially conscious initiative to fight hunger.  For every Ecoths piece purchased, they donate 3 meals. In just their first year of business 2014, they donated over 48,000 meals throughout the US to food banks in their sales reps territories.
The best part is, Ecoths is now available for online sale directly from the AventuraClothing.com site… which makes viewing and shopping for these awesome styles easier than ever.  So if you are looking for a gift for a great guy, I put together a few of my favorite picks in this Ecoths Gift Guide.
Ecoths Gift Guide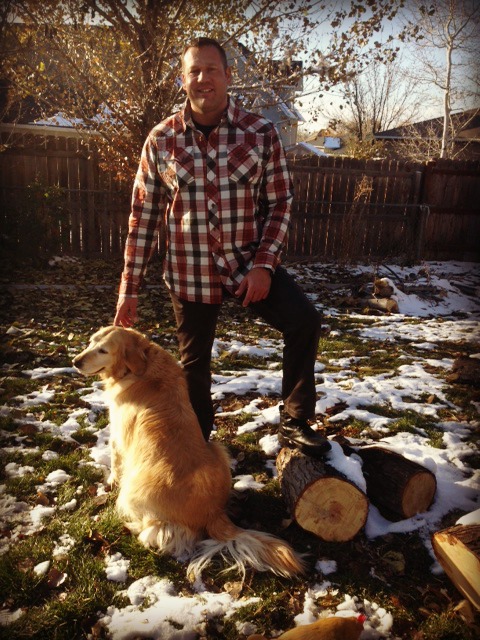 First up, the Men's Milo Shirt.  I was a little surprised when this was my husband's first pick.  But now that I've seen it on him, I love it.   Guys will want to grab their Ecoth's shirt because it's so comfortable, and fits so well.  You will love their Ecoth's shirt because you're not just looking at him wearing another t-shirt!  (Maybe that's just me…)
These styles are truly versatile enough to wear just hanging out in your yard, choppin' wood or feeding your backyard chickens.  Or wear to take your cute wife on a movie date.  Works for both, equally well.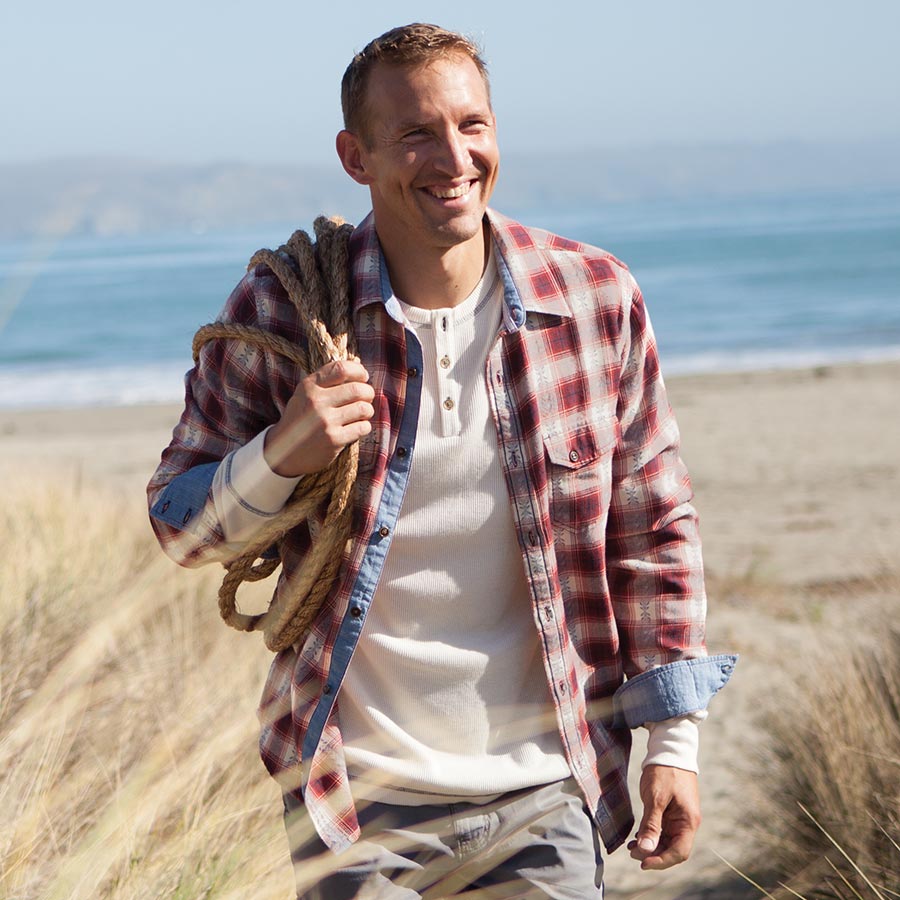 This was actually my first pick.  This shirt looks fantastic – love the colors, print, and contrasting denim-looking fabric.  Yep, it's a winner.
How can you go wrong with a reversible sweater?  This one's 100% organic cotton, machine washable, and comes in two great color choices.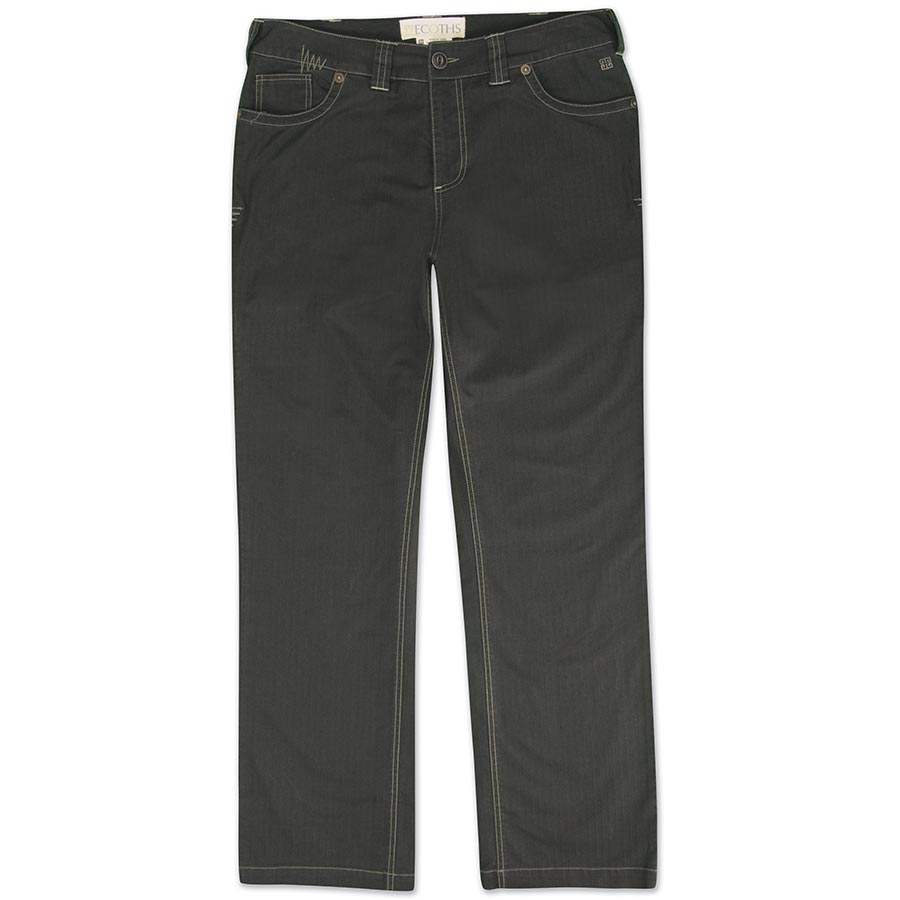 This is my pant choice for you, as the Grady Pant is what my husband tried out, and he really likes them.  The black olive color is *almost* black, but more interesting.  They have a very slight herringbone pattern to them, and just a little stretch for comfort.
Really love the details on all the Ecoths pieces, like the custom logo and design stitching (shown in opening photo) that adds a cool touch.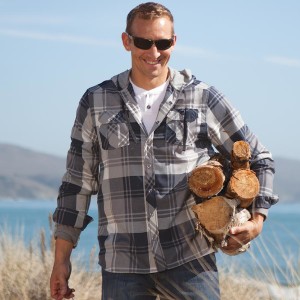 And one more great Ecoths shirt pick for you… because I can't get past them.  This one's even got a hood.   Ecoth's shirts are all so fantastic!  Any of them would make a great gift for your guy that he's guaranteed to love.
There are some other really nice options on the Ecoths website – be sure to check them out for yourself before you decide.
Ecoths Gift Guide ~ Giveaway

Ecoths has offered to send one of my readers an Ecoths Men's Milo Shirt.
Enter using the form below.  Open to US residents, ages 18+.  Void where prohibited.
*o*     *o*     *o*
I received some of the items portrayed here at no cost.  All opinions are my own.