After blogging at my own site for four years now, I've decided to take on a new adventure.  The past two months I was on trial as a guest writer at TravelingMom.com.  And I've now decided to officially join the  network of #TMOM travel writers!  I'll still be blogging here at Colorado Mountain Mom, but this should be a great sidebar that helps me grow as a writer and opens new doors.
Outdoorsy TravelingMom
Because my Colorado region is known for outdoor recreation,  and my family loves to play outside, my area of expertise will be "Outdoorsy TravelingMom".  One reason I'm excited to write for TravelingMom, is that the articles I'll be writing will be read by a large audience.  And along with that awesome social reach, comes additional clout for media stay opportunities.   Hopefully we'll get to explore some of the fantastic family resorts, dude ranches, and getaway options here in the Wild West… and bring the highlights and recommendations to you.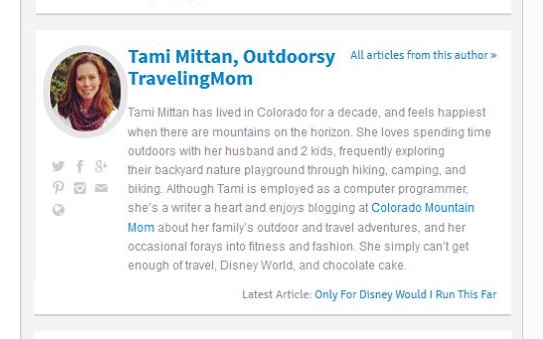 I've already been assisted by some of the TMOM editors, to help polish my articles.  Writing has been a passion of mine for years, but I've never had any formal journalist training.  So I've found working with a real editor to be invigorating and inspiring.
Another perk is joining a network of impressive travel writers.  I really look forward to picking their brains, and learning some tricks of the trade.  TMOM is an impressive and diverse group of moms who travel, each with a unique niche TravelingMom title.   They work hard and play hard, and have lots of great tips to share.
Annual TravelingMom Disney World Retreat
Oh, and did I mention the annual TravelingMom writers retreat is held at Walt Disney World?  Yeah, sign me right up for that!
The upcoming TravelingMom retreat will be in April 2016, and we will be hosted by Disney for 3 days / 2 nights.  In addition to our own writer workshop and education classes, we'll be attending portions of Disney's annual spring media events.
At last!   Anyone who knows me, knows that I've been dying for some "insider Disney action" like this for a long time.
Check Out TravelingMom.com
If you haven't checked out the site before… you definitely should.   TravelingMom is a fun, informative family travel site with a huge content base ready to search and find ideas for your next trip.
You can also use the hastag #TMOM on Twitter or Instagram to get a quick view of all the latest and greatest being shared, or just watch the TravelingMom Facebook page.  And please drop by to read my latest Outdoorsy TravelingMom posts from time to time!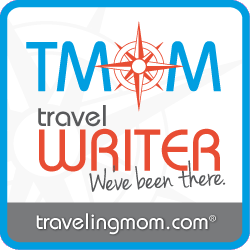 *o*     *o*     *o*