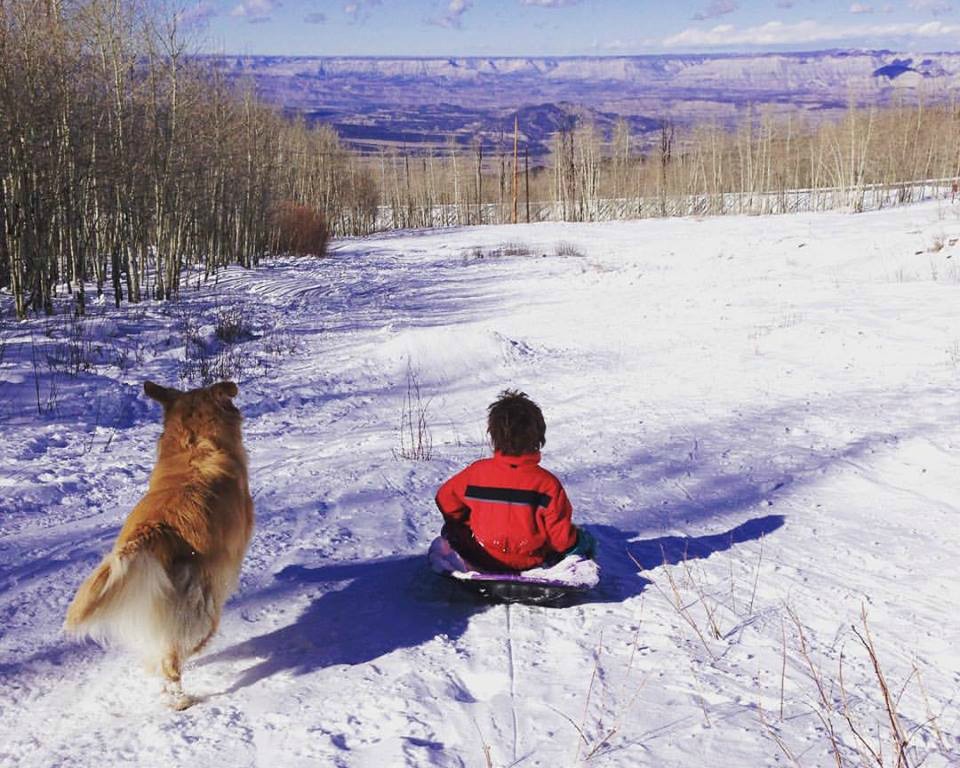 What if I told you there was one, vital piece of gear that could be used year-round, was affordably priced at around $50, had flexible sizing so it could be easily shared among your family members, and would improve the quality of multiple outdoor experiences?  There is.  And they are commonly known as hiking gaiters.
In the past, I'd noticed people wearing hiking gaiters on cross country ski trails.  Not being aware of the advantages of wearing them, I was curious to try out a pair of Hillsound Equipment Armadillo LT Gaiters.
After a few uses, I've decided they are game changers!  I've been converted to the Leg Gaiter Camp, and I feel pretty strongly that they are a vital piece of gear all outdoor lovers need in their lives.
Hiking Gaiters ~ Many Outdoor Play Uses
Call them what you will:   hiking gaiters, trail gaiters, SNAKE gaiters (yikes), walking gaiters, or waterproof gaiters.  They are easy to put on, and add awesome protection without adding any weight, bulk, or hassle.  A good pair of hiking gaiters will cinch comfortably just below your knee and wrap around your leg in a fitted fashion, all the way to the sole of your shoe or boot.
When worn in snowy conditions, use of hiking gaiters frees you up to wear less bulky, more mobile options than ordinary snow pants.  They will prevent any cold snow from working its way into your boots, and henceforth socks, and will keep your lower pantlegs blissfully dry.  I found they also allow you to wear hiking boots in snow, vs traditional snow boots – which was a huge perk when needing traction to pull that sled-with-a-lazy-kid-in-it up the hill.
When worn hiking, leg gaiters can free you from things like clinging, itchy seeds or weeds in your socks.  And apparently, snakes.  Which is definitely worth a shot, in my book.  In talking to other outdoor enthusiasts, I was surprised to learn how many of them swear by using their gaiters for [warm weather] hiking, in addition to snow shoeing or cross country skiing.  I'll be trying them next summer, and am curious to see if they can also provide waterproof protection when crossing streams.
Hillsound Equipment Armadillo LT Gaiters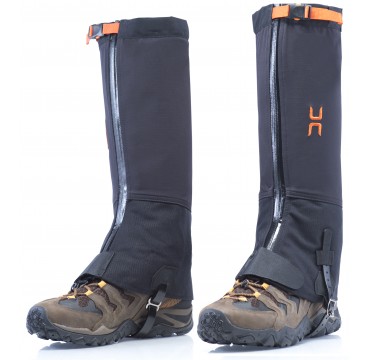 Although I'm new to the hiking gaiters scene, I see no room for improvement in the high quality Hillsound Equipment Armadillo LT Gaiters I've been testing.  They fit like a glove, and are so comfortable that I don't even realize I'm wearing them.  There's an easily adjustable cinch strap just below your knee that helps them stay put.  The fabric has some stretch to it, and I did not have any issues with them sagging or falling down, even when running around on a mountain side, spending a vigorous afternoon sledding with my kids.
I love how the strap goes underneath the bottom of my boot, and they never once needed adjusting.  The thing I loved the most was that they assured the snow would be kept out.  The Armadillo LT Gaiters thus enabled me to to wear my gortex Vasque hiking boots, instead of my snow boots which sadly have a very worn tread.  Wearing this combination [gaiters + hiking boots] was easily warm enough, and allowed me to have MUCH better traction for navigating and climbing.
The zipper glides smoothly, and has a rubberized type covering for waterproof protection.  They are lightweight, but tough and durable.  Designed for year-round hiking, snowshoeing, or cross country skiing… hiking gaiters will keep mud, trail debris and snow out of your socks and hiking boots.
Hillsound Equipment offers 3 styles of hiking gaiters, with the Armadillo LT being the entry price point at $49.  I highly recommend them, and really do feel theses are a vital piece of gear that all outdoor lovers need for their adventures.
Do you use hiking gaiters, and if so – what do you wear them for?  
*o*     *o*     *o*
I received a pair of Armadillo LT Gaiters at no cost, for the purpose of performing this review.  All opinions are my own.